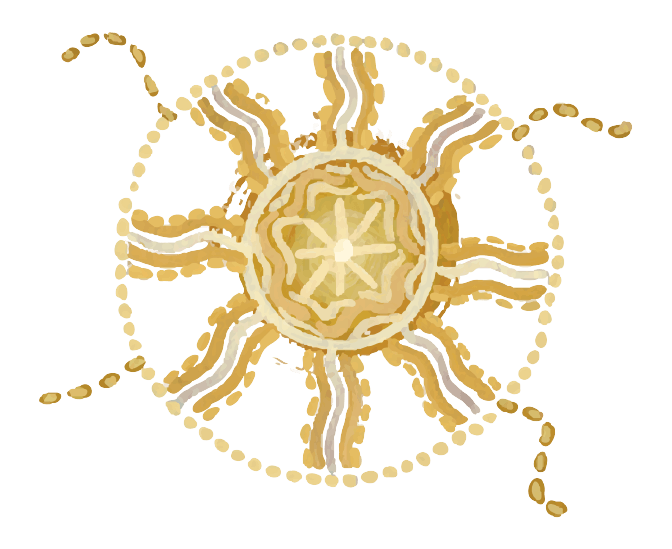 Aboriginal Culture Discovery
Far North Queensland is rich with Indigenous traditions, and a confluence of cultures brings together a striking blend of art, language, dance, food and ceremony. On this educational excursion, you discover similarities in Aboriginal culture as well as vast differences among the Kuku Yalanji and Mandingalbay Yidinji through talks, walks and fun activities. Learn how Traditional Owners communicate in a fading tongue, catch your own seafood under the instruction of two Aboriginal brothers, and spend the night camping in the company of Indigenous elders.  Authentic interactions with Traditional Owners reveal their respect for land and reverence for traditions long forgotten by Indigenous people in other parts of the world. Share in the discovery of a 40,000-year-old culture while enjoying gorgeous natural places of the tropics.
Location
Cairns, Australia
Size
Minimum 10 paying participants
Price
$1458 per person (including GST)
for 15 or more students (Add $50 per person for peak time of 15 June – 15 July)
Price
$1489 per person (including GST)
for 10-14 students (Add $50 per person for peak time of 15 June – 15 July)
Details
Learn basics of the Djabugay language
Create your own dot painting under the tutelage of an Aboriginal artist
Search the mangroves with Kuku Yalanji guides for "bush tucker"
Discover Indigenous story places on an overnight camping trip
Understand rainforest plants used for food and medicine
Learn to throw a spear to catch your own food and then cook it
Observe how tradition and modernity combine in Aboriginal peoples' lives
Swim, snorkel and see  the Great Barrier Reef through Indigenous eyes
Cairns airport transfers
Small World Journeys guide days 1-2
Aboriginal guides days 3-4
Specialty guides and educators
All activities and entrance fees as described in the itinerary
Transportation to activities
3 nights at Cairns budget accommodation (4 or 6 share dorm rooms)
1 night bush camping (tents, sleeping pads and bags provided)
All continental breakfasts
All lunches
All dinners
A hand-painted art made by you to take home
5 metres square Daintree rainforest plot adopted in your group's name through Rainforest Rescue
A BPA free reusable water bottle and cloth shopping bag
*Two teacher rooms (private twin or triple share rooms) are included in the trip price for groups of 15 students or more. For trips with low numbers (10-14), one teacher room is included. A supplement of $390 AUD is charged if an additional private room is required for the trip. If teachers are happy to share a room, no additional costs are incurred.
Small World Journeys reserves the right to change the order of activities for logistical reasons. Prices are valid for travel until 31 March, 2025.
Airfare to Cairns
Travel insurance (highly recommended)
Personal expenses (phone, laundry, etc.)
Community Service Project for Indigenous Women ($24 per person)
Aboriginal Culture Great Barrier Reef Trip ($239 per person, includes snorkel gear and buffet lunch)
Itinerary
Arrival: Welcome to the tropics!  You arrive in Cairns and are warmly greeted by one of our staff members at the airport and you receive a safety talk and orientation.  (Arrive before 1pm today).
Accommodation: Your accommodation is at a comfortable hostel in the centre of Cairns' restaurant and shopping district, and only a few blocks from the waterfront. The hostel is committed to sustainability and even has their own herb garden for guests use! A lush swimming pool and spa, and large common areas, the hostel also features free internet in common areas and air conditioning in each room.
Welcome to Country and Art Project with Indigenous Artist:  Next you participate in welcome to country ceremony to properly invite you to the land of the Gimuy Wallabura Yidinji people.  Then you meet an Indigenous artist and educator whose work has been shown around Australia. You learn what inspires her art, and a bit about her Indigenous roots.  You participate in an art project that reflects the spirituality and ties to land that her people are connected to. You are introduced to the concept of "totems" and you find the totem that most closely aligns with your personality.  The painting you do today echoes the unique style of Aboriginal art, and your piece becomes a souvenir to take home
Accommodation: Cairns budget accommodation
Meals Included: Dinner
Rainforest Walk with Indigenous Guide:  Today you discover the Daintree Rainforest at Mossman Gorge, an area important to the Kuku Yalanji. Beginning with a traditional smoking ceremony, you wander rainforest paths, discovering with your guide how these Aboriginal people found their way through dense rainforest, made shelter and learned which native plants were tasty to eat and those that served as weapons and medicine.   As your guide shares his stories, you learn how the seasons dictated life, what falls under men's and women's "business", how to make fire in the rainforest and how to make fish very easy to catch.   You then sample billy tea and wattle seed damper (bread) made on the fire topped with jam from rainforest berries.
Hunting & Gathering with Indigenous Guides: Next you walk with two gentle Indigenous guides of the Kubirri Warra clan along the coast they've called home for thousands of years. Your Aboriginal guides teach you to throw a spear and you try your hand at catching food the traditional way — hunting for fish, mud crabs, mussels and other "bush tucker" (food) along the beach and among the mangroves.  Along the way, your guides share their knowledge of country, wildlife and of local edible and medicinal plants.
Cooking What You've Caught: Later you are invited to your indigenous guide's home where you meet the family, learn more about Aboriginal culture and feast on what you've caught.  This is an authentic interaction with Aboriginal people that allows you to see how indigenous traditions are integrated into the modern world.   
Optional Evening Activity – Aboriginal Culture Film: Documentary films can inspire discussion and action, in addition to complementing the content of your trip. Tonight you have a choice to view one of several optional films that relate to Aboriginal culture (no extra cost).
Accommodation: Cairns budget accommodation
Meals Included: Breakfast, Lunch and Dinner
Aborginal Culture Experience: During this experience, you are led by Mandingalbay Yidinji people into their "country", which straddles the Wet Tropics and Great Barrier Reef World Heritage areas.  A boat ride across the inlet takes you through intricate mangrove and freshwater wetland environments beneath rainforest draped mountains. With a traditional smoke ceremony, you are then welcomed onto Mandingalbay Yidinji land to a special site within the East Trinity Reserve. You learn how the Mandingalbay Yidinji people created pig traps to traditionally catch their food. Later you get an orientation to your site, set up camp next to the river under the melaleucas. Your hosts speak to you about their spiritual and cultural connection to country and gather around a campfire to discuss Mandingalbay Yidinji traditions and customs.
Accommodation:  Bush Camping (tents, sleeping bags and pads provided)
Meals Included: Breakfast, Lunch and Dinner
Hiking and Bush "Supermarket": You wake to birdsong in this secluded corner of the park. Through a walk and ranger talk this morning you learn some of the work that Indigenous rangers are doing to manage their land, through both traditional and contemporary methods.  As you hike to a set waterfalls in the national park, you learn how wind is important in hunting, how the Mandingalbay Yidinji people turned poisonous seeds into bread dough, and why and where they migrated with the seasons.  A host of edible and medicinal plants line the pathway, creating a virtual supermarket and pharmacy, and you can taste the tangy native coriander, smell the sweet scent of coconut laurel and wash your hands with the soap tree.   After lunch you have time for discussions on totems and the protection of animals, Native Title Acts and biodiversity surveys. You are returned to Cairns in the afternoon having had an authentic experience with Far North Queensland's Indigenous peoples.
Accommodation: Cairns budget accommodation
Meals Included: Breakfast, Lunch and Dinner
OPTIONAL Service Project for Indigenous Women: Today if you choose you learn to make "Moon Sick Pads" to distribute to women in need. These pads provide women with a healthier, more sustainable and cost-effective alternative to disposable sanitary products. This service project provides free reusable, washable menstrual pads to girls who miss school when menstruating and face other barriers during that time of the month!
During this activity you master some basic sewing skills, gain an understanding of the complex cultural barriers that affect women in remote communities in the world, and learn about the environmental and social benefits of reusable sanitary products.
The Moon Sick Pads are donated to the women in remote Aboriginal communities — places where costs of sanitary items are prohibitive and these products are gratefully received.  (Add $24 pp for this activity)
Meals Included: Breakfast
After breakfast this morning you have free time for last-minute shopping or souvenir purchases and then you are transferred to the Cairns airport.
Alternatively, you can add on an optional reef trip:
Boat Ride to Reef with Aboriginal Culture: Your day begins with an air-conditioned boat ride to the outer Great Barrier Reef, a UNESCO World-Heritage site and one of the most biodiverse spots on the planet.  On the way, you are treated to the recounting of creation stories by the Aboriginal staff as well as a demonstration of Indigenous tools and instruments. A presentation by a marine biologist will help you understand the marine species you are likely spot today at the reef.
Snorkelling: Snorkelling can be done right off the back of the boat.  For snorkelers, giant clams, angel, butterfly and parrot fish, turtles, sea stars and corals of a thousand hues are all within reach.  Among the 1,800 species of fish and 450 species of coral, you can expect to see Wally the giant wrasse, fan corals, sea cucumbers and just about the entire cast of "Finding Nemo".  You also may see beauties such as luminescent parrot fish, the chocolate-dipped damsel, the Picasso triggerfish and several species of turtles.
Field Guide: 101 Animals of The Great Barrier Reef, written by Dr. Martin Cohen, helps you to better understand the underwater world and is yours to keep.  Later you are transferred to the airport for your evening flight. (Plan to depart after 7 pm if you choose the reef option).
Meals Included:  Breakfast (Lunch is also included with reef trip)
"We chose Small World because of the programs offered, value for money, variety of activities and quality of guides. Outstanding organisation and customer service. Marketing material was accurate and reflected the program and activities experienced by the students. Information provided pre-trip was comprehensive and timely which allowed us to plan the trip easily. Well informed and professional guides – impressive! [Accommodation] was clean and close to the centre of Cairns. Learning opportunities were closely aligned with our Stage 6 Geography and Aboriginal Studies courses."
–Vicki S., teacher, Wollongong School of the Performing Arts, Wollongong NSW (Oct '18 and '19)
How Your Trip Makes The World A Better Place
We're not talking rainbows and unicorns. We're talking about how we have put significant thought into how to make our student tours as safe as they possibly can be while still being fun; encouraging students to learn about and contribute to the community they are travelling in; and teaching them what "sustainability" really means.
Sustainability
Although we wear bras and brush our teeth, you could say we are a team of hippy tree-huggers. This is why we run our office on renewable energy, voluntarily offsetting our carbon emissions, and fulfilling our policy to give at least 5% of our annual net profits to local environmental and community organisations and charities. Here's what else we are doing:
Community
SUPPORTING OUR INDIGENOUS COMMUNITY: It is our policy to include a talk or an activity with an Aboriginal person on every trip we offer. By taking this trip, you are supporting grassroots indigenous tourism ventures and encouraging Aboriginal pride in culture. We are proud to say that in the financial year of 2018-19, we gave over $43,000 in business to Aboriginal-owned ventures.
Safety
SUPERB SAFETY RECORD: We've had thousands of students travel with us, and our safety record is excellent. Ask us for teacher references specifically regarding safety.
We do custom trips!

Still haven't found exactly what you are looking for? All our tours are fully customisable and can be catered to suit your time-frame, student interests and budget. A geography excursion to the Great Barrier Reef? A biology excursion to the Daintree Rainforest? An Aboriginal culture excursion? Our educational trips in Queensland and New South Wales are hand-crafted for those who cannot find exactly what they want from the inflexible set itineraries of large tour operators.

If you are looking for a science trip, ecology trip, Aboriginal culture, or just a sample of the best of Australia – we can help.