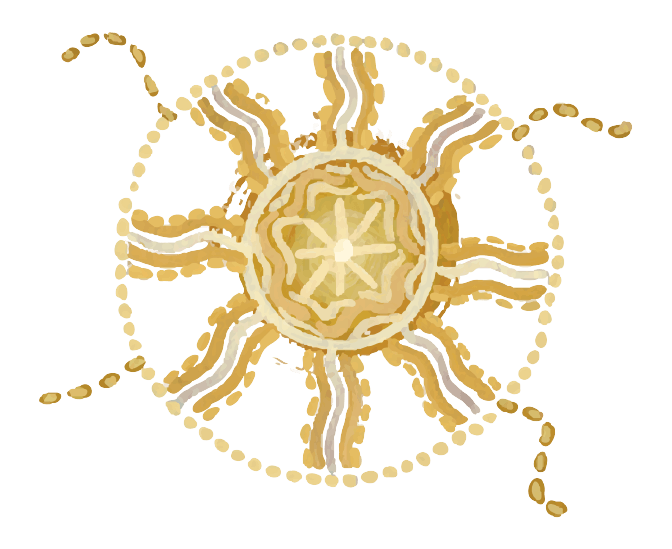 Agriculture & Agronomy
Agriculture systems around the world are facing significant challenges under pressure from climate change, land and water limitations, and the demand for more food. On this educational tour, students explore solutions to these challenges by exploring both traditional methods by Australian farmers—with crops ranging from bananas to coffee to sugar. You also explore the sun-splashed Great Barrier Reef from an eco-friendly boat and learn about medicinal and edible plants with Australian Traditional Owners while walking in the rainforest. Through in-depth talks with farmers, observation of operations, and discovery of new techniques, you leave with a greater ability to make informed decisions on the use of agricultural technologies and natural resources while planning for a more sustainable future.
Location
Cairns, Australia
Size
Minimum 10 paying participants
Price
$2312 AUD per person (including GST)
for 15 or more students (Add $50 per person for peak time of 15 June – 15 July)
Price
$2398 AUD per person (including GST)
for 10-14 students (Add $50 per person for peak time of 15 June – 15 July)
Details
Learn from Aussie farmers about a wide variety of crops and growing styles
Make cheese on a dairy farm and learn about bio-dynamic growing principles
Crack whips and milk the cows on a family outback cattle station
Visit a native plant nursery to learn about their special clonal seed propagation
Understand resource management  with an Aboriginal guide
Snorkel the Great Barrier Reef and learn how farmers hurt and help it
Taste delicious coffee at a plantation and learn about the bean growing process
Explore highlands and lowlands rainforest, savannah land, and outback country and learn the challenges of growing in each location
Risk assessment
All airport transfers
Small World Journeys guide for Days 2-7
Specialty guides and educators
All activities as described in the itinerary
Transportation to activities
6 nights central Cairns hostel (4 or 6 share dorm rooms)
1 nights outback cattle station (single-gender dorm-style bunk houses)
1 night Daintree Rainforest cabins (4 share dorm-style rooms)
All continental breakfasts
All lunches
6 dinners
101 Plants of the Wet Tropics field guide for each student
101 Animals of the Great Barrier Reef field guide for each student
Mask, fins, snorkel, and wetsuit on the reef trip
National park taxes and levies
5 square-metres adopted in your group's name through Rainforest Rescue
A reusable water bottle and cloth shopping bag
Coral adoption through Reef Restoration Foundation with updates on the progress of the coral
*Two teacher rooms (private twin or triple share rooms) are included in the trip price for groups of 15 students or more. For trips with low numbers (10-14), one teacher room is included. A supplement of $575 AUD is charged if an additional private room is required for the trip. If teachers are happy to share a room, no additional costs are incurred.
Small World Journeys reserves the right to change the order of activities for logistical reasons. Prices are valid for travel until 31 March, 2024.
Airfare to Cairns
Travel insurance (highly recommended)
Two dinners
Personal expenses (phone, laundry, etc.)
Optional Intro OR certified SCUBA dive ($75 for 1 dive, includes equipment)
IMPORTANT NOTE ABOUT SCUBA DIVING: In order to participate in SCUBA diving, you will be required to fill out a medical form which can be forwarded to you in advance. Some of the medical conditions that may disqualify you from diving are, but not limited to, the following: Diabetes, Asthma, Ear/Nose/Throat Conditions, Migraine Headaches, Previous Head Injuries, Epilepsy/Seizures/Convulsions, Pregnancy and/or Poor Physical Conditioning. We can forward you this medical form before the start of your trip.
Itinerary
Arrive Cairns: Welcome to the tropics! You are met at the airport by a member of the Small World Journeys team and then you are transferred to your accommodation.
Accommodation: Your accommodation is at a comfortable hostel in the centre of Cairns' restaurant and shopping district, and only a few blocks from the waterfront. The hostel is committed to sustainability and even has their own herb garden for guests use! A lush swimming pool and spa, and large common areas, the hostel also features free internet in common areas and air conditioning in each room.
Field Guide: 101 Plants of The Wet Tropics, written by Dr. Martin Cohen, helps you to better understand species native to the region and is yours to keep (and the book makes a great souvenir!)
Accommodation: Cairns budget accommodation
Meals Included: Dinner
Banana Farm Visit: This morning you visit a banana farm that produces the red-tipped banana.  As a shining example of fruit produced without the use of fertilizers or pesticides, the company is a great model of sustainability.  You have the opportunity to speak with the owners of the plantation about their "Ecoganic" farming, witness their growing techniques, and enjoy a delicious banana smoothie!
Agronomist Talk:  Accompanying you  is an agronomist and research director of Scientific Advisory Services (SAS – SAS specialises in plant protection and the development of integrated pest management in horticulture). He has more than 15 years experience living and working on plant protection in the tropics, on a range of tropical fruit crops including banana, papaya, lychee, mango and passionfruit. He conducts research on disease diagnostic methods, pheromone trapping and monitoring systems and novel biological control technologies. In addition he is involved in conducting efficacy and residue trials for registration of new pesticides.  You discuss plant protection at length.
Tully Sugar Cane Mill: During this one hour tour you will be shown the inner workings of the Tully Sugar Mill. The Tully Mill is one of the largest in Australia and their principal activity is to produce raw sugar. (Please note this activity is only available during crushing season, June-November)
Josephine Falls: Finally you make a stop in Wooroorooran National park. You take an easy walk through the jungle, where Josephine Creek plunges down a gorgeous set of cascades. Below the falls, boulders surround a swimming hole and a natural water slide down a smooth sloping rock face.
Accommodation: Cairns budget accommodation
Meals Included: Breakfast, Lunch and Dinner
Farm Visit: Today with your guide you spend your time on a farm in the Atherton Tablelands, the major agricultural area of the region. You have time to talk with the farmers about their techniques, view their equipment, and ask specific questions about their methods.
Bio-Dynamic Dairy Farm and Making Butter or Cheese: Next you visit a family-owned farm in the heart of dairy country. You learn what it means for farmers to "go beyond organic" by applying a diligent set of practices to the land. At a forward-thinking dairy farm, you learn how biodynamics—one of the first sustainable agriculture movements—accounts for ecological, social and economic sustainability. With a chance to sample delicious soft cheeses and creamy yogurts, you taste the magic that makes dairy products so yummy. You also have the chance to learn the art of making either homemade butter or rich ricotta-style cheese.
Millaa Millaa Falls: After lunch you visit Millaa Millaa Falls, the icon of tropical north Queensland and one of the most photographed natural sites in the region.  For those who are keen, you can swim out to the peculiar columnar basalt and view the falls from behind – a perfect tropical swimming hole.
Wind Farm: On the edge of the outback, you stop at Windy Hill Wind Farm for a look at the first wind farm that was constructed in Queensland. The Windy Hill Wind Farm produces 12 megawatts of electricity, or enough energy to supply 3,500 homes. You learn about why Australia requires energy retailers to purchase Renewable Energy Certificates (RECs) to achieve renewable energy targets, and how this wind farm is helping with these sustainability efforts.
Outback Cattle Station and Wildlife: As you cross the Great Dividing Range, you enter outback country, where the dirt turns red and gum trees prevail. Here you are welcome guests at a traditional working cattle station and homestead, opened to your group.  On arrival, you hop in the hay truck to trace a route through the station – much of which has been set aside as a sanctuary for wildlife—and look for the kangaroos and crocodiles that roam the property.
Aussie BBQ and Stargazing: After a classic Aussie "barbie", you have a fire under starry outback skies. From this remote outback station, views of the southern hemisphere stars are phenomenal. You'll learn how to find southern constellations—including the Southern Cross—most of which cannot be seen from the northern hemisphere. Students sleep in single-gender dorm-style bunk houses, while teachers sleep in single cabins tonight.
Accommodation: Outback Cattle Station (dorm-style bunk beds in a cabin)
Meals Included: Breakfast, Lunch and Dinner
Farm Activities & Sustainability Efforts: This morning you get a sample of true outback life on a cattle station. You visit the cattle yards to learn about the cattle musters and branding, and what this robust rural family does to survive flooding, and drought. You also learn the efforts the station is making to reduce fine sediment runoff to the Great Barrier Reef and why the station is considered a Far North leader in protecting the Reef.
Urban Farm: Next you visit a local "urban" farm that is unique in its operations.  While the farmers grow chemical free organic produce to supply locally, they also grow everything on recycled, repurposed and salvaged materials. Depending on what's in season, you can sample strawberries, tomatoes, cucumbers and more, all that have come straight from the vine.  Throughout your tour you will discuss topics such as sustainable urban farming, soil and compost building, guerilla farming – and what it means, and how you can easily practice container gardening at home. This is a great opportunity for you to taste delicious "clean" fruits and veggies that you can't do in most places, as well as the chance for a Q and A session direct with the farmers. Any projects in progress at the time of your visit you are invited to get hands on and assist with; this may include planting or harvesting a crop, making compost, building up garden beds and more.
Accommodation: Cairns budget accommodation
Meals Included: Breakfast, Lunch
Sugar Cane Farm: With its origins in the late 19th century, the Queensland sugar industry has played a significant role in the development of many regions in Queensland. Today you visit a family-run farm in Mossman where they farm 185 hectares of sugarcane.  Your host is Gerard Puglisi – member of a number of key agriculture advisory boards—who leads you on an exploration of his property. You also witness the harvesting of cane if the season is not yet finished.
Cocoa Plantation:  An on-site 2 hectare cocoa plantation was one of the first in Australia, and it's the origin of chocolate lovers' dreams.   The plantation is one of a small handful of "Plantation to Plate" cocoa producers (meaning they have total control over every stage of processing).  You see how cocoa moves from the trees through the fermenting and drying processes, and you then get to sample some of the end product of chocolate for yourself!
Daintree Rainforest & Eco-Lodge: Later you enter the magical Daintree Rainforest – the oldest continuously growing rainforest on earth.  Your Daintree lodge boasts an attractive swimming pool, guest laundry, BBQ area, and a superb location in the rainforest.  Students sleep in dorm-style cabins with ensuites and air conditioning, and the sounds of the jungle surround you.
Accommodation: Daintree Rainforest cabins
Meals Included: Breakfast, Lunch and Dinner
Cape Tribulation and Swimming Hole: After a night of immersion in the rainforest, you wake to birdcalls and the chatter of the jungle.  Nearby is a crystal-clear rainforest swimming hole used by locals and a perfect place to cool off.  You then have free time to explore the surrounding rainforest, lounge by the pool, take a beach walk or climb the nearby challenging Mt. Sorrow.
Organic Fruit Orchard: Next you visit a unique 22-acre site encircled by rainforest-clad mountains that showcases lush tropical gardens and unique sweeping vistas (a rarity in rainforest ecosystems normally covered by canopy). In keeping in harmony with the surrounds the orchard is organically farmed and the best is done to work with the natural systems. Being in the rainforest, there is no need to irrigate and all trees are watered by mother nature. The Daintree Ice Cream Company's orchard contains more than 15 species of rare and exotic fruit trees as well as dedicated revegetation/wildlife areas…and you get to try their delicious flavours!
Accommodation: Cairns budget accommodation
Meals Included: Breakfast, Lunch, Dinner
Local Aboriginal Culture:  This morning you meet an Aboriginal Yirrganydji elder to see the region through his eyes. Having worked with the Historical Society for more than 20 years to research Indigenous artefacts as a "surface archaeologist", your guide is also an author and a source of many compelling stories. Starting at a local museum, your guide tells of life sanctioned on Aboriginal Reserves in Cairns and about the significance of land and sea country to his people.
Bush Tucker Walk: Tracing a route on land that has had significance to the Yirrganydji people, your Aboriginal guide also shows you what is currently blooming and in season.  Sweet berries, fruits and other bush tucker becomes central to your discovery today, and your guide also shares with you his personal stories of living his whole life in this area. This is a great way to better understand flora from a traditional owner and get insight into local Aboriginal way of life.
Marine Biologist Reef Presentation: During this presentation taught by a marine naturalist, you learn more about biodiversity and the significance of the Great Barrier Reef.   From colourful corals that take whimsical shapes like broccoli, brains and baskets to a host of fish such as the chocolate-dipped damsel, the Picasso triggerfish and the giant Maori wrasse, you learn how to identify the most common creatures at the reef.  You find out about threatened species and coral predators – such as the Crown of Thorns—and the consequences of climate change and human activity on the reef.  More importantly, you learn about the real hazards at the reef (like the innocent-looking cone shell) versus the imagined ones (like scary sharks) fuelled by Hollywood myths.  You leave with a greater understanding of the reef environment and an appreciation of the natural wonder you are about to experience.
Accommodation: Cairns budget accommodation
Meals Included: Breakfast and Lunch
Biodiversity at The Outer Reef: For students, the outer Great Barrier Reef is perhaps the world's best classroom in which to witness the interconnectedness of species and biodiversity.  Today at the outer Barrier Reef you witness why this is one of the most complex natural systems on Earth.
Eco-Friendly Catamaran: Today you sail to the Reef aboard an eco-friendly catamaran, recipient of the Advanced Ecotourism Climate Action Innovator Award and the most eco-friendly reef boat in Cairns.  No worries if you are new to snorkelling – staff will ensure you are safe and relaxed, and you can join in a guided snorkel tour with one of them.
Snorkelling: Snorkelling can be done right off the back of the boat.  For snorkelers, giant clams, angel, butterfly and parrot fish, turtles, sea stars and corals of a thousand hues are all within reach.  Among the 1,800 species of fish and 450 species of coral, you can expect to see Wally the giant wrasse, fan corals, sea cucumbers and just about the entire cast of "Finding Nemo".   You also may see beauties such as luminescent parrot fish, the chocolate-dipped damsel, the Picasso triggerfish and several species of turtles.
Buffet Lunch:  Lunch is a tropical buffet of delicious hot and cold items, including prawns, pasta salads and fresh fruit.
Fish and Coral ID:  A field guide for the creatures at The Great Barrier Reef is included in your trip so that you better understand the creatures you're looking at (and the book makes a great souvenir!) You return to Cairns in the late afternoon and have a delicious dinner on the town to celebrate the week's adventures.
Optional SCUBA Diving: Snorkellers can also opt to learn about SCUBA diving from a dive instructor—an intro dive (also known as "resort diving") is a fantastic way to see the reef without having a certification. (Extra cost and medical restrictions apply, please see end of document).
Accommodation: Cairns budget accommodation
Meals Included: Breakfast, Lunch and Dinner
This morning after breakfast you have some time to do some last-minute shopping. If you have a late afternoon or evening flight you may wish to consider the following option:
OPTIONAL Aquaponics Workshop – Make Your Own Sustainable System: You gather at the property of an "aquaponics gardener" for a fun and intensive look at how to produce organic fruits, herbs, veggies AND fish in a sustainable way in your school or back yard.  Through hands-on activities, you learn how fish poop makes veggies develop, how things like sweet tomatoes, crunchy lettuce and fragrant mint grow without soil and how the icky-sounding but effective "worm tea" keeps insects away. Native bees on the property produce honey for collection, a breeding box makes fish food, and solar power keeps all systems running.  The best part of the day learning how to make your own mini-aquaponics system that you can easily and cheaply re-create at your home or school to produce your own food.  This is a creative exercise to spark discussion about the global themes of agriculture, hunger issues and sustainability and to show students how, through principles of permaculture, anyone can be self-sufficient.  (extra cost, ask us about pricing for your group size).
Then eventually all good things must come to an end. You are transferred back to the Cairns Airport for your flight home.
Meals Included: Breakfast
"The trip was well planned in advance, very good organization – thanks Deb! Linguistic and cultural goals achieved. Students and teachers would have liked to go to a retail store selling sugar cane harvesters and big machinery. Yann [SWJ guide] is great–always trying to make things easier, good contact with the students and teachers, lots of cultural benefits! Hostel – very convenient to have the big room! Fitzroy [Island] was excellent! Favourite things were the sweet potato farm and the banana farm. Eco-friendly and educational tours are the main reasons [we come back] and definitely we'll come back again. Good destination, good organization, friendly and helpful people."
–Gabrielle Crepel, agriculture teacher, MFR La Pignerie, Laval, France (Nov '13, '14, '15 and '18)
How Your Trip Makes The World A Better Place
We're not talking rainbows and unicorns. We're talking about how we have put significant thought into how to make our student tours as safe as they possibly can be while still being fun; encouraging students to learn about and contribute to the community they are travelling in; and teaching them what "sustainability" really means.
Sustainability
Although we wear bras and brush our teeth, you could say we are a team of hippy tree-huggers. This is why we run our office on renewable energy, voluntarily offsetting our carbon emissions, and fulfilling our policy to give at least 5% of our annual net profits to local environmental and community organisations and charities. Here's what else we are doing:
Community
SUPPORTING OUR INDIGENOUS COMMUNITY: It is our policy to include a talk or an activity with an Aboriginal person on every trip we offer. By taking this trip, you are supporting grassroots indigenous tourism ventures and encouraging Aboriginal pride in culture. We are proud to say that in the financial year of 2018-19, we gave over $43,000 in business to Aboriginal-owned ventures.
Safety
SUPERB SAFETY RECORD: We've had thousands of students travel with us, and our safety record is excellent. Ask us for teacher references specifically regarding safety.
We do custom trips!

Still haven't found exactly what you are looking for? All our tours are fully customisable and can be catered to suit your time-frame, student interests and budget. A geography excursion to the Great Barrier Reef? A biology excursion to the Daintree Rainforest? An Aboriginal culture excursion? Our educational trips in Queensland and New South Wales are hand-crafted for those who cannot find exactly what they want from the inflexible set itineraries of large tour operators.

If you are looking for a science trip, ecology trip, Aboriginal culture, or just a sample of the best of Australia – we can help.