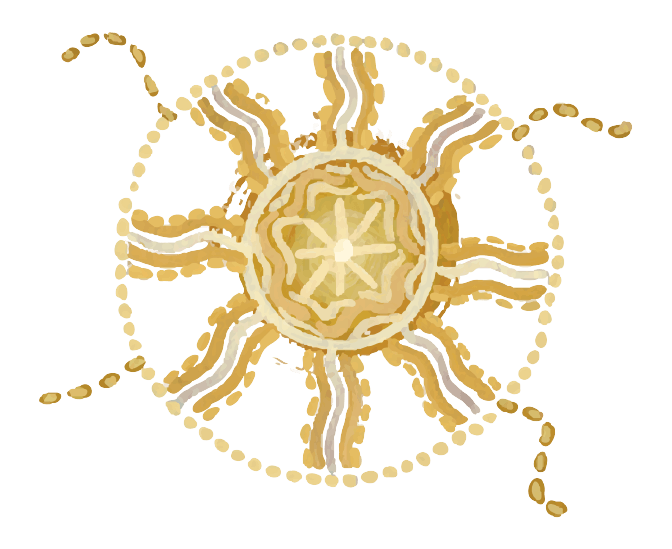 Aussie Adventure
In Australia, jungles promise encounters with unique wildlife, rivers beg to be rafted, and the Great Barrier Reef reveals a dazzling convergence of corals and creatures. First is a foray into the Blue Mountains near Sydney, and a discovery of Sydney's icons. Then in the Cairns region you are offered up a craggy outback landscape with majestic caves introduced to you by a park ranger, while emerald rainforest decorates the other side of the Dividing Range.  You also learn the thrilling sport of canyoning–jumps, slides and abseiling down a river course in a tropical gorge. Adventurers love the myriad activities available, seasoned travellers appreciate the access to authentic Aboriginal culture, and Australia's mild climate means outdoor fun year-round. This group tour is the ultimate in fun and adventure.
Location
Cairns, Australia
When
Year-round (except late Dec to mid-Jan)
Size
Minimum 10 paying participants
Price
$3469 per person (including GST)
for 15 or more students (Add $50 per person for peak time of 15 June – 15 July)
Price
$3598 per person (including GST)
for 10-14 students (Add $50 per person for peak time of 15 June – 15 July)
Details
Ride the Rapids of the Thundering Tully River
Snorkel the Outer Barrier Reef
Climb the Sydney Bridge Pylon
Explore a labyrinthine Cave System in the Outback
Learn to Ride the Waves on Bondi Beach's Fabled Shoreline
Swim Beneath Rainforest Waterfalls
Try a SCUBA Dive at the Reef
Throw Boomerangs in the Outback
Pose for Photos with a Koala in Your Arms and in Front of the Sydney Opera House!
Risk assessment
Sydney and Cairns airport transfers
Small World Journeys guide on Days 1-8
Specialty guides and educators on other days
All activities and entrance fees as described in the itinerary
Transportation to activities
3 nights at a Sydney hostel (4 or 6 share dorm-style rooms)*
5 nights at Cairns budget accommodation (4 or 6 share dorm rooms)*
1 night Outback cabins (single gender dorm-style cabins)
1 night Daintree Rainforest cabins (4-share dorm-style rooms)*
All continental breakfasts
8 lunches
7 dinners
101 Animals of the Great Barrier Reef field guide
Mask, fins, snorkel and wetsuit hire on the reef trip
5 metres square Daintree rainforest plot adopted in your group's name through Rainforest Rescue
A reusable BPA-free water bottle and cloth shopping bag to keep
Coral adoption through Reef Restoration Foundation with updates on the progress of the coral
*Two private twin or triple share rooms, Cairns and the Cairns Outback are included in the trip. A supplement of $694 AUD is charged if an additional private room is required. If teachers are happy to share a room, no additional costs are incurred.
Small World Journeys reserves the right to change the order of activities for logistical reasons. Prices are valid for travel until 31 March, 2021.
International and domestic airfares
Travel insurance (highly recommended)
1 lunch and 3 dinners
Personal expenses (phone, laundry, etc.)
Photo with koala at wildlife park ($22 AUD)
Intro or certified SCUBA dive ($149 AUD per dive, includes all equipment)
Itinerary
Arrival: Welcome to Sydney! On arrival you are greeted by your local guide, a "Sydneysider" with an intimate knowledge of Sydney's back streets, icons, and best-loved sites. With your guide you travel from the airport to your accommodation.
Central Accommodation: Your hostel is located right in 'The Rocks'—the historic district where Sydney began, and location of the famous weekend market. Built above archaeological remnants of colonial Sydney, this hostel combines state-of-the-art facilities with a unique heritage experience of Sydney. All rooms have ensuites and a/c, and there are spacious communal areas, internet, on-site grocery store, coffee bar and large rooftop terrace with spectacular views directly to the Opera House.
Walking Tour: With your guide you learn more about the cultural, historic and natural sites of Sydney as you walk the city streets, cobblestone alleys and seaside paths of this attractive city. Your walking tour follows in the steps of colonists and convicts, learning of The Rocks' scandalous and eerie past.
Sydney Opera House & Royal Botanic Gardens: Later you walk to with your guide to get up close to one of the world's most recognizable buildings, and an icon of Australia – The Sydney Opera House. Your visit to Australia will not be complete without a photo in front of this majestic building, and a walk in the Royal Botanic Gardens takes you to the perfect lookout.
Sydney Harbour Bridge Pylon Lookout: Sydney Harbour Bridge is the city's second most famous icon, and this afternoon you climb the 200 stairs to the Pylon summit. First you are taken through 3 levels of exhibits where you learn the history of the construction of the bridge and the men who designed and built it, finishing at a perch 87 metres above sea level with panoramic views across the Sydney Harbour.

Accommodation: Sydney Historic District Budget Accommodation
Included: Dinner
Blue Mountains National Park: This morning you're up bright and early for a trip into the nearby Blue Mountains – named for the blue tinge the range takes on when viewed from afar. You ascend the mountains for a series of short walks, your guide teaching you about the significance of this UNESCO World-Heritage area.  More than 400 different kinds of animals live within the rugged gorges and tablelands of the Greater Blue Mountains. These include threatened or rare species of conservation significance, such as the spotted-tailed quoll, the koala, the yellow-bellied glider, the long-nosed potoroo, and the Blue Mountains water skink.
Skyway, Cableway Ride & Scenic Rail: At Scenic World, you glide between clifftops and gaze at the rainforest canopy through the glass floor of the Scenic Skyway, ride the world's steepest railway track down into the lush Jamison Valley, and view Three Sisters, Orphan Rock and Katoomba Falls from a unique cableway.
The Three Sisters: A highlight is seeing the Three Sisters – a trio of giant sandstone pillars carved from nature and time that stand like sentinels above the Jamison valley.  The kangaroos and wallabies are relaxed and plentiful in the Blue Mountains, enjoying the fertile grazing lands, and your chance of seeing these creatures in the wild is likely.
Historic Leura & Scenic Falls: With your guide you also take a side trip to the historic township of Leura, with its quaint cafés, gardens and galleries, as well as a walk to a set of scenic falls.  You return to Sydney at the end of the day.
Accommodation: Sydney Historic District Budget Accommodation
Meals Included: Breakfast and Lunch
Bondi Beach: Today you frolic at Sydney's most famous beach – Bondi! You have plenty of time to soak up the sun and surf, learn about Aussie beach culture, lifeguards and the TV show Bondi Rescue.
Surf Lessons: In a small group you start your lesson with important surf and safety rules and covering all the basics from warm-up to paddling, catching waves and standing. By the end of the lesson with a little practice, you should be standing and shredding!  Perhaps the perfect memento of an Australian coastal holiday – return home knowing how to surf!
Optional Coastal Walk: This afternoon you can also do the coastal cliff walk between Bondi and Coogee Beach. This trail weaves along the coast, giving you the opportunity to whale watch and view Aboriginal rock carvings in Marks Park.
Accommodation: Sydney Historic District Budget Accommodation
Meals Included: Breakfast and Lunch
Flight to Cairns: Today you are transferred from your hostel to the domestic airport for your flight to Cairns (flight not included, depart no later than 10 am). On arrival you are met by a Small World Journeys staff member.
Accommodation: Your accommodation is at a comfortable hostel in the centre of Cairns' restaurant and shopping district, and only a few blocks from the waterfront. The hostel is committed to sustainability and even has their own herb garden for guests use! A lush swimming pool and spa, and large common areas, the hostel also features free internet in common areas and air conditioning in each room.
Aboriginal Culture: During this experience, the Mandingalbay Yidinji Aboriginal people speak to you about their spiritual and cultural connection to country.  A boat ride across the inlet takes you through mangrove and freshwater wetland environments, and an Aboriginal ranger explains how these areas are managed.  With a traditional smoke ceremony, you are then welcomed onto Mandingalbay Yidinji land.  Through a walk and ranger talk you learn how wind is important in hunting, how the Mandingalbay Yidinji people turned poisonous seeds into bread dough, and why and where they migrated with the seasons.  A host of edible and medicinal plants line the pathway, and you can taste the tangy native coriander, smell the sweet scent of coconut laurel and wash your hands with the soap tree.  Later you have time for discussions on totems and the protection of animals, and how the Mandingalbay Yidinji keep their culture alive.
Accommodation: Cairns budget accommodation
Meals Included: Breakfast and Dinner
Crocodile Farm: Today meet crocodiles in their natural habitat as well as a crocodile farm at Hartley's.  This multi-award winning eco adventure attraction is the best place to see crocodiles in Australia.  You learn why saltwater crocodiles were almost hunted to extinction, and their importance in ecosystems today.  Lagoon boat rides enable safe, guaranteed viewing of giant saltwater crocodiles in a natural setting.  Hartley's is famous for its crocodile feeding, snake and wildlife presentations. In the Gondwana Gateway you also meet animals of far north Queensland, like monitors, snakes and the giant endangered cassowary.
Daintree Rainforest: Later you enter the magical Daintree Rainforest –some of the oldest continuously growing rainforest on earth.  For students, this is an important area for study: this area of the country has the highest concentration of primitive flowering plant families in the world, Australia's rarest mammal (the Murina florious bat) and 13 species of birds found nowhere else on earth.
Daintree Rainforest & Eco-Lodge: Your Daintree lodge boasts an attractive swimming pool, guest laundry, BBQ area, and a superb location in the rainforest.  Students sleep in dorm-style cabins with ensuites and air conditioning, and the sounds of the jungle surround you.
Accommodation: Daintree Rainforest cabins
Meals Included: Breakfast, Lunch and Dinner
Cape Tribulation Swimming Hole: Your guide takes you to a crystal-clear rainforest swimming hole used by locals and a perfect place to cool off. Then you bid farewell to the Daintree and head south back to Cairns.
Canyoning: Get ready to get wet! Your next adventure activity is called "canyoning", which has you following a waterway through a gorgeous tropical canyon.  You learn to abseil beside waterfalls, slide and jump into clear pools, and hook in to a fantastic zip line over the gorge. This is the perfect activity to face your fears and join together in adventure!
Dinner tonight is of your own choice, you may wish to continue the adrenaline adventure and sample some Aussie dishes such as crocodile, emu or kangaroo at a local restaurant.
Optional Evening Activity – Documentary Film: Documentary films can inspire discussion and action, in addition to complementing the content of your trip. Tonight you have a choice to view one of several optional documentary films that relate to the environment (no extra cost).
Accommodation: Cairns Highlands cabins
Included: Breakfast and Lunch
Travel to Outback: Today you cross over the Great Dividing Range, and you enter outback country, where the dirt turns red and gum trees prevail.  Your guide stops to show you the giant termite mounds that are symbols of the outback.
Chillagoe Town:  A true taste of old outback Australia! Once a thriving mining town for a range of minerals, this outback town is only a shadow of its former self. Dinner tonight in the old hotel reveals a host of weathered characters with stories to tell and a collection of outback memorabilia.
Swimming & Aboriginal Rock Art:  Next you put on your swimmers for a dip in a refreshing outback swimming hole. Then you enter Chillagoe-Mungana National Park and trace a pathway to where limestone caves and outcrops are decorated with Aboriginal rock art.  The symbols tell secrets about the social and spiritual dynamics of the Indigenous tribes who lived and passed through this region for thousands of years.
Royal Arch Caves Tour:  Then with a national park ranger you descend one of the largest cave systems in the area. Unexpected shafts of daylight, glimpses of darting bats, naturally sculptured limestone formations and ancient marine fossils are highlights of this tour. "Miners lamps" are provided to add to the excitement of exploring the labyrinth of tunnels and lofty caverns. You also hear tales of bravery and foolishness of past cave explorers.
Bonfire, Wild Kangaroos and Star Gazing: Later your guide will take you to a spot where wild kangaroos gather each night to munch on green grass. Then after a hearty meal, you have the chance to glimpse starry outback skies. From this remote outback town, views of the southern hemisphere stars are phenomenal! A bonfire with marshmallows is the perfect treat.
Accommodation: Chillagoe budget accommodation
Included: Breakfast, Lunch and Dinner
Sunrise and Balancing Rocks: This morning you can accompany your guide to watch the crimson sunrise over the outback. Then back in Chillagoe-Mungana National Park, you discover the whimsical limestone formations—including the popular Balancing Rock—that make this area famous.
Boomerang Throwing: Yes, they actually come back to you! Your guide teaches you the significance of the boomerang and how they were cleverly used for hunting. You learn proper throwing technique and what makes them return.
Millaa Millaa Falls: Back on the "green" side of the range, Millaa Millaa (meaning "plenty of water" in the local Aboriginal language) is the icon of tropical north Queensland and one of the most photographed natural sites in the region.  The waterfall flows over pure basalt rock thousands of years old in a dramatic burst.  There is a fantastic swimming hole at the base of the falls, where it is possible to swim under and behind the falls.
Then you head back to Cairns in the afternoon.
Marine Biologist Reef Presentation: During this unique presentation taught by a marine biologist, you learn what you are likely to see during your time at the Great Barrier Reef.   From colourful corals that take whimsical shapes like broccoli, brains and baskets to a host of fish such as the chocolate-dipped damsel, the Picasso triggerfish and the giant Maori wrasse, you learn how to identify the most common creatures at the reef.  You find out about threatened species and coral predators–such as the Crown of Thorns—and the consequences of climate change and human activity on the reef.  More importantly, you learn about the real hazards at the reef (like the innocent-looking cone shell) versus the imagined ones (like scary sharks) fuelled by Hollywood myths.  You leave with a greater understanding of the reef environment and an appreciation of the underwater world you are about to experience.
Dinner tonight is of your own choice, you may like to visit the nearby night markets where there are many options to choose from.
Accommodation: Cairns budget accommodation
Included: Breakfast, Lunch and Dinner
Boat Ride to Reef: Your day begins with an air-conditioned catamaran ride to the outer Great Barrier Reef, a UNESCO World-Heritage site and one of the most biodiverse spots on the planet.
Snorkelling: Snorkelling can be done right off the side of the pontoon, giving you access to beauties such as luminescent parrot fish, the chocolate-dipped damsel, and the Picasso triggerfish, giant clams, sea stars, turtles, and corals of a thousand hues.
Observatory: There is an underwater observatory at the pontoon, as well as a small marine life touch tank.  Floating "noodles" and life jackets are available as well.  You return to Cairns late this afternoon.
Slide into the Reef: You may like to finish your day by celebrating with a few slides into the Great Barrier Reef; your double storey pontoon has something that no one else does….. a long and fun slide that finishes in the waters of the reef.
Semi-Sub and Glass Bottom Boat: A semi-submersible craft and glass bottom boat allow those who prefer not to swim to still enjoy viewing the marine life at The Great Barrier Reef.
Optional SCUBA Diving: Snorkellers can also opt to learn about SCUBA diving one-on-one from the dive instructor—an intro dive (also known as "resort diving") is a fantastic way to see the reef without having a certification. (Extra cost and medical restrictions apply, please see end of document).
Fish and Coral ID: A field guide for the creatures at The Great Barrier Reef is included in your trip so that you better understand the creatures you're looking at (and the book makes a great souvenir!)
Accommodation: Cairns budget accommodation
Included: Breakfast, Lunch and Dinner
The Tully River Gorge: The Tully River ranks high with rafting enthusiasts around the globe for its stunning course through national parklands, thrilling Class III-IV rapids, and its reliable year-round flows. We find that whitewater rafting brings the river to life in a way many have never known and often it is while paddling rapids as a team that young people develop personal inner strength.
Safety and Teamwork: From Cairns you travel to your put-in at Tully Gorge National Park. There you are fitted with life jackets and helmets and after a safety briefing you are on the water. You raft through UNESCO World Heritage rainforest and below waterfalls that tumble from the walls of the gorge. Rousing rapids with evocative names like The Staircase, Corkscrew and Alarm Clock mark the start of your day, and with each rapid comes a sense of accomplishment and exhilaration that only pure adrenalin can produce.
Forty One Rapids and BBQ: You paddle through 41 rapids total, stopping midway for a riverside BBQ. At the end of the day, you get to watch the video footage that was taken on the river and purchase photos of your adventure to take back home.
[No previous rafting experience is necessary. However, the Barron River, with its Class II-III rapids, is a milder option for the day].
You return to Cairns in the late afternoon and have a delicious dinner on the town to celebrate the past two weeks' adventures.
Accommodation: Cairns budget accommodation
Included: Breakfast, Lunch and Dinner
After breakfast this morning you have free time for last-minute shopping or souvenir purchases.  If you leave later in the day, you can choose one of the following options:
Optional Urban Challenge: If you have an afternoon flight, you can choose to spend the morning souvenir shopping, swimming at the lagoon or participating in Small World Journeys' Urban Challenge! (no extra cost) The Urban Challenge is a fun team-building exercise that allows students to learn more about the history, nature, art and culture of Cairns.  Small group teams compete against time in this treasure hunt-type activity in Cairns central business district.  This is a popular activity for students and the winning team gets a prize!
-OR-
Optional Service Project: Alternatively, you can participate in a service project for the homeless by making special bags for a local charity using upcycled materials (which helps them save money!) You then put it the bags food and hygiene items most needed by those living on the street.  Rosies Friends on The Street is a not-for-profit organisation that will then distribute the packs you make.  In addition, a representative from Rosies will speak to you about how members of the Cairns community become homeless, and how your gift will help.
No worries if you aren't the best at arts and crafts – the bags are easy to make, and you'll feel good doing it too.
Then you are transferred to the Cairns airport for your flight home.
Included: Breakfast
"I LOVED the teacher packet. It really helped keep us focused. Guides were fantastic, accommodation was hip and fun for students and the books [field guides] were so nice. Very-eco-friendly –nice bags and water bottles! Loved the rainforest, Beach House, zip line, and the ocean/snorkelling/diving. The hike in the forest was top! Reasons for choosing Small World Journeys was [that it's] a smaller company, liked staying in one place, learning both rainforest and reef environments. Thank you for making food and snacks gluten/dairy free!"
–Kentee Pasek, teacher, Ouray High School, Ouray USA (April '18)
How Your Trip Makes The World A Better Place
We're not talking rainbows and unicorns. We're talking about how we have put significant thought into how to make our student tours as safe as they possibly can be while still being fun; encouraging students to learn about and contribute to the community they are travelling in; and teaching them what "sustainability" really means.
Sustainability
Although we wear bras and brush our teeth, you could say we are a team of hippy tree-huggers. This is why we run our office on renewable energy, voluntarily offsetting our carbon emissions, and fulfilling our policy to give at least 5% of our annual net profits to local environmental and community organisations and charities. Here's what else we are doing:
Community
SUPPORTING OUR INDIGENOUS COMMUNITY: It is our policy to include a talk or an activity with an Aboriginal person on every trip we offer. By taking this trip, you are supporting grassroots indigenous tourism ventures and encouraging Aboriginal pride in culture. We are proud to say that in the financial year of 2018-19, we gave over $43,000 in business to Aboriginal-owned ventures.
Safety
SUPERB SAFETY RECORD: We've had thousands of students travel with us, and our safety record is excellent. Ask us for teacher references specifically regarding safety.
We do custom trips!

Still haven't found exactly what you are looking for? All our tours are fully customisable and can be catered to suit your time-frame, student interests and budget. A geography excursion to the Great Barrier Reef? A biology excursion to the Daintree Rainforest? An Aboriginal culture excursion? Our educational trips in Queensland and New South Wales are hand-crafted for those who cannot find exactly what they want from the inflexible set itineraries of large tour operators.

If you are looking for a science trip, ecology trip, Aboriginal culture, or just a sample of the best of Australia – we can help.