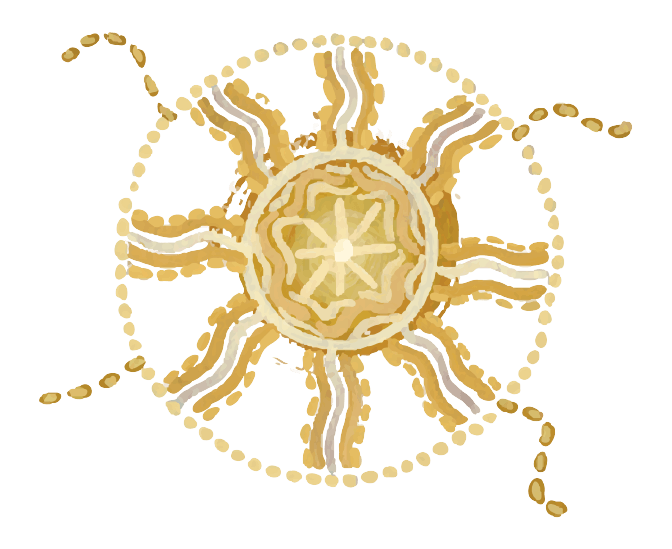 Australia Highlights
Australia is famed for its UNESCO World-Heritage sites –the Daintree Rainforest, The Great Barrier Reef and The Sydney Opera House–as well as its unique wildlife: koalas, Nemos, kangaroos and crocs. On this educational student tour you see them all! From Sydney's city streets to stunning surfing beaches to tumbling rainforest waterfalls, you experience the best of Australia's grand landscapes and friendly people. Milk the cows and crack whips with genuine Aussie "jackaroos" (cowboys) on an outback cattle station, then learn to catch your supper the traditional way with Aboriginal guides, followed by a marine biologist who explains how to find the whole cast of Finding Nemo at the Great Barrier Reef.
Location
Sydney and Cairns, Australia
Size
Minimum 10 paying participants
Price
$2462 AUD per person (including GST)
for 15 or more students (Add $50 per person for peak time of 15 June – 15 July)
Price
$2496 AUD per person (including GST)
for 10-14 students (Add $50 per person for peak time of 15 June – 15 July)
Details
See the World-Famous Sydney Opera House
Learn to Catch "Bush Tucker" with Aboriginal Guides
Spend the Night in the Emerald Daintree Rainforest
Snorkel or SCUBA Dive at the Outer Great Barrier Reef
Slide Down a Natural Rainforest Waterslide
Ascend the Pylon of Sydney's Harbour Bridge
Glide Over the Rainforest Canopy on the Skyrail
Optional Community Service Project
Cuddle a Koala and Feed Kangaroos
Enjoy an Aussie BBQ and bonfire at an Outback Cattle Station
Risk assessment
Cairns and Sydney airport transfers
Small World Journeys guide Days 1, 4, 5, 6, and 7
Specialty guides and educators
All activities and entrance fees as described in the itinerary
Transportation to activities
2 nights Sydney hostel (4 or 6 share dorm rooms)
4 nights at Cairns hostel (4 or 6 share dorm rooms)
1 night outback cattle station (single gender dorm-style marquees)
1 night Daintree Rainforest cabins (4 or 5 share dorm-style rooms)
Teacher accommodation in twin or triple share private rooms and cabins*
All breakfasts
5 lunches
7 dinners
101 Animals of the Great Barrier Reef field guide for each student
Coral adoption through Reef Restoration Foundation with updates on the progress of the coral
Mask, fins, snorkel, wetsuit hire on the reef trip
Pre-trip educational information
5 metres square Daintree rainforest plot adopted in your group's name through Rainforest Rescue
A reusable water bottle and cloth shopping bag
*Two teacher rooms (private twin or triple share rooms) in Sydney, Cairns and the Daintree Rainforest (at cattle station, teachers get twin rooms with shared bathrooms) are included in the trip price for groups of 15 students or more.  For trips with low numbers (10-14), one teacher room is included. A supplement of $797 AUD is charged if an additional private room is required for the trip. If teachers are happy to share a room, no additional costs are incurred.
Small World Journeys reserves the right to change the order of activities for logistical reasons. Prices are valid for travel until 31 March, 2024.
International and domestic airfare
Travel insurance (highly recommended)
Three lunches and one dinner
Personal expenses (phone, laundry, etc.)
Rides at Sydney's Luna Park (ride prices vary)
Optional surfing lesson ($80 AUD)
Photo with koala ($28 AUD)
Intro or certified SCUBA diving ($150 AUD per Intro dive; $105 per certified dive; includes equipment)
1 x day room upon arrival in Sydney to freshen up ($236 AUD) 
Itinerary
Arrival: Welcome to Sydney!  On arrival you are greeted by our guide who has an intimate knowledge of Sydney's back streets, icons, and best-loved sites. Your guide takes you to your accommodation and gives you an orientation on what to expect.
Central Accommodation: Your hostel is located right in 'The Rocks'—the historic district where Sydney began.  Built above archaeological remnants of colonial Sydney, this hostel combines state-of-the-art facilities with a unique heritage experience of Sydney. All rooms have ensuites and a/c, and there are spacious communal areas, internet, on-site grocery store, coffee bar and large rooftop terrace with spectacular views directly to the Opera House.
City Walking Tour & Opera House: With your guide you learn more about the cultural, historic and natural sites of Sydney as you walk the city streets, cobblestone alleys and seaside paths of this attractive city.  Your walking tour follows in the steps of colonists and convicts, learning of The Rocks' scandalous and eerie past. Your visit to Australia will not be complete without a photo in front of the majestic Opera House, and a walk in the Royal Botanic Gardens takes you to the perfect lookout.
Sydney Harbour Bridge Pylon Lookout: Sydney Harbour Bridge is the city's second most famous icon, and this afternoon you climb the 200 stairs to the Pylon summit. First you are taken through 3 levels of exhibits where you learn the history of the construction of the bridge and the men who designed and built it, finishing at a perch 87 metres above sea level with panoramic views across the Sydney Harbour.

Accommodation: Sydney Historic District Budget Accommodation
Meals Included: Dinner
City Highlights from the Water:  This morning you travel through the spectacular Sydney Harbour to get acquainted with the city's highlights, such as Shark Island, Fort Denison, and Darling Harbour.  You can choose to stop at Watsons Bay for stunning Cliffside views in Sydney Harbor National Park, and then munch on Doyle's famous fish and chips in Watsons Bay!  Another option is to stop at Luna Park, where the iconic face that welcomes visitors to this historic fun park with thrilling rides like The Wild Mouse, or the giant Ferris Wheel.  (*free entry; rides own cost)
OPTION: Surfing Lessons at Manly: Manly Beach is an Australian icon, world-renowned as one of the most popular beaches in Australia. In a small group you start your lesson with ocean hydraulics, tides, rips and surf-related safety skills.  Then you learn about proper standing and paddling techniques, surfing etiquette and how even first-time surfers can catch a wave.  By the end of the lesson with a little practice, you should be standing and shredding!  Perhaps the perfect memento of an Australian coastal holiday – return home knowing how to surf!
Aboriginal Culture in the City:  Later with an Aboriginal guide you trace a circuit through an area once inhabited by clans of the Indigenous Eora Nation. An enthusiastic Aboriginal tour guide provides an in-depth explanation of the Aboriginal history of Sydney Harbour and surrounds and in particular, the significance of this special reserve.  Although the reserve lies in the shadow of Sydney's skyline, you weave among a mosaic of plants and herbs used by Aboriginal people, like a sweet and salty plant that also eases foot blisters, one that's used for damper and for weaving fishing bags.  Your guide illustrates the beliefs of his people through the telling of stories and you learn the significance of this land to those living here thousands of years before European settlers.
Evening at Sydney Observatory:  Here you don special 3-D glasses to watch a mind-blowing space film, and then in the planetarium you learn more about the universe: which dwarf galaxies you can see with the naked eye, what stars are closest to us, and how Aboriginal people made pictures using the negative space in the sky. Later with the giant telescope, you are also able to observe twinkles of star clusters, red giants, nebulae where stars are being born. If telescope viewing isn't possible due to weather, a fun beanbag planetarium session is provided instead.
Accommodation: Sydney Historic District Budget Accommodation
Meals Included: Breakfast, Lunch and Dinner
Flight to Cairns: Today you are transferred from your Sydney accommodation to the domestic airport for your flight to Cairns (flight not included). On arrival you are met by a Small World Journeys staff member and transferred to your accommodation.
Accommodation: Your accommodation is at a comfortable hostel in the centre of Cairns' restaurant and shopping district, and only a few blocks from the waterfront. The hostel is committed to sustainability and even has their own herb garden for guests use! A lush swimming pool and spa, and large common areas, the hostel also features free internet in common areas and air conditioning in each room.
Educational Presentation: Next is a workshop tailored to your educational goals and/or interests. Topics can include Australia's Dangerous Animals, Regional Geology, or a game show-type format about Sustainability. Guest speakers can include Terry Carmichael (from The Wet Tropics Management Authority to speak about the ecological significance of this region),  Gavin Singleton (Aboriginal Traditional Owner, Yirrganydji to provide insight on global and regional issues from an Aboriginal perspective) or Laurie Pritchard (Small World Journeys owner to speak about Impacts of Tourism).
-OR-
Service Project for the Homeless: Alternatively, you can participate in a service project for the homeless by making special bags for a local charity using recycled materials (which helps them save money!).  You then put in the bags food and hygiene items most needed by those living on the street.  A not-for-profit organisation will then distribute the packs you make.  In addition, a representative from the non-profit will speak to you about how members of the Cairns community become homeless, and how your gift will help. No worries if you aren't the best at arts and crafts – the bags are easy to make, and you'll feel good doing it too.
Accommodation: Cairns budget accommodation
Meals Included: Breakfast and Dinner
Today you enter Wooroonooran National Park—a diverse part of the UNESCO Wet Tropics World Heritage Area which hosts some of the oldest continually surviving rainforest in the world.
Josephine Falls: One of the most picturesque places in the entire Wet Tropics! You take an easy walk through the jungle, listening for the call of the king parrot and the bowerbird and emerge at Josephine Falls, where Josephine Creek plunges down a gorgeous set of cascades. Below the falls, boulders surround a fun swimming hole and a natural water slide down a smooth sloping rock face.
Millaa Millaa Falls: Millaa Millaa (meaning "plenty of water" in the local aboriginal language) is the icon of tropical north Queensland and one of the most photographed natural sites in the region. The waterfall flows over pure basalt rock thousands of years old in a dramatic burst. There is a fantastic swimming hole at the base of the falls, and you can climb on the peculiar columnar basalt for a unique perspective of the falls from behind.
Outback Cattle Station: Next you cross into classic outback country, where dingoes and kangaroos roam freely. Here you are welcome guests at a traditional working cattle station and homestead, opened only to your group. You have a tour of the station, look for wild crocodiles and wallabies and enjoy a classic Aussie BBQ, followed by a bonfire.  Here in the outback, you can find the constellations of the brilliant starry southern skies.
Accommodation: Your single-gender dorm style cabins have bunk beds, all linen, and toilets & showers in an outside block.
Accommodation: Outback Cattle Station
Meals Included: Breakfast, Lunch and Dinner
Cow Milking, Animal Feeding and Whip Cracking: Breaking into small groups, you can feed the goats and chickens, learn how to milk the cows and crack a whip properly in true cowboy style. You also take a walk back through time on the homestead to the age of the early Australian pioneers, and you can touch the old furniture, trinkets and memorabilia all well-preserved by the family.
Boomerang Throwing:  Yes, they actually come back to you! Your guide teaches you the significance of the boomerang and how they were cleverly used for hunting. You learn proper throwing technique and what makes them return.
Skyrail Rainforest Cableway: This is Cairns' premier eco-attraction! Spanning 7.5 kms over Barron Gorge National Park, the Skyrail experience includes a scenic cableway ride and stops at two rainforest mid-stations. You can descend from the cableway onto rainforest boardwalks, where interpretive information is provided through guided boardwalk tours, signage and an interpretive centre. You return to Cairns this afternoon and have time to explore Cairns' Night Markets.
Optional Evening Activity – Documentary Film: Documentary films can inspire discussion and action, in addition to complementing the content of your trip. Tonight you have a choice to view one of several optional documentary films that relate to the environment (no extra cost).
Accommodation: Cairns budget accommodation
Meals Included: Breakfast, Lunch and Dinner
Wildlife Park: This morning you visit a refuge for Australian animals such as crocodiles, kangaroos, koalas, and countless exotic birds. Covering 8 acres, this wildlife immersion exhibit is made up of three open and interactive environments (the Rainforest, the Wetlands and the Grasslands) for guests and animals to mingle in a natural setting. The park uses funds raised from donations and park entries to operate their Wildlife Rescue Program which includes a dedicated wildlife care centre.
Optional Photo – You and a Koala! If you have always wanted to get a quintessential photo with a koala- here's your chance (extra cost).
Daintree Rainforest & Eco-Lodge: Then you enter the Daintree, home of the magical ancient rainforest. At one hundred and thirty-five million years old, the Daintree is some of the oldest continually growing rainforest in the world. Your Daintree lodge boasts an attractive swimming pool, guest laundry, BBQ area, and a superb location in the rainforest.  Students sleep in dorm-style cabins with ensuites and air conditioning, and the sounds of the jungle surround you.
Accommodation: Daintree Rainforest cabins
Meals Included: Breakfast, Lunch and Dinner
Aboriginal Culture and Food Gathering: This morning you walk with two gentle Aboriginal guides of the Kubirri Warra clan along the coast they've called home for thousands of years. Your Aboriginal guides teach you to throw a spear and you try your hand at catching food the traditional way — hunting for fish, mud crabs, mussels and other "bush tucker" (food) along the beach and among the mangroves. Along the way, your guides share their knowledge of country, wildlife and of local edible and medicinal plants.
Cooking What You've Caught: Later you are invited to your indigenous guide's home where you meet the family, learn more about Aboriginal culture and feast on what you've caught. This is an authentic interaction with Aboriginal people that allows you to see how indigenous traditions are integrated into the modern world.
Marine Biologist Reef Presentation: Later during this unique presentation taught by a marine biologist, you learn more about biodiversity and the significance of the Great Barrier Reef. From colourful corals that take whimsical shapes like broccoli, brains and baskets to a host of fish such as the chocolate-dipped damsel, the Picasso triggerfish and the giant Maori wrasse, you learn how to identify the most common creatures at the reef. You find out about threatened species and coral predators–such as the Crown of Thorns—and the consequences of climate change and human activity on the reef. More importantly, you learn about the real hazards at the reef (like the innocent-looking cone shell) versus the imagined ones (like scary sharks) fuelled by Hollywood myths. You leave with a greater understanding of the reef environment and an appreciation of the natural wonder you are about to experience.
Accommodation: Cairns budget accommodation
Meals Included: Breakfast, Lunch and Dinner
Boat Ride to Reef: Your day begins with an air-conditioned catamaran ride to the outer Great Barrier Reef, a UNESCO World-Heritage site and one of the most biodiverse spots on the planet.  Your marine biologist presents what you are likely to see at the reef and introduces the Eye on the Reef program, which involves instruction on how to complete the Rapid Monitoring Survey.
Snorkelling: Upon arrival, you dock at a floating pontoon, and an underwater universe greets you. You can expect to see a rainbow of hard and soft corals, turtles, and a variety of fish species including butterfly fish, giant Maori Wrasse, parrot fish, and the ever-popular clown fish, also known as "Nemo".
Field Guide & Sightings Ap: 101 Animals of The Great Barrier Reef, written by Dr. Martin Cohen, helps you to better understand the underwater world and is yours to keep.  Before the trip, we'll also give you information about downloading an app with which you can log in sightings of reef fauna and flora and your data is then sent to the Great Barrier Reef Marine Park Authority (GBRMPA)
Observatory: There is an underwater observatory at the pontoon, as well as a small marine life touch tank.  Floating "noodles" and life jackets are available as well.
Lunch today is a tropical buffet served on the boat.
Semi-Sub and Glass Bottom Boat: A semi-submersible craft and glass bottom boat allow those who prefer not to swim to still enjoy viewing the marine life at The Great Barrier Reef.
Optional SCUBA Diving: Snorkellers can also opt to learn about SCUBA diving one-on-one from the dive instructor—an intro dive (also known as "resort diving") is a fantastic way to see the reef without having a certification. (Extra cost and medical restrictions apply, please see OPTIONS tab).
Slide into the Reef: You may like to finish your day by celebrating with a few slides into the Great Barrier Reef; your double storey pontoon has something that no one else does–a long and fun slide that finishes in the waters of the reef.
Accommodation: Cairns budget accommodation
Meals Included: Breakfast, Lunch and Dinner
After breakfast this morning you have free time for last-minute shopping or souvenir purchases.
Optional Community Service Project: Part of being a "sustainable" tourist is helping the community in which you are travelling.  This morning you exemplify sustainable tourists by participating in a service project for people that come to Cairns from remote Indigenous communities. These people come to Cairns for medical reasons, and often do not have anything with them. You learn to make special bags using upcycled materials, and then create packs with hygiene items they most need. No worries if you aren't the best at arts and crafts – the bags are easy to make, and you'll feel good doing it too. (An hour and fifteen minutes in duration;  (on request, no extra cost)
Later you are transferred to the Cairns airport for your flight home.
Meals Included: Breakfast
"The tour we had with Small World Journey is the best one I have ever had, including those tours I organized myself as an individual tourist. Our tour guide Lee is an interesting lady and knew how to get us fascinated about what we saw during the visit. Plus she was so well prepared for everything and organized, always helpful when we were in all kinds of situations. Plus the supervisor of Lee, Deb was also a very considerable and kind lady. To me, SWJ staffs were more like old friends than someone doing it as a business. They cared about tourists in so many ways beyond words written on contract and that was something really valuable when we were visiting a foreign city."
--Li Bing, teacher, Purdue University USA (May '18)
How Your Trip Makes The World A Better Place
We're not talking rainbows and unicorns. We're talking about how we have put significant thought into how to make our student tours as safe as they possibly can be while still being fun; encouraging students to learn about and contribute to the community they are travelling in; and teaching them what "sustainability" really means.
Sustainability
Although we wear bras and brush our teeth, you could say we are a team of hippy tree-huggers. This is why we run our office on renewable energy, voluntarily offsetting our carbon emissions, and fulfilling our policy to give at least 5% of our annual net profits to local environmental and community organisations and charities. Here's what else we are doing:
Community
SUPPORTING OUR INDIGENOUS COMMUNITY: It is our policy to include a talk or an activity with an Aboriginal person on every trip we offer. By taking this trip, you are supporting grassroots indigenous tourism ventures and encouraging Aboriginal pride in culture. We are proud to say that in the financial year of 2018-19, we gave over $43,000 in business to Aboriginal-owned ventures.
Safety
SUPERB SAFETY RECORD: We've had thousands of students travel with us, and our safety record is excellent. Ask us for teacher references specifically regarding safety.
We do custom trips!

Still haven't found exactly what you are looking for? All our tours are fully customisable and can be catered to suit your time-frame, student interests and budget. A geography excursion to the Great Barrier Reef? A biology excursion to the Daintree Rainforest? An Aboriginal culture excursion? Our educational trips in Queensland and New South Wales are hand-crafted for those who cannot find exactly what they want from the inflexible set itineraries of large tour operators.

If you are looking for a science trip, ecology trip, Aboriginal culture, or just a sample of the best of Australia – we can help.