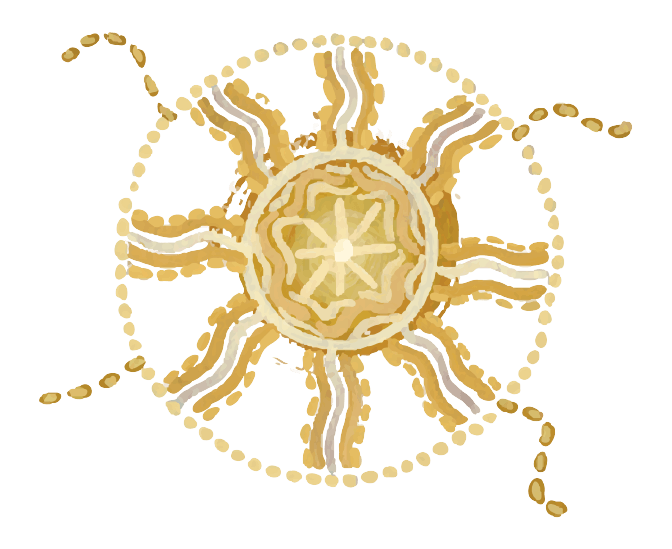 Australian Tropical Biology
Australia's Far North Queensland is also a celebrated eco-destination with myriad opportunities for students studying biology. The outback, Great Barrier Reef and tropical Daintree Rainforest become your classroom on this ecology tour in the Land Down Under – Australia. Focusing on rainforest ecology and marine science, this course gives you access to some of the most bio-diverse and magnificent ecosystems on the planet.
On this tropical biology trip to Australia, a local biologist and marine biologist introduce you to the biological complexities of tropical ecosystems through lectures and hands on practical field experiences. Under these experts' instruction, you learn to identify a host of plant and animal species, understand field techniques and sampling, and discover two UNESCO World Heritage areas. With a thorough investigation of multiple terrestrial and marine environments, you return from Australia having a broad understanding of biology, ecology, field techniques and Aussie culture.
Location
Cairns, Australia
Size
Minimum 10 paying participants
Price
$3770 AUD per person (including GST)
for 15 or more students (Add $50 per person for peak time of 15 June – 15 July)
Price
$3890 AUD per person (including GST)
for 10-14 students (Add $50 per person for peak time of 15 June – 15 July)
Details
Explore the undersea world of The Outer Great Barrier Reef
Set up camp on a tropical island for marine studies
Walk with an Aboriginal guide to discover rainforest plants and animals
Soar high above the jungle in James Cook University's canopy crane
Visit a turtle rehabilitation centre and a bat hospital
View unique Aussie wildlife while nocturnal spotlighting
Tour massive underground lava tubes in the arid outback
Stay overnight in a rainforest research station
Learn both marine and terrestrial data sampling techniques
Contribute to both reef and rainforest tree health research
Risk assessment
All activities as described in the itinerary
Cairns airport transfers
All transportation
Small World Journeys naturalist guide for terrestrial segment
Small World Journeys marine biologist guide for inner reef segment
6 nights at a central Cairns hostel (4-6-share rooms)*
2 nights Undara camping (tents, sleeping bags and pads provided)
1 night Cairns Highlands cabins (students in single-gender cabins)*
1 night island camping (tents and sleeping pads provided)
1 night Daintree eco-lodge (students in single-gender 4-6 share cabins)
1 night live aboard boat (students in single-gender quad- or twin-share cabins)
All continental breakfasts
All lunches (except on Free Day 7)
All dinners (except on Free Day 7)
101 Animals of the Wet Tropics, 101 Plants of the Wet Tropics, and 101 Animals of the Great Barrier Reef field guides for each student
Mask, fins, and snorkel hire
A Small World Journeys reusable water bottle and cloth shopping bag
5 metres square of Daintree rainforest adopted in your group's name through Rainforest Rescue
Coral adoption at the Great Barrier Reef through Reef Restoration Foundation with updates on coral
*Two teacher rooms (private twin or triple share rooms) are included in the trip price for groups of 15 students or more. For trips with low numbers (10-14), one teacher room is included. A supplement of $480 AUD is charged if an additional private room is required for the trip. If teachers are happy to share a room, no additional costs are incurred.
Small World Journeys reserves the right to change the order of activities for logistical reasons. Prices are valid for travel until 31 March, 2024.
Airfare to Cairns
Travel insurance (highly recommended)
One lunch and two dinners
Personal expenses (phone, laundry, etc.)
Photo cuddling a koala ($28 AUD)
Certified SCUBA dive package – 5 dives + 1 night dive ($125 AUD including equipment)
Introductory SCUBA dive package – 2 Intro Dives ($175 AUD including equipment)
IMPORTANT NOTE ABOUT SCUBA DIVING: In order to participate in SCUBA diving, you will be required to fill out a medical form which can be forwarded to you in advance. Some of the medical conditions that may disqualify you from diving are, but not limited to, the following: Diabetes, Asthma, Ear/Nose/Throat Conditions, Migraine Headaches, Previous Head Injuries, Epilepsy/Seizures/Convulsions, Pregnancy and/or Poor Physical Conditioning. We can forward you this medical form before the start of your trip.
Itinerary
Arrival in Cairns: Welcome to Cairns! You are met at the airport by one of our staff and transferred to your award-winning hostel in the town's restaurant and shopping district.
Accommodation: Your accommodation is at a comfortable hostel in the centre of Cairns' restaurant and shopping district, and only a few blocks from the waterfront. The hostel is committed to sustainability and even has their own herb garden for guests use! A lush swimming pool and spa, and large common areas, the hostel also features free internet in common areas and air conditioning in each room.
Biodiversity Presentation:  Depending on where your group's interest lies, speakers may include Terry Carmichael (consultant to The Wet Tropics Management Authority) or Gavin Singleton (Aboriginal Traditional Owner, Yirrganydji) to provide insight on global and regional issues such as preserving biodiversity, traditional Indigenous management techniques, climate change and human impacts.
Before dinner, you can explore the nearby Esplanade – a lively stretch of waterfront with night markets, occasional performers and an expansive swimming lagoon. This evening you enjoy a welcome dinner at one of Cairns' waterfront restaurants.
Accommodation: Cairns budget accommodation
Meals Included: Dinner
Introduction to Field Work & Species Transects: Today with your guide you discuss biologists' field techniques and interpretation.  The setting for today's field work is the Cairns Highlands, which protects swathes of emerald rainforest. Dividing into small groups, you learn how to set up a vegetation/habitat transect, and then you collect data on rainforest species within a defined area.
Researchers Techniques: During your transect exercise, you keep an eye out for the red-legged pademelon, the Eulamprus Tigrinus skink – a rare reptile – and the endangered and giant flightless bird, the cassowary.
Bat Hospital: Later you visit the Tolga Bat Hospital to discover the cuddly side of bats.  Fruit bat pups are brought in when they are afflicted by tick paralysis or when their mothers have died or become too ill to feed them. Volunteers at the hospital nurse the bat pups back to health and then release them into the wild. The hospital also serves as a sanctuary for bats who have retired from zoos.
Savannah Lands and Outback: Then you head west through a changing landscape of different geological and rainfall patterns and see how this changes the biota. You cross over the Great Dividing Range and the rainforest gives way to the arid outback where giant termite mounds dominate the landscape and kangaroos roam freely.  Late in the day you arrive at Undara National Park. You set up camp tonight in Undara (an Aboriginal word meaning 'long way') National Park, where you have access to toilets and hot showers.
Accommodation: Undara "Glamping"
Meals Included: Breakfast, Lunch and Dinner
Undara National Park: Today you spend the day discovering Undara National Park and Lava Tubes — one of Australia's great geological wonders. They are the largest, longest and most accessible lava tubes on earth. The tubes and a cave network formed from an eruption by Undara 190,000 years ago and its resulting lava flows. While the geology is fascinating, equally as interesting is the unusual flora and fauna that have evolved in the depressions caused by collapses in the tube roofs as well as in the tubes.
Lava Tubes Tour: This morning the focus turns to geology- on a 2 hour tour that winds through the cool underground lava tubes, tunnels and caves, a local guide discusses the shield volcano origins, the unusual "granitic basement" and why this site was of great interest to NASA.
Field Work: In the park with your guide you continue your field work, comparing soils, vegetation and fauna in the tubes and depressions that vary greatly to the surrounding woodland. You encounter a kaleidoscope of bird life –of which over 150 species have been recorded—and discover creatures previously unknown to science, including two new snail varieties and two species of insect-eating bats.  You also discuss unique blind insects, colourless shrimp and beetles which have evolved without the need for a sense of sight or colour camouflage in the black basalt tubes.
Wildlife at Sunset Tour: Late in the afternoon you discover iconic Australian wildlife, like kangaroos and wallabies, colourful cockatoos and other wild creatures in their natural environment. At dusk you are then taken to the entrance of a lava tube where thousands of tiny insect eating micro-bats emerge from the darkness to find food, which attracts pythons and brown tree snakes that hang from the trees and strike out at the bats to capture a meal.
Accommodation: Undara "Glamping"
Meals Included: Breakfast, Lunch and Dinner
Field Work and Vegetation Studies: Today you explore Forty Mile Scrub National Park – a unique "dry" rainforest.  Known for its rainfall extremes, the park boasts semi-evergreen trees that soak up the considerable rainfall in the summer months, and then drop their leaves in the exceptionally dry winters.  Through a walk under a closed canopy packed with vine thickets, Burdekin plums, lemon-scented gum trees and broad-leafed bottle trees with massive trunks, you discover a bizarre landscape that straddles the line between outback and the Wet Tropics. Your studies of the ground cover, soil type, vegetation and fauna will reveal red-necked pademelons found nowhere else in this climate, flying foxes that set up seasonal camps, and the near-threatened white flowered onion vine.
Wet Tropics and Glowworms: This afternoon you return to the Wet Tropics. After dark you walk a path through the rainforest to view some of Australia's most unusual creatures – glow worms – that attract mates through bioluminescence and make tiny twinkles in the night.
Nocturnal Wildlife Spotlighting:  Later tonight you head to Mt. Hypipamee National Park to explore a rare type of volcanic pipe – a.k.a "the Crater"- and the abundance of wildlife that appears in the rainforest once the sun sets. Your guide will present a spotlighting exercise, during which you look for crepuscular and nocturnal species, focusing on endemics such as Lumholtz's Tree-kangaroo, Green Ringtail Possum, musky rat-kangaroo, and numerous other marsupial, reptile and mammal species that live in the forest.
Accommodation: Highlands Cabins
Meals Included: Breakfast, Lunch and Dinner
Platypus Spotting: Early this morning with your guide you look for the unique and elusive platypus–without question the most unique mammal on earth–in its natural habitat. Seeing a platypus in the wild is a truly fascinating experience and your guide describes the habits of these creatures. The unique features of the platypus (an egg-laying mammal) make it an iconic symbol of Australia.
Data Interpretation and Presentations: After breakfast you gather together as a group to discuss your findings over the past few days.  You also have a chance to present the data you have collected and discuss and interpret your results.
Aboriginal Guided Rainforest Walk:  Today you discover the Daintree Rainforest at Mossman Gorge, an area important to the Kuku Yalanji. Beginning with a traditional smoking ceremony, you wander rainforest paths, discovering with your guide how these Aboriginal people found their way through dense rainforest, made shelter and learned which native plants were tasty to eat and those that served as weapons and medicine.   As your guide shares his stories, you learn how the seasons dictated life, what falls under men's and women's "business", how to make fire in the rainforest and how to make fish very easy to catch.   This is a positive interaction with traditional owners during which you learn how they survived on this land for thousands of years.   You then sample billy tea and wattle seed damper (bread) made on the fire topped with jam from rainforest berries.
Daintree Rainforest: Later you enter the magical Daintree Rainforest – the oldest continually growing rainforest on earth. For tropical biology students, this is an important area for study: this area of the country has the highest concentration of primitive flowering plant families in the world, Australia's rarest mammal (the Murina florious bat) and 13 species of birds found nowhere else on earth.
Daintree Rainforest Observatory & Research Station: Next you arrive at the Daintree Rainforest Observatory, an eco-monitoring site and research station with wet and dry labs. It lies in the heart of the Daintree Rainforest, and claims the highest biodiversity of anywhere in Australia! You get a safety orientation and then a presentation about the significance of this rainforest and about the important research happening here.
Accommodation: Your lodging for the night is in the brand-new facilities at the station.  Rooms are single gender, four- and six-bed rooms.  These have access to a communal industrial kitchen, and an amenities block nearby provides laundry, bathroom and shower facilities.  Tonight your JCU researcher also takes you around the station to look for Australian frogs and you finish up the day with a bonfire and stargazing (weather depending).
Accommodation: Daintree Rainforest Research Station
Meals Included: Breakfast, Lunch and Dinner
Environmental Debate: This morning you participate in a debate which focuses on issues of development and effects on biodiversity. Students are given background information and a summary of the Environmental Impact Statement (EIS) about a major resort development proposed for Cairns and then given different roles to play of community members.  They then argue for or against the building of the resort. This requires evaluating projected economic, social and environmental impacts as well as proposed sustainability efforts. This is a fun way for you to get involved with all sides of an environmental debate with a real-life example that has gained significant national media attention.
James Cook University Canopy Crane: Next you have the extraordinary opportunity to visit the canopy crane operated by James Cook University which is not open to the general public. The unique canopy crane in the Daintree rainforest is the only research station of its kind in the country and is an important link in an international network that monitors both tropical and temperate forest canopies around the world.
After a safety orientation and a discussion about the significance of this rainforest by an on-site expert, you climb into a suspended gondola in threes with the crane operator. The crane then ascends over the rainforest and can swing 360 degrees over the canopy, surveying the incredible biodiversity that has earned this UNESCO World Heritage status. Like the visiting researchers, you as students can prepare hypotheses to test whilst in the crane. (Students must be at least 16 years old to go up in the Daintree canopy crane.)
Service Project: Whilst not in the crane, the group participates in an important service project at the research station.  Hundreds of trees have been planted for re-growth on site, and students are taught how to do condition assessments of the trees as biologists and botanists do in the field. Students learn about pioneer species, herbivory, and how to use a clinometer and DBH tapes to measure tree growth.  The results of the condition assessments are then contributed to the ongoing research on the success of "pioneer species" used by JCU staff.
Insect Traps and Visit to the Lab: The on-site JCU researcher/guide helps you construct insect traps, which are used to assess the biodiversity of the invertebrate population of the area. You discuss the various adaptations each insect species has evolved to allow them to thrive in the rainforest environment. Students engage in hands on practical experiences which complement their studies particularly in biology and ecology.
Water Quality Measurements:  With your guide you discover the language of water and what it says about the creatures that can survive in it. You take water quality measurements involving indicators like pH, nitrate, dissolved oxygen and phosphate levels.  Testing for these elements may reveal the presence of fertilizers or biological extremes, which will also aid in your discussion about species survival rate and eutrophication.
In the late afternoon you return to Cairns for a group dinner.
Accommodation: Cairns budget accommodation
Meals Included: Breakfast, Lunch and Dinner
Today you have the day to finish your notes and findings for your terrestrial portion of your tropical biology trip. You can relax at the public swimming lagoon, shop for souvenirs at the Night Markets, and sample some local fare.
You can also choose to get an iconic photo with a koala in your free time – we'll tell you where to get one (extra costs).
Optional Evening Activity – Documentary Film: Documentary films can inspire discussion and action, in addition to complementing the content of your trip. Tonight you have a choice to view one of several optional documentary films that relate to the reef and the environment (no extra cost).
Accommodation: Cairns budget accommodation
Meals Included: Breakfast
Marine Science Seminar: Today you head to James Cook University for a marine-focused seminar. JCU is Australia's highest-ranked university in environmental science and offers marine biology studies not found anywhere else. Through a custom-designed interactive workshop today you have the opportunity to engage with world leading researchers like venomologist Dr. Jamie Seymour and Richard "The Shark Wrangler" Fitzpatrick.
Mangrove Biome: On campus you investigate a working model of a mangrove biome—with a resident crocodile—which is an important tool for studying effects on water quality and salinity as well as climate change mitigation.
Venomous Creatures: You also have access to samples of some of the world's deadliest marine creatures:  the Stone Fish, Cone Shell, and the Box Jelly Fish, and you discuss the progress of JCU researchers are having in developing anti-venoms.
Observation of Marine Animals: Sophisticated camera equipment placed in the tanks let you observe animals up close, such as sharks, rays, cleaner wrasse and clownfish and you learn about the role of the university in creating films and documentaries. You have access to animals such as the rare lung fish that until now have not been successful in captivity.
Perhaps most importantly today, in a controlled environment you closely view elements of the underwater world with which you will be interacting over the next week.
Accommodation: Cairns budget accommodation
Meals Included: Breakfast, Lunch and Dinner
Ferry Ride to Fitzroy Island: This morning you meet your marine biologist guide and you are ferried to the pristine Fitzroy Island – a green gem in a turquoise sea.  Over time a fringing coral reef surrounded the island, providing a sheltered home for a variety of fish and coral species. The island is now protected as a national park, with 94% of the island covered in lush rainforest and surrounded by waters ripe for discovery. With a prime spot on the inner Great Barrier Reef, Fitzroy Island and the surrounding reefs support some of the world's greatest biodiversity.
In-Water Assignments and Island Lectures: On the island you alternate between mini-lectures and practical hands-on assignments in the water. Your first discussion with your marine biologist focuses on Major Fish Families on The Great Barrier Reef and Fish Identification. You can apply this knowledge to other regions, as this lecture is relevant to all coral fish around the world.  Afterwards you collect your snorkel gear and head out to Welcome Bay with the goal of spotting cuttlefish, parrot fish, wrasse and lionfish, among others.
Field Guide & Sightings Ap: 101 Animals of The Great Barrier Reef, written by Dr. Martin Cohen, helps you to better understand the underwater world and is yours to keep. You also learn how to log in sightings of your reef fauna and flora using an ap downloadable to your phone or tablet, and your data is then sent to the Great Barrier Reef Marine Park Authority (GBRMPA).
CoralWatch Data Collection: In the afternoon you engage in an activity that addresses concerns over climate change and coral bleaching. During this exercise you find out more about how and why coral bleaches.  You learn how to identify different kinds of coral, match its colours to a waterproof chart, and then record what you observe in teams of two.  The data then goes back to the University of Queensland's Coral Watch scientists, where they analyse the results over time and look for any long-term trends. Your results also go into a database to track bleaching around the world, and your group receives a graph of your results.
Island Camping & Evening Lecture: Following your snorkelling session, you return to your campground, which is beautifully situated only steps from the water.  Here you can set up your tents (provided) and there is a BBQ area for preparing meals (we give you the food), and both indoor and outdoor cold showers. Your evening lecture addresses human impacts on the reef and protected area management, after which you can enjoy the island resort's games area and nightly music.
Accommodation: Fitzroy Island Campground
Meals Included: Breakfast, Lunch and Dinner
Lighthouse Hike: This morning for a challenge, you can walk a gorgeous but steep rainforest track—keeping an eye out for the elusive yellow-spotted reptilian monitor—to the island lighthouse for a 360-degree panorama.
Guided Snorkelling: Using a life ring and a floating bar this morning, you swim along with your marine biologist who leads you to underwater examples of some of the reef's best examples of camouflage, symbiosis, mimicry and conspicuous colouration.
Field Techniques and Sampling:  Later your discussion centers on Field Techniques and Sampling, followed by instruction on how to perform an underwater transect. This involves a 50-metre transect line and waterproof data collection sheets; each person in the group has a job which is vital to the research but it is teamwork that makes it happen.
Turtle Rehabilitation Centre: Later you visit the island's Turtle Rehabilitation Centre, where a collection of volunteers help save sick, injured or stranded sea turtles.  During your visit, you learn about the feeding and mating habits of turtles, the major causes of their deaths and the process of rehabilitating them.   This afternoon you return to Cairns by ferry.
Accommodation: Cairns budget accommodation
Meals Included: Breakfast, Lunch and Dinner
Boat Trip to Outer Reef: No trip to Cairns is complete without a visit to the outer Great Barrier Reef–a UNESCO World Heritage Site and easily one of the world's top natural wonders.  This morning you transfer from Fitzroy Island to the outer reef. Your captain then heads toward Moore Reef and you will have fantastic access to this underwater universe. Upon arrival at the reef, snorkellers will delight in viewing the incredible array of life and colours that exist just below the surface.
Live Aboard Boat: In the afternoon you transfer to your live aboard boat. While on board you enjoy freshly cooked meals with accommodation in quad or twin-share cabins with own bathroom and air conditioning.
Snorkelling: During your two days exploring the wonders of the Great Barrier Reef you see how the coral thrives in this clear water, creating spectacular gardens and drawing a mosaic of marine life.  Among the 1,800 species of fish and 450 species of coral, you can expect to see turtles, Wally the gigantic wrasse, giant clams, fan corals, sea cucumbers, stag horn coral gardens, and just about the whole cast of Finding Nemo.
While at sea, hearty buffet meals keep you well fed, twin/quad-share cabins and freshwater showers keep you comfortable and a lounge and sundeck give you space to relax.
Accommodation: Live aboard boat
Meals Included: Breakfast, Lunch and Dinner
Coral Predators and Bleaching: Today is your final day at The Great Barrier Reef, and today you can look for both coral predators and signs of coral bleaching.
Sightings App: With the help of a downloadable application, you can take a photo, identify the species, and then send the GPS coordinates to the Great Barrier Marine Park Authority's (GBRMPA) non-profit organisation, Eye on The Reef. This type of data then helps this government organisation better understand the overall health of the reef and catch potentially devastating outbreaks of predators such as Crown of Thorns starfish.
OPTIONAL EXTRA- Scuba Dive: Snorkelers can also opt to learn about SCUBA diving one-on-one from the dive instructor—intro diving (also known as "resort diving") is a fantastic way to see the reef without having a certification (extra cost)
Seasonal Whale Watching: If you join this trip during the months of June, July or August, you may be lucky enough to spot the Dwarf Minke Whales or the Humpback Whales that migrate here in the winter.  Both whales tail-slap the water, jump out of the water (a.k.a. breaching) or "spy hop" where they lift their head out of the water and observe the boats above the surface.
Accommodation: Cairns budget accommodation
Meals Included: Breakfast, Lunch and Dinner
After breakfast this morning you have free time for last-minute shopping or souvenir purchases.  If you leave later in the day, you can choose one of the following options:
Mangrove Boardwalk & Creek Cleanup: This raised walkway takes you through this critical mangrove ecosystem which is the breeding ground for many important aquatic species.  Your guide teaches you about the interesting aspects of mangrove systems and their importance to the Great Barrier Reef. You learn how mangroves deal with a lot of salt in their diet, how they act as the baby nurseries of the Great Barrier Reef and why both humans and the reef rely on these complex systems. Then you visit one of the creeks that makes its way to the ocean via the mangrove ecosystems. Unfortunately household rubbish also often makes its way into these creeks and so today you will be grabbing gloves and garbage bags to do your bit to clean up the waterway.  You tally your "rubbish results" at the end and the team with the top results gets a prize. (*extra cost)
– OR –
Service Project for the Reef:  The second project involves working together to protect waterways, ocean and reef.  By stencilling messages on drains, you contribute to raising awareness of urban stormwater pollution and its impact on the local marine environment.   The colourful and creative designs are a pleasant way to remind the community that all rubbish drains to the ocean. (*extra cost)
Eventually all good things must come to an end. You are transferred to the Cairns airport for your flight home.
Meals Included: Breakfast
"We taught a two course (6 credit hrs) Flora and Fauna of Australasia program in May with twenty students. SWJ is based in Cairns, which was the perfect college/tourist town for 'home basing' our program. We included 3 extended field trips over 18 days to the Daintree Rainforest, Atherton Tablelands/Undara lava tubes, and Great Barrier Reef/Fitzroy Island areas. Each leg of our expedition was comfortable, extremely diverse in flora and fauna, beautiful and our guides were all incredibly knowledgeable, personable, and excited to work with college age students. The extent to which our logistical, dietary, and camping/field challenges were accommodated allowed us to remain focused on the learning goals of our program. Simply put, SWJ met or exceeded all of our expectations and we plan to continue using their services on future classes!"
–Shea Tuberty, Professor, Appalachian State University, Boone, USA (May '15, '17 and '19)
How Your Trip Makes The World A Better Place
We're not talking rainbows and unicorns. We're talking about how we have put significant thought into how to make our student tours as safe as they possibly can be while still being fun; encouraging students to learn about and contribute to the community they are travelling in; and teaching them what "sustainability" really means.
Sustainability
Although we wear bras and brush our teeth, you could say we are a team of hippy tree-huggers. This is why we run our office on renewable energy, voluntarily offsetting our carbon emissions, and fulfilling our policy to give at least 5% of our annual net profits to local environmental and community organisations and charities. Here's what else we are doing:
Community
SUPPORTING OUR INDIGENOUS COMMUNITY: It is our policy to include a talk or an activity with an Aboriginal person on every trip we offer. By taking this trip, you are supporting grassroots indigenous tourism ventures and encouraging Aboriginal pride in culture. We are proud to say that in the financial year of 2018-19, we gave over $43,000 in business to Aboriginal-owned ventures.
Safety
SUPERB SAFETY RECORD: We've had thousands of students travel with us, and our safety record is excellent. Ask us for teacher references specifically regarding safety.
We do custom trips!

Still haven't found exactly what you are looking for? All our tours are fully customisable and can be catered to suit your time-frame, student interests and budget. A geography excursion to the Great Barrier Reef? A biology excursion to the Daintree Rainforest? An Aboriginal culture excursion? Our educational trips in Queensland and New South Wales are hand-crafted for those who cannot find exactly what they want from the inflexible set itineraries of large tour operators.

If you are looking for a science trip, ecology trip, Aboriginal culture, or just a sample of the best of Australia – we can help.