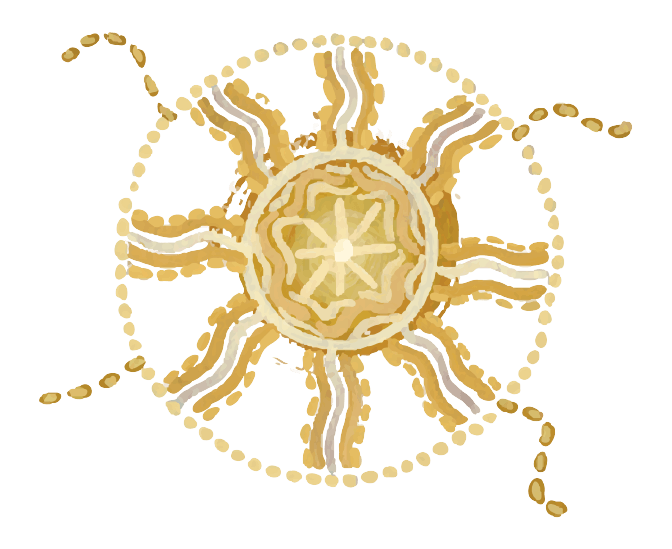 Biology Camp – 5 Days
While some biology camps spend lots of time in a classroom or in one location, this program introduces you to the incredible biodiversity of multiple environments in Far North Queensland. From the jungle-draped Wet Tropics to the sun-soaked Great Barrier Reef, this biology camp is designed to explore dynamic marine ecology as well as the terrestrial and human ecologies of this incredible region. Join us on a biology program taught by passionate educators who will inspire and ignite your students' enthusiasm of the natural world.
Location
Cairns, Australia
Size
Minimum 10 paying participants
Price
$1539 per person (including GST)
for 15 or more students (Add $50 per person for peak time of 15 June – 15 July)
Price
$1598 per person (including GST)
for 10-14 students (Add $50 per person for peak time of 15 June – 15 July)
Details
Help collect data on coral bleaching and coral predators at The Great Barrier Reef.
Stay overnight at a research station and evaluate its rainforest ecosystem.
Learn to fashion insect traps that allow observation of entomological diversity.
Weave among the mangroves and test water quality levels.
Learn from a marine biologist's presentation about the reef.
Rise above the Daintree Rainforest in a one-of-a-kind canopy crane.
Tour James Cook University's herbarium for unmatched examinations of plant species including some of Sir Joseph Banks' collection.
Perform biologist's fieldwork with transects and quadrats and sketch a vegetation profile
Risk assessment
All activities as described in the itinerary
Cairns airport transfers
All transportation
Small World Journeys naturalist guide on Days 1,2 and 4
Marine biologist/naturalist on Day 3
University researchers and scientist talks
3 nights at central Cairns hostel(6 share dorm rooms)*
1 night JCU Research Station cabins (4-share single gender rooms)
All breakfasts
All lunches
All dinners
Snacks (includes fresh fruit & share containers of chips, biscuits & crackers)
101 Animals of the Wet Tropics, 101 Plants of the Wet Tropics, and 101 Animals of the Great Barrier Reef field guides for each student
Mask, fins, snorkel and wetsuit hire on reef trip
Small World Journeys reusable water bottle and cloth shopping bag
5 metres square of Daintree rainforest adopted in your group's name through Rainforest Rescue
Marine Park taxes and levies
Coral adoption through Reef Restoration Foundation with updates on coral
*Two teacher rooms (private twin or triple share rooms) are included in the trip price for groups of 15 students or more. For trips with low numbers (10-14), one teacher room is included. A supplement of $234 AUD is charged if an additional private room is required for the trip. If teachers are happy to share a room, no additional costs are incurred.
Small World Journeys reserves the right to change the order of activities for logistical reasons. Prices are valid for travel until 31 March, 2022.
Airfare to Cairns
Personal expenses (phone, souvenirs, laundry, etc.)
Add mangroves activity on Day 5 (add $22 per person)
Itinerary
Arrival in Cairns: Welcome to Cairns! You are met at the airport by one of our staff and have an orientation and safety briefing.
Aboriginal Guided Rainforest Walk: Your first activity is discovering the biodiversity of the Daintree Rainforest through the eyes of an Aboriginal guide. This area is culturally, historically and biologically important to the Kuku Yalanji people. Starting with a traditional smoking ceremony, you wander rainforest paths, discovering with your guide how these Aboriginal people found their way through dense rainforest, and learned which native plants were tasty to eat, which plants were dangerous and which ones served as weapons and medicine. As your guide shares his stories, you also learn how the seasons dictated life, what falls under men's and women's "business", how to make fire in the rainforest and how to make fish very easy to catch. You then sample billy tea and wattle seed damper (bread) made on the fire topped with jam from rainforest berries.
Daintree Rainforest: Next you cross into the main section of the Daintree Rainforest, the jewel in the crown of the Wet Tropics. For biology students, this is an important area for study: this area of the country has the highest concentration of primitive flowering plant families in the world, Australia's rarest mammal (the Murina florious bat) and 13 species of birds found nowhere else on earth.
Rainforest Research Station: You arrive at a research station that is tucked away in the rainforest which is closed to tourists but open to you. The purpose-designed "pods" are single gender, four- and six-bed rooms. These have access to a communal industrial kitchen, and an amenities block nearby provides laundry, bathroom and shower facilities. The remote location in the heart of the Daintree Rainforest along with the site's rich biodiversity and modern amenities create a unique and inspirational learning environment.
Evening Light Trap Activity: Light traps are a fun and easy way to monitor the diversity of insects that are active at night within an ecosystem. Many night-flying insects are attracted to light and by leaving the trap out overnight you should catch a variety of insects to examine and identify in the morning. Your guide shows you how to easily make traps using upcycled bottles.
OR
Nocturnal Wildlife Spotlighting Activity: Tonight with your guide you can roam the rainforest to spot the Daintree's elusive crepuscular and nocturnal creatures as they come to life as the sun sets. Your guide knows what signs to look for during this spotlighting exercise, and you may have a chance to meet the Northern Brown Bandicoot, Bennett's Tree Kangaroo, or the striped possum as it leaps onto the rainforest's giant fan palms.
Field Guides: Field guides, 101 Animals of the Wet Tropics and 101 Plants of the Wet Tropics are yours to keep and give you background about regional and endemic species.
Accommodation: Rainforest Research Station Cabins
Meals included: Lunch and Dinner
Environmental Debate: After breakfast you participate in a debate which focuses on issues of development and effects on biodiversity. Students are given background information about a major development proposed for Cairns and then given different roles to play of community members. This requires evaluating projected economic, social and environmental impacts as well as proposed sustainability efforts and then arguing for or against the development. This is a fun way for you to get involved with all sides of an environmental debate with a real-life example that has gained significant national media attention.
JCU Canopy Crane: The James Cook University research station is home to their canopy crane. After a safety orientation and a discussion about the significance of this rainforest by an on-site expert, you climb into a suspended gondola with the crane operator. The crane then ascends over the rainforest canopy, and can swing 360 degrees, surveying 1 hectare of the incredible biodiversity that has earned the Daintree UNESCO World Heritage status. This research station is only 1 of 3 of its kind existing in the tropics. (Students must be at least 16 years old to go up in the canopy crane. Activity available Monday-Friday only).
Ecosystem Evaluation: While you wait your turn in the crane, you also divide into small groups and conduct an ecosystem evaluation. You duplicate field work that "normal" biologists would do to determine vegetation structure, health, and ecological function.
Transects and Vegetation Profiles: Here you also evaluate biodiversity along a transect using quadrats. You learn how this helps assess vegetation composition, vegetation health, structural complexity, canopy structure, and ground cover. You then sketch a vegetation profile after using tools such as a clinometer.
Leaf Classification: Being able to know what type of leaf you are looking at while in the field is vital to identify the species of tree and it can also be used to classify the type of rainforest that you're in. This activity is designed to give you the skills to identify aspects of leaves and to determine dominant leaf categories and thus rainforest type.
Water Quality Measurements and Swimming: Finally you discover the language of water and what it says about the creatures that can survive in it. You take water quality measurements involving indicators like pH, nitrate and phosphate levels. Testing for these elements may reveal the presence of fertilizers or biological extremes, which will also aid in your discussion about species survival rate and eutrophication. Afterwards you take a refreshing dip and head back to Cairns.
Accommodation: Your accommodation is at a comfortable hostel in the centre of Cairns' restaurant and shopping district, and only a few blocks from the waterfront. The hostel is committed to sustainability and even has their own herb garden for guests use! A lush swimming pool and spa, and large common areas, the hostel also features free internet in common areas and air conditioning in each room.
Accommodation: Cairns budget accommodation
Meals included: Breakfast, Lunch and Dinner
Ferry Ride: This morning you are ferried to the pristine Fitzroy Island. A fringing coral reef surrounds the island, part of the inner Great Barrier Reef, providing a sheltered home for a variety of fish and coral species.
Guided Snorkelling: With full use of snorkel gear for the day, you can walk right into the water to explore the magnificent reef system that surrounds the island. Your marine biologist leads you to underwater examples of biodiversity, parasitism, and commensalism as well as examples of the reef's most interesting features.
CoralWatch Data Collection: In the afternoon you engage in an activity that addresses concerns over climate change and coral bleaching. During this exercise you find out more about how and why coral bleaches. You learn how to identify different kinds of coral, match its colours to a waterproof chart, and then record what you observe in teams of two. The data then goes back to the University of Queensland's Coral Watch scientists, where they analyse the results over time and look for any long term trends. Your results also go into a database to track bleaching around the world, and your group receives a graph of your results.
Water Quality Sampling: As part of Small World Journeys' ongoing data collection, you measure water quality by taking temperature and vertical visibility readings using a Secchi disc. You learn how consistent measuring at the reef shows long term trends, which in turn is a good predictor of overall reef health.
Field Guide & Sightings App: 101 Animals of The Great Barrier Reef, written by Dr. Martin Cohen, helps you to better understand the underwater world and is yours to keep. You also learn how to log in sightings of your reef fauna and flora using an app downloadable to your phone or tablet, and your data is then sent to the Great Barrier Reef Marine Park Authority (GBRMPA).
Turtle Rehabilitation Centre: During your visit you also visit the island's Turtle Rehabilitation Centre where a collection of volunteers help save sick and injured sea turtles by looking after them until they are ready to be released back into the ocean. You return to Cairns at the end of the day.
Optional Evening Activity – Documentary Film: Documentary films can inspire discussion and action, in addition to complementing the content of your trip. Tonight you have a choice to view one of several optional documentary films that relate to the environment (no extra cost).
Accommodation: Cairns budget accommodation
Meals included: Breakfast, Lunch and Dinner
Biology Seminar: Today you head to James Cook University for a biology-focused workshop. JCU is Australia's highest-ranked university in environmental science and offers marine biology studies not found anywhere else. Through a custom-designed interactive workshop today you have the opportunity to engage with world leading researchers and equipment.
Marine Labs & Aquarium: Popular with film crews, the marine labs at JCU boast one of the world's best sites for capturing marine creatures on camera. Sophisticated equipment placed in the tanks allows for observing and filming animal behaviour up close. Additionally, JCU's unique circular tank allows for a simulated current and the careful study of jellyfish. You meet staff who are on the cutting edge of marine science research, learn how they "milk" fish for venom, and about the latest findings in the development of anti-venoms.
Venomous Creatures & Mangrove Biome: Here you meet unusual and deadly creatures such as sea horses, baby crocodiles, cone shells, the lethal chironex jellyfish, and the extremely rare lung fish, found in captivity only at JCU. The cast members of Finding Nemo live here too. You also investigate a working model of a mangrove biome, an important tool for studying effects on water quality and salinity as well as climate change mitigation.
World Class Herbarium: Books upon books of pressed and preserved plant species decorate JCU's Tropical Herbarium, where you are next invited in as privileged guests. The Herbarium is a biologist's delight; it boasts over 160,000 specimens, cutting edge facilities for processing and curation, as well as research. Highlights include viewing the Spirit Room, do-it-yourself area for plant enthusiasts, and the very special specimens collected by Sir Joseph Banks aboard Captain Cook's first voyage to Australia.
State-of- the-Art Mosquito Research Facility: Next you step into a 'green-house' style laboratory designed to replicate the preferred Australian breeding ground of the mozzie! You peer into microscopes to investigate larvae, and discover from scientists what experiments they are performing to control the spread of tropical diseases, such as dengue fever and malaria. You also learn how volunteers offer themselves up as "meat" for science.
Accommodation: Cairns budget accommodation
Meals Included: Breakfast, Lunch and Dinner
After breakfast this morning you have free time for last-minute shopping or souvenir purchases.  If you leave later in the day, you can choose to include the following option:
Mangrove Boardwalk: Your next stop is the Jack Barnes Bicentennial Mangrove Boardwalk. This raised walkway takes you through this critical mangrove ecosystem which is the breeding ground for many important aquatic species.  Your guide teaches you about the interesting aspects of mangrove systems and their importance to the Great Barrier Reef. You learn how mangroves deal with a lot of salt in their diet, how they act as the baby nurseries of the Great Barrier Reef and why both humans and the reef rely on these complex systems.
Creek Cleanup: Then you visit one of the creeks that makes its way to the ocean via the mangrove ecosystems. Unfortunately household rubbish also often makes its way into these creeks and so today you will be grabbing gloves and garbage bags to do your bit to clean up the waterway.  You tally your "rubbish results" at the end and the team with the top results gets a prize (mangrove activity is an additional $15 per person)
Then you are transferred to the Cairns airport for your flight home.
Meals Included:  Breakfast
"Reasons for choosing Small World Journeys: 1) budget; 2) Australia is a rather safe place for school trips and 3) Your proposal was the selling point – it was detailed and covered a wide array of places to visit. We were also wow-ed by the last few pages which had detailed learning outcomes – very impressive! Thank you for the awesome privilege of having very wonderful and knowledgeable guides with us. I thought it was wonderful that your guides were always early/punctual, very friendly and patient to answer our many questions. Good value for money. Thank you once again for such a wonderful, meaningful and impactful trip. We thought everything was very well-organized and well thought through, even in the minute details. The students have given raving reports too. Thank you for all the learning opportunities we have had!"
–Judith Ng Shin-Lin, biology teacher, Anglo-Chinese School, Singapore (May – June '16 )
How Your Trip Makes The World A Better Place
We're not talking rainbows and unicorns. We're talking about how we have put significant thought into how to make our student tours as safe as they possibly can be while still being fun; encouraging students to learn about and contribute to the community they are travelling in; and teaching them what "sustainability" really means.
Sustainability
Although we wear bras and brush our teeth, you could say we are a team of hippy tree-huggers. This is why we run our office on renewable energy, voluntarily offsetting our carbon emissions, and fulfilling our policy to give at least 5% of our annual net profits to local environmental and community organisations and charities. Here's what else we are doing:
Community
SUPPORTING OUR INDIGENOUS COMMUNITY: It is our policy to include a talk or an activity with an Aboriginal person on every trip we offer. By taking this trip, you are supporting grassroots indigenous tourism ventures and encouraging Aboriginal pride in culture. We are proud to say that in the financial year of 2018-19, we gave over $43,000 in business to Aboriginal-owned ventures.
Safety
SUPERB SAFETY RECORD: We've had thousands of students travel with us, and our safety record is excellent. Ask us for teacher references specifically regarding safety.
We do custom trips!

Still haven't found exactly what you are looking for? All our tours are fully customisable and can be catered to suit your time-frame, student interests and budget. A geography excursion to the Great Barrier Reef? A biology excursion to the Daintree Rainforest? An Aboriginal culture excursion? Our educational trips in Queensland and New South Wales are hand-crafted for those who cannot find exactly what they want from the inflexible set itineraries of large tour operators.

If you are looking for a science trip, ecology trip, Aboriginal culture, or just a sample of the best of Australia – we can help.