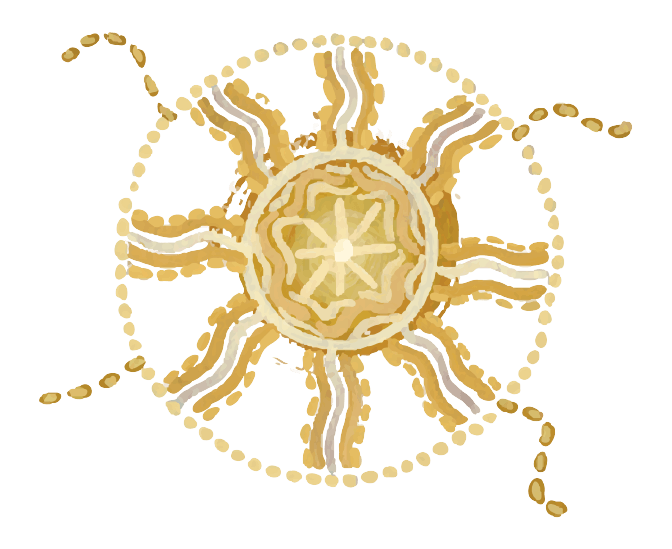 Building Leaders
This is a student trip that focuses on developing leadership skills with a "learn by doing" focus. The exhilaration of navigating an urban challenge, learning to abseil, or snorkelling for the first time will produce courage and confidence. And building a raft together, helping one another through an obstacle course or paddling as a team down whitewater rapids will foster a sense of teamwork and cooperation. A naturalist guide will introduce you to the area's World-Heritage rainforest chock full of unique wildlife, ferns, flowers and hidden waterfalls and an Aboriginal guide will give you his perspective on his rainforest country.  This is a fantastic trip for students to get to know their strengths as well as those on their team.
Location
Cairns, Australia
Size
Minimum 10 paying participants
Price
$1287 per person (including GST)
for 15 or more students (Add $50 per person for peak time of 15 June – 15 July)
Price
$1349 per person (including GST)
for 10-14 students (Add $50 per person for peak time of 15 June – 15 July)
Details
Build rafts & play a "survivor" game on a tropical island
Help each other over and through obstacles on a fun challenge course
Build courage while abseiling and optional "canyoning"
Snorkel at the Great Barrier Reef
Learn about the cultural, historic and natural history of Cairns on an urban challenge
Swim under waterfalls and discover the rainforest with an Aboriginal guide
Participate in an interactive leadership workshop with Small World Journeys' owner
OPTIONAL – Navigate Grade III rapids as a team on the Barron River
Risk assessment
All activities as described in the itinerary
Cairns airport transfers
Transportation to activities
Small World Journeys guide(s) Days 1-4
3 nights at Cairns budget accommodation (4 or 6 share dorm rooms)*
1 night Cairns Highlands cabins (single gender dorm-style rooms)*
All breakfasts
All lunches
All dinners
Snacks
Mask, fins, and snorkel hire for Great Barrier Reef day
Stinger suit hire during stinger season
101 Animals of the Great Barrier Reef field guide for each student
Small World Journeys reusable BPA free water bottle and cloth shopping bag
National Park and Marine Park taxes and levies
5 metres square Daintree rainforest plot adopted in your group's name through Rainforest Rescue
Coral adoptionthrough Reef Restoration Foundation with updates on the progress of the coral
Materials for community service project or prize for winning team of Urban Challenge
*Two teacher rooms (private twin or triple share rooms) are included in the trip price for groups of 15 students or more. For trips with low numbers (10-14), one teacher room is included. A supplement of $240 AUD is charged if an additional private room is required for the trip. If teachers are happy to share a room, no additional costs are incurred.
Small World Journeys reserves the right to change the order of activities for logistical reasons. Prices are valid for travel until 31 March, 2024.
Airfare to Cairns
Travel insurance (highly recommended)
Personal expenses (phone, souvenirs, laundry, etc.)
Whitewater rafting the Barron River (minimum age is 13): $145 AUD per person
Canyoning (minimum age is 8): $175 AUD per person
Itinerary
Arrive Cairns: Welcome to the tropics! On arrival you are met by a Small World Journeys staff member, given an orientation and transferred to your accommodation.
Fundamentals of Leadership Workshop: Your first activity is a workshop that explores concepts of leadership through a fun series of interactive games and self-discovery tools. You learn ten qualities of good leaders, recognise leadership skills you already possess, and identify how to find your "superpowers". This workshop is facilitated by Small World Journeys' owner and creator, Laurie Pritchard, who was the 2017 Cairns CBWC Small Businesswoman of the Year and the Institute of Managers & Leaders' (IML) Owner/Entrepreneur Regional Winner. Having interviewed and hired hundreds of people over the past 18 years, Laurie can also teach older students what employers look for in job seekers, and the five common mistakes young people make in job interviews.  This is a fast paced, fun workshop in which you gain valuable insight about yourselves.
Cuisine & Culture: This evening you have a special treat: a migrant now living in Cairns shares her story and her love of cooking with you. You learn how to prepare a delicious meal from her home country, and armed with the recipe you can also re-create this meal when you return home. In a time when the plight of migrants is widely discussed, this activity will allow you to understand circumstances in the world that cause people to flee their countries and will humanize this struggle. You gain some culinary skills, feast on a fantastic meal, and perhaps make a new friend (please tell us if you wish to have dinner at a restaurant instead of doing this meal).
Accommodation: Your accommodation is at a comfortable hostel in the centre of Cairns' restaurant and shopping district, and only a few blocks from the waterfront. The hostel is committed to sustainability and even has their own herb garden for guests use! A lush swimming pool and spa, and large common areas, the hostel also features free internet in common areas and air conditioning in each room.
Accommodation: Cairns budget accommodation
Meals Included: Dinner
Group Initiatives & Games:   This morning welcomes a host of group initiatives and games designed to focus you not only on your leadership skills but being a supportive team player as well.  Through problem solving games facilitated by your guide, you learn that being adaptable is an asset, that communication is key, and that the most outspoken person is not necessarily the best leader.  You have a chance to debrief each activity and review what you have learned each time.
Walk with Aboriginal Elder and Art Project: Next with an Aboriginal guide you explore an emerald swathe of rainforest that's been home to his people for hundreds of years.  In his care, you learn the special significance of plants, "bush tucker" and story places that were important to the Gimuy Wallabura Yidinji   Indigenous people. Lush tropical foliage decorates your path, and you can swim in the multiple waterfalls along the way.  Afterwards, you participate in an art project that reflects the spirituality and ties to land that the Gimuy Wallabura Yidinji people are connected to.  The painting you do today echoes the unique style of Aboriginal art, and your piece becomes a souvenir to take home.
Highlands Cabins: Later you settle into your dorm-style accommodation next to a gorgeous waterfall.  Cabins with shared bathrooms are split by gender, and teachers have their own cabins nearby with ensuites, small refrigerator, and tea & coffee making facilities.
Platypus Spotting and Glowworms: Near sunset with your guide you can look for the elusive platypus that swims in the property's stream, and after dark you can also creep down a path through the rainforest to view some of Australia's most unusual creatures – glow worms – that attract mates through bioluminescence and make tiny twinkles in the night.
Campfire & Leadership Discussion:  Later tonight after dinner you come together around the fire to discuss conquering fears, building confidence and taking on new challenges, and what obstacles you have met on your leadership path.  Your guide will ask a few key questions for reflection so you can get the most out of this exercise.
Accommodation: Highlands Cabins
Included: Breakfast, Lunch, Dinner
Team-Building Obstacle Course: This morning you have more activities designed to strengthen your sense of teamwork.  A highlight is banding together in teams to make your way through an army-style obstacle course designed to test your skill, speed and ability to work together effectively.
Abseiling: Under the care of a professional instructor you are introduced to the exhilarating and empowering sport of abseiling. Abseiling — a slow controlled descent down our rope with a friction device – is for some students more demanding than rock climbing. First-time climbers will be particularly well-cared for and this is a great activity for confidence building. Students learn it can often take the support from others in the group to give someone the strength to do it.
Josephine Falls: Later you enter Wooroonooran National Park—a diverse part of the UNESCO Wet Tropics World Heritage Area and one of the most picturesque places in the entire Wet Tropics! You take an easy walk through the jungle, listening for the call of the king parrot and the bowerbird and emerge at Josephine Falls, where Josephine Creek plunges down a gorgeous set of cascades. Below the falls, boulders surround a fun swimming hole and a natural water slide down a smooth sloping rock face.
Future of The Reef Talk: In the evening back in Cairns you attend a unique presentation on the future of the Great Barrier Reef.  Your marine naturalist teaches you the facts about the state of the reef, dispelling myths about bleaching and climate change, and relays the good, the bad and the ugly about reef tourism. During this talk, you learn the four key threats to the reef and how scientists are trying "assisted evolution" by breeding corals that are resistant to bleaching under higher temperatures.  Perhaps most importantly, you gain tips on how you yourselves can help save the reef and be an advocate for change when you return home.
Accommodation: Cairns budget accommodation
Included: Breakfast, Lunch, Dinner
Travel to the Great Barrier Reef: This morning you board your ferry and depart for the pristine Fitzroy Island.   With a prime spot on the inner Great Barrier Reef, Fitzroy Island and the surrounding reefs support some of the planet's greatest biodiversity and the island is now protected as a national park.
Raft Building:  After an orientation to the island, you split into groups for an active teambuilding game.  Using only a few pieces of allocated equipment, you must design a raft together using your creativity and ingenuity.  Rafts are judged on structural inventiveness, involvement of the whole team in its construction, and if it safely floats three team members!  With full supervisor support in the water, you then try to successfully make your way back to shore.
Team Strategy Activity:  Using your rafts as your base, next you work together on a "lost at sea" activity.  This game requires strategic thinking, intellect and sharing of ideas to have the best chance of "surviving" as a group.  Your decisions as a team are compared to National Coast Guard standards.
Snorkelling: With full use of snorkel gear for the rest of the day, you can walk right into the water to explore the magnificent reef system that surrounds the island.  Just offshore a kaleidoscope of marine life beckons to be discovered:  colourful corals, parrot and lionfish, turtles, cuttlefish, rays and giant clams.
Optional Evening Activity – Documentary Film: Documentary films can inspire discussion and action, in addition to complementing the content of your trip. Tonight you have a choice to view one of several optional documentary films that relate to the environment (no extra cost).
Accommodation: Cairns budget accommodation
Included: Breakfast, Lunch and Dinner
Optional Service Project: If you have an afternoon flight you can participate in a service project for the homeless by making special bags for a local charity using upcycled materials (which helps them save money!) You then put it the bags food and hygiene items most needed by those living on the street. Rosies Friends on The Street is a not-for-profit organisation that will then distribute the packs you make.  In addition, a representative from Rosies will speak to you about how members of the Cairns community become homeless, and how your gift will help. No worries if you aren't the best at arts and crafts – the bags are easy to make, and you'll feel good doing it too.
-OR-
Urban Challenge:  Alternatively, you can participate in Small World Journeys' Urban Challenge, which involves the group splitting up into smaller groups in a type of treasure hunt to find Cairns' historical, cultural, and whimsical sites and landmarks.  This is a good way to sharpen your skills in making your way around a city, but in a safe and controlled manner.
Later you are transferred to Cairns airport for your flight home.
Included: Breakfast
Rafting the Barron River: In the afternoon you travel from Cairns to your put-in at Barron Gorge National Park. The Barron River ranks high with rafting enthusiasts around the globe for its stunning course through national parklands, Class III rapids, and its reliable year-round flows. First timers and experienced rafters alike are spoiled by the Barron's fun paddling and gorgeous pristine wilderness. At the river you are fitted with a life jacket and helmet and after a safety briefing you are on the water. In 6-person rafts, you paddle through UNESCO World Heritage rainforest and below waterfalls that tumble from the walls of the gorge. Rousing rapids with evocative names like Cheese Churn, Rooster Tail and Hells Gate punctuate your route as you paddle the spectacular canyon.
Extra Cost of $145 per person
-OR-
Canyoning: Get ready to get wet! This adventure activity is called "canyoning", which has you following a waterway through a gorgeous tropical canyon.  You learn to abseil beside waterfalls, slide and jump into clear pools, and hook in to a fantastic zip line over the gorge.  Suitable for ages 8 and above, this is the perfect activity to face your fears and join together in adventure!
Extra Cost of $175 per person
"Great trip. Perfect for a school. Well organised with a great range of activities. Really good communication, organisation. Friendly knowledgeable people. Couldn't ask for better. Accommodation: perfect place for a group of students. Some of the restaurants were a bit high end for students–great experience, but lost on kids who only want basic food. [Favourite thing was] catching up with small world journey staff. Just having to follow criteria and not having to think too much. Thanks, it's been relaxing. Knowing that small world provides a great service, it has been proven over the years."
– Jacob Markham, Auckland Normal Intermediate School, Auckland New Zealand (September '17, '18 and '19)
How Your Trip Makes The World A Better Place
We're not talking rainbows and unicorns. We're talking about how we have put significant thought into how to make our student tours as safe as they possibly can be while still being fun; encouraging students to learn about and contribute to the community they are travelling in; and teaching them what "sustainability" really means.
Sustainability
Although we wear bras and brush our teeth, you could say we are a team of hippy tree-huggers. This is why we run our office on renewable energy, voluntarily offsetting our carbon emissions, and fulfilling our policy to give at least 5% of our annual net profits to local environmental and community organisations and charities. Here's what else we are doing:
Community
SUPPORTING OUR INDIGENOUS COMMUNITY: It is our policy to include a talk or an activity with an Aboriginal person on every trip we offer. By taking this trip, you are supporting grassroots indigenous tourism ventures and encouraging Aboriginal pride in culture. We are proud to say that in the financial year of 2018-19, we gave over $43,000 in business to Aboriginal-owned ventures.
Safety
SUPERB SAFETY RECORD: We've had thousands of students travel with us, and our safety record is excellent. Ask us for teacher references specifically regarding safety.
We do custom trips!

Still haven't found exactly what you are looking for? All our tours are fully customisable and can be catered to suit your time-frame, student interests and budget. A geography excursion to the Great Barrier Reef? A biology excursion to the Daintree Rainforest? An Aboriginal culture excursion? Our educational trips in Queensland and New South Wales are hand-crafted for those who cannot find exactly what they want from the inflexible set itineraries of large tour operators.

If you are looking for a science trip, ecology trip, Aboriginal culture, or just a sample of the best of Australia – we can help.