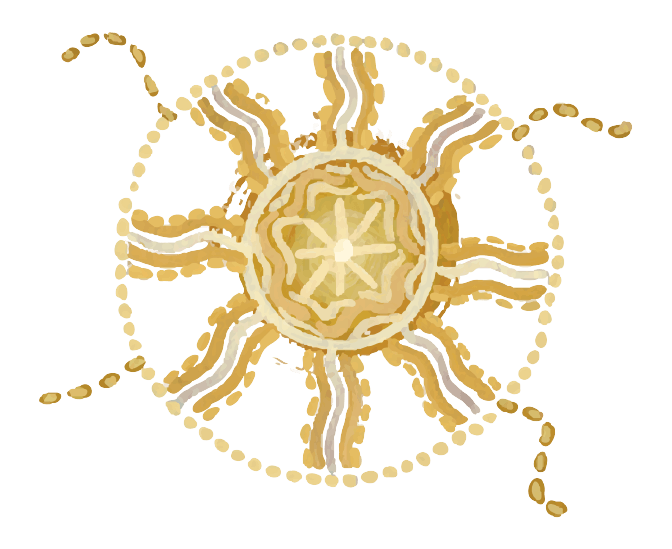 All-Abilities Teen Camps
Our sleepover weekend camps bring together young people of different abilities. We focus on fun and making friends through active and playful activities outdoors.  Our approach is to encourage teens to find common bonds while we also celebrate the qualities that make us all unique.  We feel it is important to get young people off their devices and out into the natural world, where they can learn to have fun without screens. For young people looking to make connections to people and nature, this is the place!
Facilitated by an activities leader, support workers and a team nurse, our camps are well-suited for young people who may need extra support and attention, but are ready for the challenge of a multi-day adventure. As an added bonus, while the teens are having fun parents get a respite from their caring responsibilities.
You will find that your child returns home with new friends, and with a sense of independence and confidence after having stretched their comfort levels.
Length
3 Day/2 Night Weekend
Location
Cairns region, Queensland
When
Year-round starting February 2022 (See tab on this page for 2022 dates)
Size
Maximum 16 participants per camp
Price
$2,980 per person
Ask us about billing and the NDIS
Details
Our Camps Are For:
Our camps are designed for children and young people with different abilities.  Camps are suitable for kids with:
Anxiety disorders
Autism Spectrum Disorder (ASD) including Asperger's syndrome and pervasive developmental disorder not otherwise specified (PDD-NOS)
Depression, bipolar disorder, and other mood disorders
Down Syndrome
Intellectual delay
Mental health issues
Our camps accommodate most people with a disability, whether you are independent or you require one-on-one support. Due to the nature of our camps, unfortunately we are unable to accommodate wheelchair users.
About the Camps:
Are weekend camps for young teens (12-15) and for older teens (16-21)
Have a 1:4 ratio of support worker to participant
Enrol up to 16 young people in each camp
Participation in our camps can qualify for funding support from the NDIS through your individual plan (Plan Managed and Self-Managed only)
How to Join a Camp:
Follow these steps to join one of our camps.
RING US. Please ring us on 1 800 959 880 to speak with us about your child and their needs. Or email us a good time to ring you.
FILL OUT BOOKING FORM. Once we determine it will be a good match, we will direct you to fill out our online booking form to enrol your child.
PAY THE DEPOSIT. You will then be asked to pay the $150 deposit to secure your child's place on the camp.
SIGN SERVICE AGREEMENT. We will then send you a service agreement. Your out-of-pocket deposit of $150 is refundable up until the service agreement is signed.
Although we strive for inclusivity, our camps may not be a good match for everyone. This is why we request that you speak with us first before filling out a booking form.
We also suggest you confer with your doctor and/or psychologist to chat about what types of outcomes you are looking for and together you can then determine if our camps would be a good option.
If you decide it would be a good option relating to capacity building, then your doctors and support team can advocate the benefits of camp attendance in their report for your NDIS planning meeting.  You may also wish to confer with other members of your support team such as your occupational therapist or speech pathologist.

What We Offer:
Small World has been running programs for young people since 2008.
We have risk assessments, risk management and safety procedures designed by an independent safety auditor.
We have public liability insurance to $20 million.
Small World has received awards for Specialised Tourism Services at both the state and national levels.
All of our staff have Working with Children Checks ("Blue Card") and Disabilities Worker Screening  ("Yellow Card")
We are an approved COVID-Safe provider and we're happy to give you a copy of our COVID-Safe plan.
Included in Each Camp:
Pre-camp interview to determine how we can meet the needs of your child
All activities – presented in a structured and safe format
Extensive pre-camp resources including staff bios and hour-by-hour itinerary on a special website for each camp
Transfer from Cairns to the camp in our bus
1:4 ratio of support worker to participant*
All meals and snacks from dinner on first day to lunch on last day
Accommodation in single-gender dorm-style rooms with active nighttime support staff on duty
Risk assessment
Small World Journeys BPA free reusable water bottle and cloth shopping bag for each participant
National Park taxes and levies
Cost of Camp:
$2,980 per person for the 3-day camp
($150 of this fee is an out-of-pocket expense. This is used as a deposit and will hold your place on the camp.  This deposit is refundable until your Camp Service Agreement is signed. This pays for elements which fall outside of NDIS funding so this cost cannot be billed to the NDIS.  If you cannot pay this in one payment, we offer a payment plan.)
We are transparent with our fees, and there are no surprise out-of-pocket expenses. For NDIS payments, there are several support category options. We can support plan managed and self-managed participants and can bill from CORE or Capacity Building. We are happy to discuss options with you.
You will receive:
A service agreement to which you consent before the camp begins.
An invoice with relevant NDIS pricing & codes.

*Current carer(s) may attend the camp to support participants with higher needs. There is a fee charged for each carer – please talk with us about costs.
Prices are valid for camps until 31 December, 2022. Small World Journeys reserves the right to change the order of activities for logistical reasons. 

Our Camps Have:
A team leader who sleeps on site
An activities leader who sleeps on site
Daytime support workers who sleep on site
Nighttime support worker(s) whose sole responsibility is to be awake at night and attend to any issues that may arise
A nurse who sleeps on site
Qualifications and Skills:
Each staff member has a first aid and CPR qualifications or higher, along with a Queensland Working With Children Check ("Blue Card") and a Disability Worker Screening Clearance Card (formerly known as a "Yellow Card").
Support staff are hired for their experience working with young people with disabilities, their caring nature and their familiarity with behavioural disorders.  After they are hired, they also receive INTERNAL TRAINING (Small World) on risk management, safety protocols, standard operating procedures and emergency protocols.
They also receive EXTERNAL training in COVID infection control, the NDIS Code of Conduct and the treatment of people with disabilities and inclusivity training.
What are Small World's credentials?
Small World has won awards at the local, state and national levels for specialised tourism services and for sustainability.
We have had thousands of young people through our programs since 2008. Our safety record is outstanding. Please ask us for references regarding our safety awareness and protocols.
Small World has an Australian Quality Tourism Business accreditation – achieved by passing a rigorous set of criterion.
We have public liability insurance to $20 million.
We have an Inbound Tour Operator's License through Queensland government, as well as a Transport Operator's certification through Queensland Transport.
We have a complete Critical Incident Management Plan (CIMP) as well as a documented Standard Operating Procedures (SOP) manual.
We are an associate member of the National Disability Services (NDS) and Partner of Tourism with Tourism Tropical North Queensland (TTNQ).
We are an approved COVID-Safe provider and we're happy to give you a copy of our COVID-Safe plan.
How do you ensure my child is safe and well cared for?
Our kind and nurturing staff all have experience in working with young people with disabilities, have a Queensland Working With Children Check ("Blue Card") and a Disability Worker Screening Clearance Card (formerly known as a "Yellow Card")
We carry a comprehensive first aid kits including epi pens and inhalers and have a nurse on site.
Small World has had an independent safety audit carried out by Total Safety Services and a comprehensive risk management system.
Our buses get regular professional maintenance and Department of Transport inspections every 6 months.
Our staff all carry two-way radios at camp to communicate to the team and to have immediate support.
Where will my child sleep?
Your child will be in a room with one or two other young people of the same gender with either an ensuite or bathroom/shower next door. Day support workers sleep in their own rooms in the same block. Our dedicated night support worker(s) make rounds throughout the night to check on participants' sleep and to offer support through the night.
What will my child eat?
Meals are kid friendly and plentiful. Cooked breakfasts consist of eggs, sausages or bacon, beans, cereals, toast with a variety of spreads, yogurt and juice. Lunches are wraps, burgers, sandwiches and pizza.  Dinners are classic favourites such as spaghetti bolognaise, a taco bar, fish and chips, and lasagne.  Participants are welcome to seconds and thirds!  Fruit, juice and biscuits are also served at morning/afternoon tea.
How can I stay in touch with my child?
We encourage parents to restrict their contact with their child on the weekend to encourage independence.  However, we do have a land line on site at the camp should there be any emergencies or urgent issues, and the team leader is available by mobile throughout the weekend.
Do you have facilities for participants with physical disabilities?

Due to the types of activities and level of support we are offering, we don't recommend our camps for those with physical disabilities. However, please express your interest with us in a camp for teens with physical disabilities, and if we get enough interest we will develop one!
My child likes structure and knowing what the schedule is. How will you accommodate him/her?
We like structure too! Our daily schedule will be sent to participants and their families well before the camp so that s/he can feel at ease knowing what to expect on arrival.  In addition, we will send photos and bios of all staff so kids can be familiar with the staff before the camp.  Whilst the camp is running, the schedule is posted in common areas for everyone to read, and we endeavour to stick to a strict time schedule so kids know exactly what to expect and when.
Sometimes my child needs to step away from the group to calm down. Do you have safe spaces for this?
Yes.  We have tents, hammocks, and cosy spots on site to where a child can retreat if s/he is feeling overwhelmed or needs some time alone.  These spaces are within the view of support workers, and allow kids to view the activities taking place and then re-join when they are ready.
How do you accommodate individuals' special needs?
We have an extensive booking form that enquiries about the unique needs and behaviours of your child.  Once you submit that booking form, our Camp Coordinator will arrange a time for you to speak in detail about your child.  We will tell you what we are and are not capable of as a camp provider, and together we work to accommodate your child's special needs.
Itinerary
2022 Older Teens Camp (16-21 years)
18-20 February 
Not available
25-27 March – 
Not available
13-15 May –
Not available
5-7 August – Spaces still available
7-9 October – Spaces still available
11-13 November – Spaces still available
2022 Younger Teens Camp (12-15 years)
25-27 February 
Not available
8-10 April – 
Not available
10-12 June –
Spaces still available
19-21 August –
Spaces still available
21-23 October –
Spaces still available
25-27 November –
Spaces still available
Pre-Camp: All participants and carers receive a link to a special website that has an hour-by-hour itinerary, suggested packing list, photos and bios of the camp staff and support workers, and comprehensive information about what to expect on camp.
Gathering and Travel: We gather at a pre-determined meeting point in Cairns where parents and participants can meet the camp leader and the carers.  Then we board the bus for travel to the camp. On the journey we review the rules of the camp and ensure everyone understands how to stay safe and comfortable throughout the camp.
Arrival at Camp: We go through introductions and play some get-to-know-you games. Each participant gets time to unpack and get comfortable in their room.

Evening Meal: We can cater to almost all dietary needs, and there are refrigeration and cooking facilities on hand if participants feel inclined to bring their own preferred food items for comfort.
Accommodation: Participants sleep in same-gender cabins or dorms with access to toilets and hot showers. At least one night support worker is assigned to be awake through the night to supervise and protect participants. They are on-hand if there are any issues with sleeping.
Breakfast: Every breakfast has a selection of cereals, juice, toast and spreads, fresh fruit and yogurt.
Morning Activity: We begin the day with a group game of some kind.  Then our morning activities are designed to keep us moving and enjoying the outdoors. Activities can include a rainforest hike, boomerang throwing, a low ropes course or climbing wall, or a lake swim.
Lunch: Lunch is a selection of sandwiches or wraps, juice or cordial, and fresh fruit.
After Lunch: This is a time for quiet, low-key activities and if participants wish to have a rest.  Activities can include crafts like painting canvases, making candles or soap, or a service project like creating comfort packs for the homeless.
Later Afternoon: Following afternoon tea, we lift our energy again with outdoor activities. These activities can include a swim at a waterfall, a team obstacle course, a farm visit, abseiling, a "slippy slide" and team games. There is time before dinner for showers.
Dinner:  Dinners are a selection of kid-friendly meals, such as burgers, pizza, tacos and spaghetti bolognaise, along with a dessert like ice cream. There will always be plenty of food for seconds and thirds.
Evening Activity:  The evening activity can be a costume party, dance party or karaoke, designed to get participants socialising and having fun in a joyful, no-pressure environment.
Breakfast: Every breakfast has a selection of cereals, juice, toast and spreads, fresh fruit and yogurt.
Morning Activity: Our morning activities are designed to keep us moving and enjoying the outdoors. Activities can include group games, canoeing, a walk in a national park or raft building.
Lunch: Lunch is a selection of sandwiches or wraps, juice or cordial, and fresh fruit.
After Lunch: On the last day of the camp, we spend this time packing up and travelling back to Cairns.
Later Afternoon: We arrive in Cairns and meet our carers.  Then we have a special closing ceremony during which each participant is acknowledged and honoured.
"Having a child with special needs is always a challenge. However, I took my 12 year old Autistic son on a camp and I believe my son is better off for the experience. He now plays better with other children, wants to be more involved with activities and has been able to start expressing himself properly…a must for children like mine so they get to experience life"
--Raymond Brown, parent of Trey, Cairns QLD (January 2021)
How Your Trip Makes The World A Better Place
We're not talking rainbows and unicorns. We're talking about how we have put significant thought into how to make our student tours as safe as they possibly can be while still being fun; encouraging students to learn about and contribute to the community they are travelling in; and teaching them what "sustainability" really means.
Sustainability
Although we wear bras and brush our teeth, you could say we are a team of hippy tree-huggers. This is why we run our office on renewable energy, voluntarily offsetting our carbon emissions, and fulfilling our policy to give at least 5% of our annual net profits to local environmental and community organisations and charities. Here's what else we are doing:
Community
SUPPORTING OUR INDIGENOUS COMMUNITY: It is our policy to include a talk or an activity with an Aboriginal person on every trip we offer. By taking this trip, you are supporting grassroots indigenous tourism ventures and encouraging Aboriginal pride in culture. We are proud to say that in the financial year of 2018-19, we gave over $43,000 in business to Aboriginal-owned ventures.
Safety
SUPERB SAFETY RECORD: We've had thousands of students travel with us, and our safety record is excellent. Ask us for teacher references specifically regarding safety.
We do custom trips!

Still haven't found exactly what you are looking for? All our tours are fully customisable and can be catered to suit your time-frame, student interests and budget. A geography excursion to the Great Barrier Reef? A biology excursion to the Daintree Rainforest? An Aboriginal culture excursion? Our educational trips in Queensland and New South Wales are hand-crafted for those who cannot find exactly what they want from the inflexible set itineraries of large tour operators.

If you are looking for a science trip, ecology trip, Aboriginal culture, or just a sample of the best of Australia – we can help.