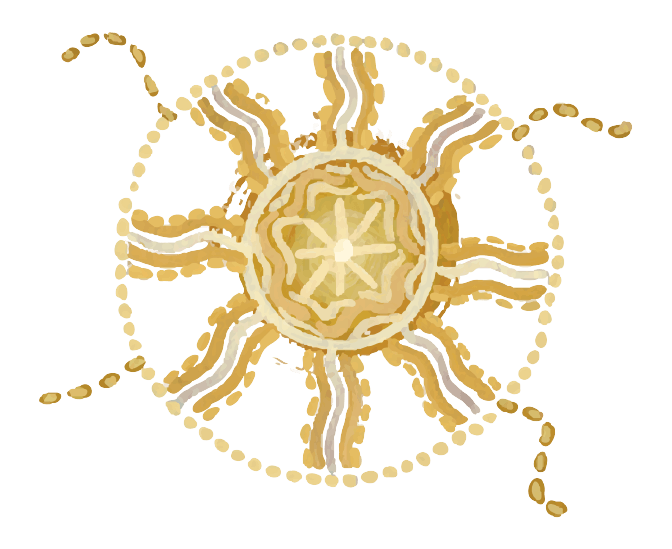 Community Service & Sustainability
Sustainability is about helping the planet as well as people. In Australia's far north, you participate in community service projects and witness sustainability ventures in many forms: a bio-dynamic dairy farm, a self-sustaining aquaponics system, a grassroots Indigenous tourism business, a wildlife rescue centre and an "eco" sailboat to the reef.  You get to actively protect some of the planet's best biodiversity on this service learning trip.
Location
Cairns, Australia
Size
Minimum 10 paying participants
Price
$2694 AUD per person (including GST)
for 15 or more students (Add $50 per person for peak time of 15 June – 15 July)
Price
$2759 AUD per person (including GST) for 10-14 students (Add $50 per person for peak time of 15 June – 15 July)
for 10-14 students (Add $50 per person for peak time of 15 June – 15 July)
Details
Presentations by researchers, scientists and/or James Cook University professors
Snorkelling the Great Barrier Reef and collecting coral bleaching data
Visits to a wind farm, bio-dynamic dairy and a university research station
Local controversial environmental issue debate
Outback farmstay
Discovering the Daintree Rainforest & medicinal plants with an Aboriginal elder
Learning solutions to global food security through aquaponics and how to make a mini-system at home
Service work planting trees, monitoring a revegetation site, and making a meal for homeless people
Risk assessment
Cairns airport transfers
All activities as described in the itinerary
All transportation
Small World Journeys guide for Days 1-4, 6-7
Marine biologist Days 5 & 8
Specialty guides and Indigenous educators
6 nights central Cairns budget hotel (3 or 4- share rooms; teachers in twin or triple share)*
1 night outback cattle station (students in single-gender dorm-style accommodation; teachers in cabins)
1 night Daintree eco-lodge (students in single-gender quad-share cabins; teachers in shared cabins)*
All continental breakfasts
All lunches
All dinners (except one on last night)
101 Animals of the Wet Tropics field guide for each student
101 Animals of the Great Barrier Reef field guide for each student
Coral adoption through Reef Restoration Foundation with updates on the progress of the coral
Mask, fins, and snorkel on the reef trip
Reusable water bottles for each student to keep
National Park and Marine Park taxes and levies
Trees for replanting
Contents of hygiene packs to be distributed to local homeless and needy people
5 metres square of Daintree rainforest adopted in your group's name through Rainforest Rescue
*Two teacher rooms (private twin or triple share rooms) are included in the trip price for groups of 15 students or more. For trips with low numbers (10-14), one teacher room is included. A supplement of $420 AUD is charged if an additional private room is required for the trip. If teachers are happy to share a room, no additional costs are incurred.
Small World Journeys reserves the right to change the order of activities for logistical reasons. Prices are valid for travel until 31 March, 2024.
Airfare to Cairns
Travel insurance (highly recommended)
1 dinner
Personal expenses (phone, laundry, etc.)
Itinerary
Arrival in Cairns: Welcome to the tropics! You are met at the airport by one of our staff and given a safety talk and orientation on what to expect.
Sustainability Introduction: First activity is a workshop to explore students' perceptions of "green" and sustainability. Facilitated by Small World Journeys' owner, Laurie Pritchard, this fun activity quizzes students on their current understanding of sustainability and introduces new concepts, all in a game show-type format.  The game creates thought-provoking concepts as well as plenty of laughs.
Accommodation: Your accommodation is at a comfortable hostel in the centre of Cairns' restaurant and shopping district, and only a few blocks from the waterfront. The hostel is committed to sustainability and even has their own herb garden for guests use! A lush swimming pool and spa, and large common areas, the hostel also features free internet in common areas and air conditioning in each room.
Accommodation: Cairns budget accommodation
Meals Included: Dinner
Native Tree Planting: Your first community service project is planting native trees. With your guide you discuss loss of biodiversity and habitats for a range of species due to agriculture or development. Then with shovels and gloves, you plant native trees to moderate temperature and humidity and to create niches for other plants and animals. This area is a 'hotspot' for biodiversity, so your service work here is helping to protect a buffer zone to a World Heritage area. By working with seedlings, digging, planting, and watering today, you get to meet some local volunteers, help the environment and contribute to the community.
Bio-Dynamic Dairy Farm and Making Butter: Next you learn what it means for farmers to "go beyond organic" by applying a diligent set of practices to the land. At a forward-thinking dairy farm, you learn how biodynamics—one of the first sustainable agriculture movements—accounts for ecological, social and economic sustainability. With a chance to sample delicious soft cheeses and creamy yogurts, you taste the magic that makes dairy products so yummy. You also have the chance to learn the art of making homemade butter!
Wind Farm: On the edge of the outback, you stop at Windy Hill Wind Farm for a look at the first wind farm that was constructed in Queensland. The Windy Hill Wind Farm produces 12 megawatts of electricity, or enough energy to supply 3,500 homes. You learn about why Australia requires energy retailers to purchase Renewable Energy Certificates (RECs) to achieve renewable energy targets, and how this wind farm is helping with these sustainability efforts.
Outback Cattle Station and Wildlife: As you cross the Great Dividing Range, you enter outback country, where the dirt turns red and gum trees prevail. Here you are welcome guests at a traditional working cattle station and homestead, opened to your group. On arrival, you hop in the hay truck to trace a route through the station–much of which has been set aside as a sanctuary for wildlife—and look for the kangaroos and crocodiles that roam the property.
Aussie BBQ and Stargazing: After a classic Aussie "barbie", you have a fire under starry outback skies. From this remote outback station, views of the southern hemisphere stars are phenomenal. You learn how to find southern constellations—including the Southern Cross—most of which cannot be seen at all from the northern hemisphere. Students sleep in simple single-gender dorm-style bunk houses, while teachers sleep in private cabins tonight.
Accommodation: Outback Cattle Station
Meals Included: Breakfast, Lunch and Dinner
Cattle Station Life: This morning you get a sample of true outback life on a cattle station. You visit the cattle yards to learn about the cattle musters, efforts made for humane animal treatment and where your food comes from! You also learn what this robust rural family does to survive flooding, drought and economic hardships.
Cow Milking, Animal Feeding and Whip Cracking: This morning you can feed the goats and chickens, learn how to milk the cows and crack a whip properly in true cowboy style. You also take a walk back through time on the homestead to the age of the early Australian pioneers, and you can touch the old furniture, trinkets and memorabilia all well-preserved by the family.
Service Project for the Homeless — Preparing a Meal and Hygiene Packs: Later today with Small World Journeys staff guidance, you use donated food to prepare a meal that will be served to needy people tonight.  During food prep, staff teach you how to make special bags using upcycled materials (which helps them save money!) You then put food and hygiene items into the bags you've made–items most needed by those living on the street. In addition, a representative from the charity will speak to you about how members of the Cairns community become homeless, and how your gift will help.
Cuisine & Culture:  This evening you have a special treat: a migrant now living in Cairns shares her story and her love of cooking with you.  You learn how to prepare a delicious meal from her home country, and armed with the recipe you can also re-create this meal when you return home.  In a time when the plight of migrants is widely discussed, this activity will allow you to understand circumstances in the world that cause people to flee their countries and will humanize this struggle.  You gain some culinary skills, feast on a fantastic meal, and perhaps make a new friend. (Please inform us if you wish to have a restaurant dinner instead of this activity)

Accommodation: Cairns budget accommodation
Meals Included: Breakfast, Lunch and Dinner
Aquaponics Activities: Today you gather at the property of an "aquaponics gardener" for a fun and intensive look at how to produce organic fruits, herbs, veggies AND fish in a sustainable way in your school or back yard.  Through hands-on activities, you learn how fish poop makes veggies develop, how things like sweet tomatoes, crunchy lettuce and fragrant mint grow without soil and how the icky-sounding but effective "worm tea" keeps insects away. Native bees on the property produce honey for collection, a breeding box makes fish food, and solar power keeps all systems running.
Make Your Own Sustainable System: The best part of the day is learning how to make your own mini-aquaponics system that you can easily and cheaply re-create at your home or school to produce your own food.  This is a creative exercise to spark discussion about the global themes of agriculture, hunger issues and sustainability and to show students how, through principles of permaculture, anyone can be self-sufficient.
Future of the Reef Presentation: In the evening back in Cairns you attend a unique presentation on the future of the Great Barrier Reef.  Your marine naturalist teaches you the facts about the state of the reef, dispelling myths about bleaching and climate change, and relays the good, the bad and the ugly about reef tourism. During this talk, you learn the four key threats to the reef and how scientists are trying "assisted evolution" by breeding corals that are resistant to bleaching under higher temperatures.  Perhaps most importantly, you gain ten tips on how you yourselves can help save the reef and continue campaigning when you return home.
Accommodation: Cairns budget accommodation
Meals Included: Breakfast, Lunch and Dinner
Island Snorkelling: Today you travel by boat to the inner Great Barrier Reef to explore fringing reefs that surround a rainforest-draped tropical island.  Your marine biologist/naturalist takes you on a guided snorkel tour, to be followed by discussions on your observations. Topics can include, but are not limited to:  coral predators and threats to the reef, human impacts on the reef and climate change.

CoralWatch Data Collection:  In the afternoon you engage in an activity that addresses concerns over climate change and coral bleaching. During this exercise you find out more about how and why coral bleaches.  You learn how to identify different kinds of coral, match its colours to a waterproof chart, and then record what you observe in teams of two.  The data then goes back to the University of Queensland's Coral Watch scientists, where they analyse the results over time and look for any long term trends. Your results also go into a database to track bleaching around the world, and your group receives a graph of your results.
Sustainability Activity:  Based on what they have learned thus far, students are asked to participate in a written evaluation of the island's sustainability efforts through a fun activity.
Turtle Rehabilitation Centre: During your visit you also visit the island's Turtle Rehab Centre where a collection of volunteers help sick and injured sea turtles by looking after them until they are ready to be released back into the ocean.
Optional Evening Activity – Documentary Film: Documentary films can inspire discussion and action, in addition to complementing the content of your trip. Tonight you have a choice to view one of several optional documentary films that relate to the environment (no extra cost).
Accommodation: Cairns budget accommodation
Meals Included: Breakfast, Lunch and Dinner
Wildlife Park: In the morning your guide takes you to a wildlife immersion park that is made up of three open and interactive environments (the Rainforest, the Wetlands and the Grasslands) for guests and animals to mingle in a natural setting. Hundreds of animals are housed on the property, including kangaroos, wallabies, laughing kookaburras, goannas, quolls, snakes, lorikeets, tree kangaroos, owls, koalas and an assortment of other Aussie animals, all of which are in need of proper enclosures, feeding and care.
Behind-the-Scenes Wildlife Rescue Program and Breeding: Your guide gives you fascinating insight into the day in the life of a wildlife keeper and how they care for sick, injured or orphaned animals. The goal of the centre is to eventually re-release the animals into the wild. In addition, the care centre operates a successful Lumholtz Tree Kangaroo breeding program for this locally endemic species. Your tour includes the Wildlife Care and Rescue Centre, Quarantine, Koala and Eucalypt Plantations and Food Preparation areas.
Optional Photo – You and a Koala! If you have always wanted to get a quintessential photo with a koala- here's your chance (extra cost).
Aboriginal-Guided Rainforest Walk: You discover Mossman Gorge and its surrounding wilderness, an area sacred to the Kuku Yalanji. The Kuku Yalanji are one of the only tribal rainforest people in Australia who still have their own culture and language, and this afternoon you are welcomed by an aboriginal guide for a walk to see the rainforest through indigenous eyes. You discover how aboriginal people found their way through dense rainforest and learn which native plants were used for food, fire and medicine. Your guide also explains how seasons dictated life and how modern life has affected their spirituality. This is a positive interaction with traditional owners during which you learn how they survived on this land for thousands of years.
Daintree Rainforest Eco-Lodge: Later you enter the magical Daintree Rainforest – the oldest continuously growing rainforest on earth. Your Daintree lodge boasts an attractive swimming pool, guest laundry, BBQ area, and a superb location in the rainforest.  Students sleep in dorm-style cabins with ensuites and air conditioning, and the sounds of the jungle surround you.
Accommodation: Daintree Rainforest Cabins
Meals Included: Breakfast, Lunch and Dinner
Environmental Debate: After a night of immersion in the rainforest, you wake to birdcalls and the chatter of the jungle.  Then you participate in an environmental debate which centers around issues of management and planning of Australia's urban future.  Students are given background information and a summary of the Environmental Impact Statement (EIS) about a major resort development proposed for Cairns and then given different roles to play of community members.  They then argue for or against the building of the resort to convince "council" (teachers). This requires evaluating current and proposed future land use as well as human alteration of biomes, taking into consideration biotic and abiotic factors. This is a fun way for you to get involved with all sides of an environmental debate with a real-life example that has gained significant national media attention.
JCU Canopy Crane: The James Cook University research station is home to their canopy crane. After a safety orientation and a discussion about the significance of this rainforest by an on-site expert, you climb into a suspended gondola with the crane operator.  The crane then ascends over the rainforest canopy, and can swing 360 degrees, surveying 1 hectare of the incredible biodiversity that has earned the Daintree UNESCO World Heritage status. This research station is only 1 of 3 of its kind existing in the tropics.
Service Project: Whilst not in the crane, the group participates in an important service project at the research station.  Hundreds of trees have been planted for re-growth on site, and students are taught how to do condition assessments of the trees as biologists and botanists do in the field. Students learn about pioneer species, herbivory, and how to use a clinometer and DBH tapes to measure tree growth. The results of the condition assessments are then contributed to the ongoing research on the success of "pioneer species" used by JCU staff.
Beach BBQ: Later you head to the most stunning beach in the region for swimming, music, beach soccer and a classic Aussie BBQ.
Accommodation: Cairns budget accommodation
Meals Included: Breakfast, Lunch and Dinner
Boat Ride to Reef: Your day begins with an air-conditioned catamaran ride to the outer Great Barrier Reef, a UNESCO World-Heritage site and one of the most biodiverse spots on the planet.  Your marine biologist presents what you are likely to see at the reef and introduces the Eye on the Reef program, which involves instruction on how to complete the Rapid Monitoring Survey.
Snorkelling and Data Collection: Upon arrival, you dock at a floating pontoon, and an underwater universe greets you. During a guided snorkel tour with your marine biologist, you can expect to see a rainbow of hard and soft corals, turtles, and a variety of fish species including butterfly fish, giant Maori Wrasse, parrot fish, and the ever-popular clown fish, also known as "Nemo".
Data Collection & Service: Next you receive in-water training on how to conduct the Great Barrier Reef Marine Park Authority's Rapid Monitoring Survey. Your marine guide will point out key features of the reef ecosystem, answer any questions, and conduct a practice survey with group. Then during a timed snorkel session, you record your underwater findings.  Your guide and waterproof slates help you identify a host of marine life and calculate benthic zone coverage. Most importantly, you look for signs of coral bleaching and coral predators which greatly affect the health of the reef.  Your data is then collected and contributes to the central reporting system used by the Great Barrier Reef Marine Park Authority (GBRMPA) to manage the long term sustainability of this UNESCO World Heritage area.
Other Activities: Semi-submarine and glass bottom boat tours, underwater observatory, and marine life touch tank are all available for you to enjoy. The double-storey pontoon also has something that no one else does….. a long and fun slide that finishes in the waters of the reef. Lunch today is a tropical buffet served on the boat.
Each student receives a certificate of participation at the end of the day.
Field Guide & Sightings App: 101 Animals of The Great Barrier Reef, written by Dr. Martin Cohen, helps you to better understand the underwater world and is yours to keep.  Before the trip, we'll also give you information about downloading an app with which you can log in sightings of reef fauna and flora and your data is then sent to the Great Barrier Reef Marine Park Authority (GBRMPA).
Accommodation: Cairns budget accommodation
Meals Included: Breakfast, Lunch and Dinner
After breakfast this morning you have free time for last-minute shopping or souvenir purchases.
Optional Sustainability Amazing Race: Totally optional but totally fun is Small World Journeys' Sustainability Amazing Race (no extra cost). Students break up into small teams and they are given clues about different sustainable sites or aspects of Cairns city. Questions are tailored to younger or older students and this is a good way to test students' retention of the material taught on the program.  This is an action-oriented activity that is fun for everyone, and the winning team gets a prize!
Later you are transferred to the Cairns airport for your flight home.
Meals Included: Breakfast
"[The reason we chose Small World Journeys is that] I liked the fact that your company has a heart, social conscious and a desire to make a difference. I was very satisfied with the professionalism, customer service and organisation by SWJ, as always I thought we were dealt with fairly and professionally with a personal touch."
– Mark Easton, teacher, St. Margaret's girls school, Melbourne VIC (July '18 and 19)
How Your Trip Makes The World A Better Place
We're not talking rainbows and unicorns. We're talking about how we have put significant thought into how to make our student tours as safe as they possibly can be while still being fun; encouraging students to learn about and contribute to the community they are travelling in; and teaching them what "sustainability" really means.
Sustainability
Although we wear bras and brush our teeth, you could say we are a team of hippy tree-huggers. This is why we run our office on renewable energy, voluntarily offsetting our carbon emissions, and fulfilling our policy to give at least 5% of our annual net profits to local environmental and community organisations and charities. Here's what else we are doing:
Community
SUPPORTING OUR INDIGENOUS COMMUNITY: It is our policy to include a talk or an activity with an Aboriginal person on every trip we offer. By taking this trip, you are supporting grassroots indigenous tourism ventures and encouraging Aboriginal pride in culture. We are proud to say that in the financial year of 2018-19, we gave over $43,000 in business to Aboriginal-owned ventures.
Safety
SUPERB SAFETY RECORD: We've had thousands of students travel with us, and our safety record is excellent. Ask us for teacher references specifically regarding safety.
We do custom trips!

Still haven't found exactly what you are looking for? All our tours are fully customisable and can be catered to suit your time-frame, student interests and budget. A geography excursion to the Great Barrier Reef? A biology excursion to the Daintree Rainforest? An Aboriginal culture excursion? Our educational trips in Queensland and New South Wales are hand-crafted for those who cannot find exactly what they want from the inflexible set itineraries of large tour operators.

If you are looking for a science trip, ecology trip, Aboriginal culture, or just a sample of the best of Australia – we can help.