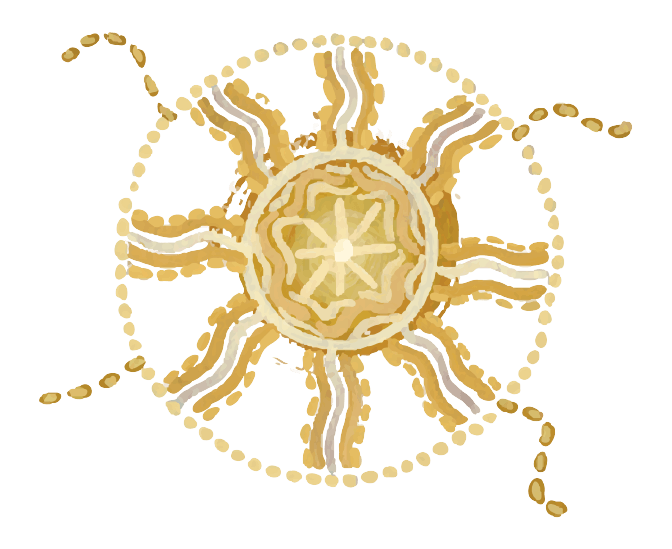 Custom Tours
Student group trips are all we do.  Therefore, all of our activities, accommodation, meals and super smart guides are handpicked for the happiness of students and teachers.
Choose from our list of activities based on your student group's interest and educational goals.  Then we will put it all together in a custom excursion, create a risk assessment, and have every detail of your trip planned out.
Length
From 4 days to 40 days
- you choose
Location
Cairns, Sydney and options on The Gold Coast
Size
Minimum of 10 paying participants
Price
Customised to your budget and educational goals

Details
A special website for your trip that includes online forms for parents to fill out
Expert land guides and marine biologists
Comprehensive risk assessment
Meals at restaurants and at accommodation
Accommodation in hostels or hotels – your choice!
Airport Meet & Greet
Ground transport by your guide
Equipment such as snorkel gear, lifejackets, etc.
Activities and talks with Traditional Owners
Goodies! Field guides, BPA-free water bottle and shopping bag to keep
Itinerary
Discover the Daintree Rainforest with an Indigenous elder guide
Learn from an Aboriginal artist about traditional painting styles and then create your own artwork
Guest speaker: Aboriginal ranger discussing traditional protected area management and TUMRAs
Cook, camp and share stories with the Mandingalbay Yidinji people
Listen to one of the last Indigenous speakers of Jirrbal explain aspects of this language
Sample "bush tucker" (food) on a walk with an Indigenous elder
Guest speaker: local doctor discusses the disparity between Indigenous and non-Indigenous health and life expectancy
Watch creation stories play out in a 360-degree theatre and then a dance performance
Hear the haunting sounds of the didgeridoo
Perfect your boomerang and/or spear throwing techniques
Raft the whitewater of the Barron or Tully rivers
Do canyoning: abseil (rappel), jump and slide through a tropical river gorge
Spend two days on a live aboard boat at the reef
Rock climb and abseil under expert instruction
Climb to the top of one of the area's highest peaks
Test your bravery while navigating a high ropes course
Explore labyrinthine caves with a national park ranger
Plunge down a slippery chute on a mat into a pool below – we call it "landsliding"!
Try cable skiing or wakeboarding at an aqua park
Earn a certification to SCUBA dive – or just try an Intro Dive
Discover an "ecorganic" banana farm and learn about their sustainability practices
Make butter on a dairy farm and learn about bio-dynamic growing principles
Visit a coffee plantation to discover the bean growing process and sip some samples
Learn about clonal seed propagation at a native plant nursery
Taste varieties of tropical fruit wine at a rural winery
Learn innovative techniques farmers are using to protect the Great Barrier Reef
Hear from Aussie farmers about a wide variety of crops and growing styles
Stay with a family on an outback farm
Discover a sugar cane and cocoa farm and taste the sweet results
Explore highlands and lowlands rainforest, savannah land, and outback country and learn the challenges of growing in each location
Collect data about coral predators and bleaching on the Great Barrier Reef
Visit James Cook University's aquarium – venomous creatures, sharks and the cast from Finding Nemo
Find nocturnal wildlife with a spotlighting exercise
Guest speaker: Introduction to The Wet Tropics/Biodiversity
Perform a species transect using quadrats
Fashion insect traps in a "bug workshop" with an entomologist
View the Daintree rainforest from above in one of the world's only tropical canopy cranes
Identify marine species with waterproof slates at the Great Barrier Reef
Learn about biological control technologies from a farm-based agronomist
Participate in a role-playing debate about a local environmental issue
Stay overnight at a rainforest research station
Talk with researchers at one of Australia's top mosquito research centres
Investigate macro-invertebrates in different bodies of freshwater in the Daintree Rainforest
Hike up one of Queensland's highest mountains on a trip challenge
Work as a team to build a raft
Participate in a challenge/obstacle course
Represent "countries" going for the gold with island or beach Olympics
Navigate Grade III rapids as a team on an exhilarating whitewater rafting trip
Traverse a low and high ropes course
Let our guide facilitate fun team-building games and initiatives
Try our Urban Challenge in Cairns or Sydney – winning team gets a prize
Learn to sew "Moon Sick Pads" for Aboriginal women in remote communities
Collect data about coral predators and bleaching at the Great Barrier Reef
Make a meal for the homeless and needy
Plant native trees in a riparian zone to help save an endagered frog
Stay overnight at a wildlife park and then help with the park's operations
Learn about mangroves from a naturalist, pick up rubbish from those heavily impacted, and then tally your "rubbish results"
Do craftwork with elderly Australians in an aged care facility
Stencil messages on neighbourhood drains to raise awareness about water affecting the Great Barrier Reef
Collect data on the success of a rainforest revegetation project
Create hygiene packs for a charity helping needy people
Visit and study two ecosystems at risk
Geospacial scientist workshop with microdrones
Guest speaker: Impacts of Tourism – Case Studies
Join in our mapping activity to understand contemporary protected area management
Investigate macro-invertebrates in different bodies of freshwater in the Daintree Rainforest
Learn about geomorphology on a Great Barrier Reef island
Guest speaker: Aboriginal ranger discussing traditional protected area management and TUMRAs
Participate in a formal debate about a proposed urban development in Cairns
Ride the Skyrail Rainforest Cableway and use a ranger's talk as a case study
Guest speaker: representative from The Wet Tropics Management Authority explains the significance of this UNESCO World Heritage area
Monitor coral bleaching and coral predators at the Great Barrier Reef
Visit James Cook University's marine labs and learn about cutting-edge research
Discover mangroves–the "nursery" of the reef–from our guide (and add an optional mangrove cleanup as a service project!)
Earn a SCUBA Diving certification
Measure water quality at the reef & understand what chemical tests say
Learn about friendly and frightening creatures during our marine biologist evening presentation
Encounter sick & injured turtles at an island turtle rehab centre
Camp on an island at the Great Barrier Reef with our marine biologist
Watch for whales in June, July and August on a reef trip
Collect data on the success of a Daintree rainforest revegetation plot
Guest Speaker/Case Study: Small World Journeys owner speaks about sustainability practices in a tourist venture
Visit Queensland's first wind farm
Address issues of global food security by learning to make a mini- aquaponics system (growing your own food!)
Discover a sustainable timber farm & the things they make
Help with socio-cultural sustainability by helping Cairns' homeless
Visit a recycling facility to discover innovative initiatives
Environmental Documentary Viewing
Rollerskating
Evening Presentation on the Reef
Ten-pin Bowling
Karaoke
"Beach" Volleyball
Cairns Night Markets
Campfire
Skits (we provide the costumes – you provide the drama!)
Classic Aussie BBQ beach party
Go behind-the-scenes at a Sydney theatre
Discover the hidden gems of the historic district with an Aboriginal guide
Participate in a fun Urban Challenge to learn more about the city
Get surfing lessons at Manly or Bondi Beach
Explore Sydney Harbour on an affordable chartered boat with a friendly captain
Be taught by an art historian about famous paintings
Climb the city's Harbour Bridge pylon for amazing views
Tour the Chinese Friendship gardens – an oasis in the city
Celebrate Aboriginal culture at an Indigenous-run centre
Feed wild dolphins when they come into shore each night
Have fun at a host of theme parks: Movie World, Sea World and Dreamworld
Learn to surf a gentle section of Surfers Paradise beach
Help a local charity serving the homeless and needy
Zoom down giant sand dunes on a purpose-made board
Snorkel at a collection of bizarre shipwrecks
"All of the activities were wonderful as promised. All staff were friendly, courteous and extremely professional at all times. Punctual and checked up on the teachers continuously throughout the day. Guides were funny, informative, professional and courteous at all times. Having the same guides for most of the trip allowed relationships to develop which was great. Safety: I felt confident that the children were safe at all times. I would highly recommend them [Small World Journeys] to anyone who cares to listen."
–Denise King, teacher, Firbank Grammar School, Melbourne NSW Australia (Feb '20)
How Your Trip Makes The World A Better Place
We're not talking rainbows and unicorns. We're talking about how we have put significant thought into how to make our student tours as safe as they possibly can be while still being fun; encouraging students to learn about and contribute to the community they are travelling in; and teaching them what "sustainability" really means.
Sustainability
Although we wear bras and brush our teeth, you could say we are a team of hippy tree-huggers. This is why we run our office on renewable energy, voluntarily offsetting our carbon emissions, and fulfilling our policy to give at least 5% of our annual net profits to local environmental and community organisations and charities. Here's what else we are doing:
Community
SUPPORTING OUR INDIGENOUS COMMUNITY: It is our policy to include a talk or an activity with an Aboriginal person on every trip we offer. By taking this trip, you are supporting grassroots indigenous tourism ventures and encouraging Aboriginal pride in culture. We are proud to say that in the financial year of 2018-19, we gave over $43,000 in business to Aboriginal-owned ventures.
Safety
SUPERB SAFETY RECORD: We've had thousands of students travel with us, and our safety record is excellent. Ask us for teacher references specifically regarding safety.
We do custom trips!

Still haven't found exactly what you are looking for? All our tours are fully customisable and can be catered to suit your time-frame, student interests and budget. A geography excursion to the Great Barrier Reef? A biology excursion to the Daintree Rainforest? An Aboriginal culture excursion? Our educational trips in Queensland and New South Wales are hand-crafted for those who cannot find exactly what they want from the inflexible set itineraries of large tour operators.

If you are looking for a science trip, ecology trip, Aboriginal culture, or just a sample of the best of Australia – we can help.