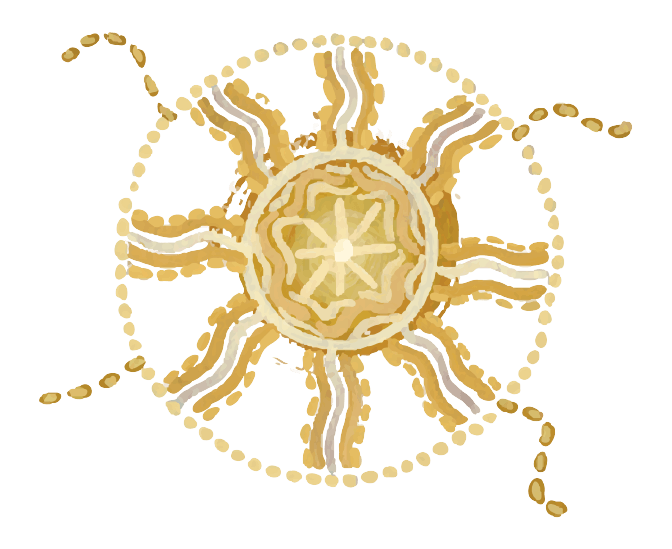 Ecosystems & Global Biodiversity: Reefs
For those with limited time, this is a perfect opportunity to explore the Great Barrier Reef in a compact excursion. Learn more about biophysical interactions, biotic and abiotic factors, and human and natural impacts on the reef with fun, dynamic activities. Led by a knowledgeable marine scientist, your geography and marine studies trip explores the wonders of this World-Heritage site that hosts some of the planet's best biodiversity.
"Excellent value and very satisfied. Rowena [marine biologist] was knowledgeable, relaxed and engaging.  Our favourite thing was the support from Small World staff.  We chose Small World because of good experiences in the past."
–Kylie Winn, teacher, Caringbah High School NSW (October 2022)
Location
Cairns, Australia
Size
Minimum 10 paying participants
Price
$1096 per person (including GST)
for 15 or more students (Add $50 per person for peak time of 15 June – 15 July)
Price
$1148 per person (including GST)
for 10-14 students (Add $50 per person for peak time of 15 June – 15 July)
Details
Collect primary data on Great Barrier Reef coral bleaching as a service project
On a tropical island learn about contemporary protected area management
Visit a turtle rehabilitation centre
Participate in the Eye on The Reef program
Learn from Indigenous staff how they traditionally managed sea country
Snorkel in small groups with an expert marine biologist
Test water quality and learn how this predicts reef health
Evaluate human impacts in a national park
OPTIONAL community service project on the last day
Risk assessment
All activities as described in the itinerary
Cairns airport transfers
Ground transportation where required
Marine naturalist / biologist on Days 1, 2 and 3
3 nights at Cairns hotel accommodation (2 or 3 share ensuite rooms)*
All continental breakfasts
All lunches
2 dinners
Snacks
Mask, fins, snorkel hire, lycra or wetsuit hire on reef trips
101 Marine Animals of the Great Barrier Reef field guide for each student
Small World Journeys BPA free reusable water bottle and cloth shopping bag for each participant
National Park and Marine Park taxes and levies
Coral adoption through Reef Restoration Foundation with updates on coral
*Two teacher rooms (private twin or triple share rooms) are included in the trip price for groups of 15 students or more. For trips with low numbers (10-14), one teacher room is included. A supplement of $210 AUD is charged if an additional private room is required for the trip. If teachers are happy to share a room, no additional costs are incurred.
Prices are valid for travel until 31 March, 2025. Small World Journeys reserves the right to change the order of activities for logistical reasons. 

Airfare to Cairns
Dinner on Day 3
Personal expenses (souvenirs, laundry, etc.)
OPTIONS:
Evening Activities: like ten-pin bowling, laser tag or for team-building: The Escape Room! Please ask us about price
Itinerary
Arrival: Welcome to the tropics! You arrive in Cairns and are warmly greeted by one of our staff members at the airport. (Arrive before 4 pm today).
Geography & The Reef Presentation: We know people have nervous breakdowns, but what happens when a reef gets too stressed out? During this lively presentation taught by a marine naturalist, you learn more about how The Great Barrier Reef evolved and about how natural and human impacts are causing it stress. You also learn how Indigenous people have traditionally managed the reef, and how it's managed today. Along the way, you discover weird and wacky things about the reef, such as the role of parrot fish poop, an example of mutualism that makes Nemo happy, and the most dangerous things in the sea that are not what you expect. Your naturalist prepares you to identify biogeographical interactions at the reef, how geomorphology changes the reef and how scientists are trying "assisted evolution" with corals. You are also introduced to the CoralWatch program using a "virtual reef" banner and how to measure coral bleaching tomorrow on your reef trip.
(Please ask us about doing the optional service project today instead of as listed on Day 4 if you arrive early)
Accommodation: Cairns 3-star hotel
Meals Included: Dinner
Ferry Ride: This morning you are ferried to the pristine Fitzroy Island. A fringing coral reef surrounds the island, part of the inner Great Barrier Reef, providing a sheltered home for a kaleidoscope of marine life: colourful corals, parrot and lionfish, turtles, cuttle fish, rays and giant clams.
Guided Snorkelling: With full use of snorkel gear for the day, you can walk right into the water to explore the magnificent reef system that surrounds the island. Your marine naturalist leads you to underwater examples of biodiversity and indicator species as well as examples of the reef's most interesting features.
Activity Addressing Contemporary & Traditional Protected Area Management: A lunchtime mapping activity also helps students with their geography skills and to understand management strategies for the reef, both present and past. Students are led into a discussion about how the area has been traditionally managed by the Aboriginal and Torres Strait islander people for over 60,000 years, addressing topics such as sustainable fishing, use of totems and Traditional Owner stewardship. Students are encouraged to consider and discuss what challenges there might be in using only traditional management practices today, considering the present day uses of the Great Barrier Reef Marine Park. Contemporary management of the area is also looked at in detail, as well as the zoning plan released in 2003 by the Australian Government.
CoralWatch Data Collection: In the afternoon you collect primary data in an activity that addresses climate change and coral bleaching. During this exercise you find out more about how and why coral bleaches. You learn how to identify different kinds of coral, match its colours to a waterproof chart, and then record what you observe in teams of two. The data then goes back to the University of Queensland's Coral Watch scientists, where they analyse the results over time and look for any long term trends. Your results also go into a database to track bleaching around the world, and your group receives a graph of your results.
Turtle Rehabilitation Centre: During your visit you also visit the island's Turtle Rehabilitation Centre where a collection of volunteers help save sick and injured sea turtles by looking after them until they are ready to be released back into the ocean.
Human Impacts & Water Quality Testing: Students are introduced to an activity that has them evaluating the island's human impacts throughout the day, and are asked to fill in a "report card". Finally, you learn to measure water quality using chemical tests. Small World Journeys collects these tallies from each group that visits Fitzroy Island so we can log this data, analyse the results over time, and look for any long term trends.
Accommodation: Cairns 3-star hotel
Meals Included: Breakfast, Lunch and Dinner
Boat Ride to Reef: This morning your marine biologist presents what you are likely to see at the reef and introduces the Eye on the Reef program, which involves instruction on how to complete the Rapid Monitoring Survey.
"Sustainable" Pontoon & Snorkelling: Upon arrival, you dock at a floating pontoon that is powered by 18 solar panels and 3 wind turbines. Here an underwater universe greets you. During a guided snorkel tour with your marine biologist, you can expect to see a rainbow of hard and soft corals, turtles, and a variety of fish species including butterfly fish, parrot fish and giant Maori Wrasse.
Data Collection & Service: Next you receive in-water training on how to conduct the Great Barrier Reef Marine Park Authority's Rapid Monitoring Survey. Your marine guide will point out key features of the reef ecosystem, answer any questions, and conduct a practice survey with group. Then during a timed snorkel session, you record your underwater findings.  Your guide and waterproof slates help you identify a host of marine life and calculate benthic zone coverage. Most importantly, you look for signs of coral bleaching and coral predators which greatly affect the health of the reef.  Your data is then collected and contributes to the central reporting system used by the Great Barrier Reef Marine Park Authority (GBRMPA) to manage the long term sustainability of this UNESCO World Heritage area.
Marine Lab: The pontoon comes specially equipped with a marine lab.  This allows you to collect plankton and view them under a microscope, and discuss what scientists can tell from studying this microscopic life.  Today's program can also be tailored to geography curriculum goals.
Indigenous Culture: Part of your day is interacting with Traditional Owners, listening to a digeridoo performance, sampling "bush tucker" and watching staff perform traditional dances. You also board a glass-bottom boat and a Traditional Owner discusses his sea country along with Traditional Uses of Marine Resources Agreements (TUMRAs).
Field Guide: 101 Animals of The Great Barrier Reef, written by Dr. Martin Cohen, helps you to better understand the underwater world and is yours to keep.
Accommodation: Cairns 3-star hotel
Meals Included: Breakfast and Lunch
OPTIONAL Service Project: Part of being a "sustainable" tourist is helping the community in which you are travelling. If you have a later flight today, you can participate in a service project for people that come to Cairns from remote Indigenous communities. These people come to Cairns for medical reasons, and often do not have anything with them. You may also make these special comfort packs for the homeless people in Cairns. You learn to make special bags using upcycled materials, and then create packs with hygiene items people most need, like shampoo, toothpaste and sanitary items. No worries if you aren't the best at arts and crafts – the bags are easy to make, and you'll feel good doing it too. (An hour in duration, no extra cost)
OPTIONAL Farm Visit: This morning you are transferred to Mourilyan, near Innisfail for a visit to Pacific Coast Eco Bananas, the producers of the red-tipped banana.  As a shining example of fruit produced without the use of fertilizers or pesticides, the company serves as an excellent economic and sustainability case study. You have the opportunity to speak with the owners of the plantation about their "Ecoganic" farming that minimises any negative effects to the reef, witness their growing techniques, and enjoy a delicious banana smoothie! (Allow a half day, ask us for pricing)
Later you are transferred to the Cairns airport for your flight home.
Meals Included: Breakfast
"A professional and well-organised trip from start to finish. Materials and experiences matched description. Speaking with the Yirringanji ranger was very useful for our class. The reef component was excellent, but the fact that we had everything so planned was amazing. Guides were personable, energetic and very knowledgeable. Small World Journeys was recommended by everyone we spoke to"
–David Brennan, teacher, Wollongong School of the Performing Arts, Wollongong NSW (Oct '18 and '19)
How Your Trip Makes The World A Better Place
We're not talking rainbows and unicorns. We're talking about how we have put significant thought into how to make our student tours as safe as they possibly can be while still being fun; encouraging students to learn about and contribute to the community they are travelling in; and teaching them what "sustainability" really means.
Sustainability
Although we wear bras and brush our teeth, you could say we are a team of hippy tree-huggers. This is why we run our office on renewable energy, voluntarily offsetting our carbon emissions, and fulfilling our policy to give at least 5% of our annual net profits to local environmental and community organisations and charities. Here's what else we are doing:
Community
SUPPORTING OUR INDIGENOUS COMMUNITY: It is our policy to include a talk or an activity with an Aboriginal person on every trip we offer. By taking this trip, you are supporting grassroots indigenous tourism ventures and encouraging Aboriginal pride in culture. We are proud to say that in the financial year of 2018-19, we gave over $43,000 in business to Aboriginal-owned ventures.
Safety
SUPERB SAFETY RECORD: We've had thousands of students travel with us, and our safety record is excellent. Ask us for teacher references specifically regarding safety.
We do custom trips!

Still haven't found exactly what you are looking for? All our tours are fully customisable and can be catered to suit your time-frame, student interests and budget. A geography excursion to the Great Barrier Reef? A biology excursion to the Daintree Rainforest? An Aboriginal culture excursion? Our educational trips in Queensland and New South Wales are hand-crafted for those who cannot find exactly what they want from the inflexible set itineraries of large tour operators.

If you are looking for a science trip, ecology trip, Aboriginal culture, or just a sample of the best of Australia – we can help.