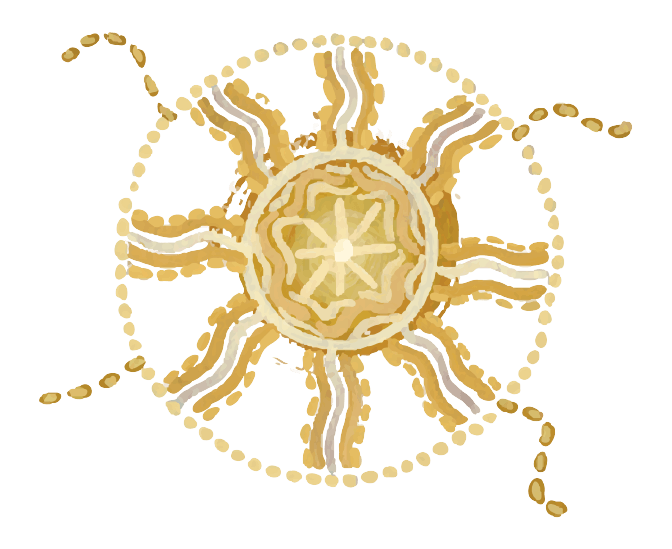 International Baccalaureate CAS Tour
On this trip we honour students of International Baccalaureate's Diploma Program and its Creativity, Activity and Service (CAS) elements.  To fulfill their commitment to being active, inventive and helpful to the community, IB students will find themselves engaged in a host of unique and character-building activities on this tour. Students create art with an Aboriginal guide, plant native trees to revitalise degraded land, and learn to snorkel among a rainbow of life at the Great Barrier Reef.  They work as a team to build a raft, to clean mangroves that serve as marine life nurseries, and to monitor the success of a Daintree Rainforest revegetation plot.  With plenty of time for an Urban Challenge competition, a beach bonfire, looking for Nemo, and wildlife spotting under the care of an expert educator, this school excursion for IB students is sure to please.
Location
Cairns, Australia
Size
Minimum 10 paying participants
Price
$2599 per person (including GST)
for 15 or more students (Add $50 per person for peak time of 15 June – 15 July)
Price
$2665 per person (including GST)
for 10-14 students (Add $50 per person for peak time of 15 June – 15 July)
Details
Help save the amazing marine life on the Great Barrier Reef through several service projects
Get first-hand experience with Aboriginal Culture, Art and History
Spend the night among the chatter and life in the jungle
Soar high above the Daintree rainforest in JCU's canopy crane
Challenge your skills and creativity in raft building – and test it in the water afterwards
Ride the waves aboard a catamaran on a quest to find Nemo and assess the state of the reef
Discover medicinal and edible plants with Kuku Yalanji Aboriginal guides
Give back to nature by planting trees and monitoring a revegetation site
Spend an evening at the beach dancing, gazing at the stars and enjoying a real Aussie BBQ
Risk assessment
All activities as described in the itinerary
Cairns airport transfers
Transportation to activities
Small World Journeys guide on Day 2
Marine naturalist on Day 3
Marine biologist on Day 4
6 nights Cairns hostel (4 or 6 share single-gender rooms)*
1 night Daintree Rainforest Cabins (4 share single-gender rooms)*
All continental breakfasts
All lunches
5 dinners
Mask, fins, snorkel hire on Fitzroy Island and reef trip
Stinger suit hire during the wet season
101 Marine Animals of the Great Barrier Reef field guide for each student
Small World Journeys reusable water bottle and cloth shopping bag
National Park and Marine Park taxes and levies
Coral adoption through Reef Restoration Foundation with updates on the progress of the coral
*Two teacher rooms (private twin or triple share rooms) are included in the trip price for groups of 15 students or more. For trips with low numbers (10-14), one teacher room is included. A supplement of $798 AUD is charged if an additional private room is required for the trip. If teachers are happy to share a room, no additional costs are incurred.
Small World Journeys reserves the right to change the order of activities for logistical reasons. Prices are valid for travel until 31 March, 2025.
Airfare to Cairns
Travel insurance (highly recommended)
Dinner Day 2 and 5
Personal expenses (phone, laundry, etc.)
Itinerary
Arrival: You arrive in Cairns and are warmly greeted by one of our staff at the airport and you are given an orientation about what to expect on your trip.
Accommodation: Your accommodation is at a comfortable hostel in the centre of Cairns' restaurant and shopping district, and only a few blocks from the waterfront. The hostel is committed to sustainability and even has their own herb garden for guests' use! A lush swimming pool and spa, and large common areas, the hostel also features free internet in common areas and air conditioning in each room.
Future of The Reef Talk: In the evening you attend a unique presentation on the future of the Great Barrier Reef.  Your marine biologist teaches you the facts about the state of the reef, dispelling myths about bleaching and climate change, and relays the good, the bad and the ugly about reef tourism. During this talk, you learn the four key threats to the reef and how scientists are trying "assisted evolution" by breeding corals that are resistant to bleaching under higher temperatures.  Perhaps most importantly, you gain ten tips on how you yourselves can help save the reef and continue campaigning when you return home.
Accommodation: Cairns Budget Accommodation
Meals Included: Lunch, Dinner
CAS outcomes: Activity
Environmental Service Project to Help the Great Barrier Reef: This service project involves working together to protect waterways, ocean and reef. By stencilling messages on drains, students contribute to raising awareness of urban stormwater pollution and its impact on the local marine environment. The colourful and creative designs are a pleasant way to remind the community that all rubbish drains to the ocean.
Mangrove Boardwalk: Your next stop is the Jack Barnes Bicentennial Mangrove Boardwalk, which is not open to the general public. This raised walkway takes you through this critical mangrove ecosystem which is the breeding ground for many important aquatic species.  Your guide teaches you about the interesting aspects of mangrove systems and their importance to the Great Barrier Reef.
Creek Cleanup: Next you visit one of the creeks that makes its way to the ocean via the mangrove ecosystems. Unfortunately household rubbish also often makes its way into these creeks and so today you will be grabbing gloves and garbage bags to do your bit to clean up the waterway.  You tally your "rubbish results" at the end and the team with the top results gets a prize.
Accommodation: Cairns Budget Accommodation
Included Meals: Breakfast, Lunch
CAS outcomes: Activity, Service
Ferry Ride: This morning you ferry to the pristine Fitzroy Island. Here a fringing coral reef surrounds the island providing a sheltered home for a variety of fish and coral species.
Guided Snorkelling: With full use of snorkel gear for the day, you can walk right into the water to explore the magnificent reef system that surrounds the island. Your marine naturalist leads you to underwater examples of biodiversity as well as examples of the reef's most interesting features.  Topics you discuss can include, but are not limited to:  coral biology, fish populations and behaviour, endangered species, coral predators and threats to the reef, human impacts on the reef and climate change.
Raft Building: Next you use your intellect and creativity in a raft-building exercise. Using only tyres, ropes and some plastic containers, you must work together to produce a floating raft for your team, and then test its strength in the water.
CoralWatch Data Collection:  In the afternoon with your marine naturalist you engage in an activity that addresses concerns over climate change and coral bleaching. During this exercise you find out more about how and why coral bleaches.  You learn how to identify different kinds of coral, match its colours to a waterproof chart, and then record what you observe in teams of two.  The data then goes back to the University of Queensland's Coral Watch scientists, where they analyse the results over time and look for any long term trends. Your results also go into a database to track bleaching around the world, and your group receives a graph of your results.
Reef Restoration Project Overview: Reef Restoration Foundation is a not for profit social enterprise that is establishing offshore nurseries at Fitzroy Island. The project aim is to accelerate the recovery of damaged reefs and strengthen resilience to future bleaching events. The process mimics nature and allows damaged reefs to re-open faster. Today you are given an overview of how the project has been established at the island and the success story so far. Small World Journeys has sponsored one of the 'coral trees' that is a part of the coral nursery and is proud to be involved with this first of breakthrough solution within Australia.
Turtle Rehabilitation Centre: You also visit the island's Turtle Rehabilitation Centre where a collection of volunteers help save sick and injured sea turtles by looking after them until they are ready to be released back into the ocean.
Microplastics Service Project:  Following your visit to the turtle rehab centre, you create beach quadrats, to uncover microplastics that have washed ashore.  Using sieves you separate out microplastics along with other rubbish that potentially injures or sickens the turtles.  This cleanup helps leave the reef better than when you arrived, contributing to its sustainability.
Accommodation: Cairns Budget Accommodation
Included Meals: Breakfast, Lunch, Dinner
CAS outcomes: Creativity, Activity
Boat Ride to Reef: Your day begins with an air-conditioned catamaran ride to the outer Great Barrier Reef, a UNESCO World-Heritage site and one of the most biodiverse spots on the planet.  Your marine biologist presents what you are likely to see at the reef and introduces the Eye on the Reef program, which involves instruction on how to complete the Rapid Monitoring Survey.
Snorkelling and Data Collection: Upon arrival, you dock at a floating pontoon, and an underwater universe greets you. During a guided snorkel tour with your marine biologist, you can expect to see a rainbow of hard and soft corals, turtles, and a variety of fish species including butterfly fish, giant Maori Wrasse, parrot fish, and the ever-popular clown fish, also known as "Nemo".
Data Collection & Service: Next you receive in-water training on how to conduct the Great Barrier Reef Marine Park Authority's Rapid Monitoring Survey. Your marine guide will point out key features of the reef ecosystem, answer any questions, and conduct a practice survey with group. Then during a timed snorkel session, you record your underwater findings.  Your guide and waterproof slates help you identify a host of marine life and calculate benthic zone coverage. Most importantly, you look for signs of coral bleaching and coral predators which greatly affect the health of the reef.  Your data is then collected and contributes to the central reporting system used by the Great Barrier Reef Marine Park Authority (GBRMPA) to manage the long term sustainability of this UNESCO World Heritage area.
Other Activities: Semi-submarine and glass bottom boat tours, underwater observatory, and marine life touch tank are all available for you to enjoy. The double-storey pontoon also has something that no one else does….. a long and fun slide that finishes in the waters of the reef. Lunch today is a tropical buffet served on the boat.
Each student receives a certificate of participation at the end of the day.
Field Guide & Sightings App: 101 Animals of The Great Barrier Reef, written by Dr. Martin Cohen, helps you to better understand the underwater world and is yours to keep.  Before the trip, we'll also give you information about downloading an app with which you can log in sightings of reef fauna and flora and your data is then sent to the Great Barrier Reef Marine Park Authority (GBRMPA)
Accommodation: Cairns Budget Accommodation
Meals Included: Breakfast, Lunch and Dinner
CAS outcomes: Activity, Service
Save Endangered Species by Planting Native Trees: Toting your shovels and gloves, this morning you give back to the community by planting native trees. On this service project, you help to protect a buffer zone to a World Heritage area. You plant native trees to moderate temperature and humidity and to create niches for other plants and animals. By working with seedlings, digging, planting, and watering, you get to meet some local volunteers, help the environment and contribute to the community.
Skyrail Rainforest Cableway: This afternoon you experience Cairns premier eco-attraction and winner of numerous ecotourism awards – the Skyrail. Your guide takes you to this unique rainforest cableway for a fantastic journey over Australia's World Heritage listed tropical rainforest canopy and deep into the forest. Spanning 7.5 kilometres over Barron Gorge National Park, the Skyrail experience includes a scenic cableway ride and stops at two rainforest mid-stations.
Kuranda Mountain Village: At the end of the Skyrail lies the mountain village of Kuranda.  Have lunch together before you stroll around the marketplace for local arts and crafts, and sample some local fare.  Options in Kuranda Village include Koala Gardens*, The Butterfly Sanctuary*, and Birdworld*  (*entrance is extra cost).
Optional Evening Activity – Documentary Film: Documentary films can inspire discussion and action, in addition to complementing the content of your trip. Tonight you have a choice to view one of several optional documentary films that relate to the environment (no extra cost).
Accommodation: Cairns Budget Accommodation
Meals Included: Breakfast, Lunch
CAS outcomes: Activity
Aboriginal Guided Rainforest Walk: Today you discover the Daintree Rainforest at Mossman Gorge, an area important to the Kuku Yalanji. Beginning with a traditional smoking ceremony, you wander rainforest paths, discovering with your guide how these Aboriginal people found their way through dense rainforest, made shelter and learned which native plants were tasty to eat. As your guide shares his stories, you learn how the seasons dictated life, what falls under men's and women's "business", how to make fire in the rainforest and how to make fish very easy to catch. While on the walk, you can go for a swim in the sparkling clear water among the boulders, and perhaps paint your faces with traditional ochre rock paint. Your walk finishes with some billy-tea and fresh-made damper with native honey.
Indigenous Art Project:  At an art gallery artist-in-residence Binna teaches you how to re-create the dot paintings that are a typical aboriginal style and symbolic of Australian art. He explains the meaning behind his paintings and what this art means to his people. You will be able to take your boomerang home with you – a perfect souvenir for your time in Australia!
Daintree Rainforest & Beach Eco-Lodge: Later you enter the magical Daintree Rainforest – the oldest continuously growing rainforest on earth. Your Daintree lodge boasts an attractive swimming pool, guest laundry, BBQ area, and a superb location in the rainforest.  Students sleep in dorm-style cabins with ensuites and air conditioning, and the sounds of the jungle surround you.
Accommodation: Daintree Rainforest Cabins
Meals Included: Breakfast, Lunch, Dinner
CAS outcomes: Creativity, Activity
Environmental Debate: After a sleep in and relaxed morning, you get to participate in a debate which focuses on issues of development and effects on biodiversity. Students are given background information and a summary of the Environmental Impact Statement (EIS) about a major resort development proposed for Cairns and then given different roles to play of community members.  You then argue for or against the building of the resort. This requires evaluating projected economic, social and environmental impacts as well as proposed sustainability efforts. It is a fun way for you to get involved with all sides of an environmental debate with a real-life example that has gained significant national media attention.
JCU Canopy Crane: Next on the agenda is to check out the canopy crane at The James Cook University Daintree research station. After a safety orientation and a discussion about the significance of this rainforest by an on-site expert, you climb into a suspended gondola with the crane operator. The crane then ascends over the rainforest canopy, and can swing 360 degrees, surveying the incredible biodiversity that has earned the Daintree UNESCO World Heritage status. (Please note students must be at least 16 years old to participate.)
Service Project: Whilst not in the crane, the group participates in an important service project at the research station. Hundreds of trees have been planted for re-growth on site, and students are taught how to do condition assessments of the trees as biologists and botanists do in the field. Students learn about pioneer species, herbivory, and how to use a clinometer and DBH tapes to measure tree growth. The results of the condition assessments are then contributed to the ongoing research on the success of "pioneer species" used by JCU staff.
Beach Party: On your way back to Cairns, you head to the beach for music, games and a real Aussie BBQ dinner. This is a fun way to end your time in Cairns.
Accommodation: Cairns Budget Accommodation
Meals Included: Breakfast, Lunch, Dinner
CAS outcomes: Activity, Service
After breakfast this morning you have free time for last-minute shopping or swimming at the lagoon.  If you leave later in the day, you can choose one of the following options:
OPTIONAL Urban Challenge: If you have an afternoon flight, you can choose to spend the morning souvenir shopping, swimming at the lagoon or participating in Small World Journeys' Urban Challenge (no extra cost)!  The Urban Challenge is a fun team-building exercise that allows students to learn more about the history, nature, art and culture of Cairns.  Small group teams compete against time in this treasure hunt-type activity in Cairns central business district.  This is a popular activity for students and the winning team gets a prize! (on request, no extra cost)
OR
OPTIONAL Service Project: Alternatively, you can participate in a service project for the homeless by making special bags for a local charity using upcycled materials (which helps them save money!) You then put it the bags food and hygiene items most needed by those living on the street.  Rosies Friends on The Street is a not-for-profit organisation that will then distribute the packs you make.  In addition, a representative from Rosies will speak to you about how members of the Cairns community become homeless, and how your gift will help. No worries if you aren't the best at arts and crafts – the bags are easy to make, and you'll feel good doing it too. (on request, no extra cost)
Then you are transferred to the Cairns airport for your flight home.
Meals Included: Breakfast
CAS outcomes: Creativity, Activity
"I enjoyed the bush walk with Roy and the elder from Cairns. I learned about keeping the environment clean to better our land and future. [Guides] were wonderful."
– Marissa Donation, student, Newman Senior High School, Newman WA (August '19)
How Your Trip Makes The World A Better Place
We're not talking rainbows and unicorns. We're talking about how we have put significant thought into how to make our student tours as safe as they possibly can be while still being fun; encouraging students to learn about and contribute to the community they are travelling in; and teaching them what "sustainability" really means.
Sustainability
Although we wear bras and brush our teeth, you could say we are a team of hippy tree-huggers. This is why we run our office on renewable energy, voluntarily offsetting our carbon emissions, and fulfilling our policy to give at least 5% of our annual net profits to local environmental and community organisations and charities. Here's what else we are doing:
Community
SUPPORTING OUR INDIGENOUS COMMUNITY: It is our policy to include a talk or an activity with an Aboriginal person on every trip we offer. By taking this trip, you are supporting grassroots indigenous tourism ventures and encouraging Aboriginal pride in culture. We are proud to say that in the financial year of 2018-19, we gave over $43,000 in business to Aboriginal-owned ventures.
Safety
SUPERB SAFETY RECORD: We've had thousands of students travel with us, and our safety record is excellent. Ask us for teacher references specifically regarding safety.
We do custom trips!

Still haven't found exactly what you are looking for? All our tours are fully customisable and can be catered to suit your time-frame, student interests and budget. A geography excursion to the Great Barrier Reef? A biology excursion to the Daintree Rainforest? An Aboriginal culture excursion? Our educational trips in Queensland and New South Wales are hand-crafted for those who cannot find exactly what they want from the inflexible set itineraries of large tour operators.

If you are looking for a science trip, ecology trip, Aboriginal culture, or just a sample of the best of Australia – we can help.