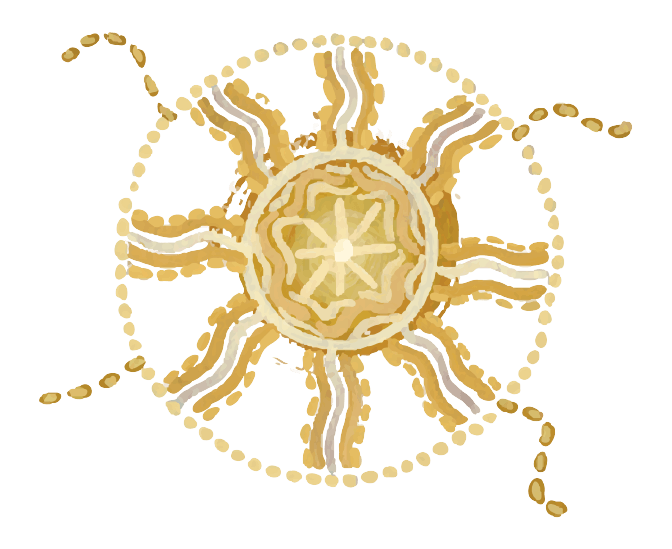 International Student Tropical Adventure
Foreign students studying in Australia – here is your holiday!  This fully supervised tour introduces you to the tropical rainforest and The Great Barrier Reef.   Coming alone?  No worries! This is a perfect way to meet other international exchange students.  You swim under waterfalls, meet the locals at an outback cattle station, learn about Aboriginal culture and hold a koala – great for photos. You get to snorkel the outer Great Barrier Reef and stay in the rainforest but on the beach where there is a nightly campfire!  This student trip is an absolute must for students who want to experience Australia's best highlights.
Location
Cairns, Queensland, Australia
When
Three times a year during school holidays; next trip will be 2022
Size
Minimum 12 participants
Price
$1698 AUD per person (including GST) for fully supervised trip

Details
Make friends with other international exchange students who are studying in Australia!
Stay on an outback cattle station – learn to crack a whip, milk the cows and more
Whitewater raft a tropical river
Feed kangaroos, meet crocodiles and cuddle a koala
Plunge down a natural waterslide and swim under waterfalls
Learn to throw spears and boomerangs with Aboriginal people
Snorkel at The Great Barrier Reef
Visit the enchanting Daintree Rainforest
Enjoy night activities
No long bus rides!
All activities as described in the itinerary
Cairns airport transfers
Transportation to activities
Small World Journeys guides Days 1-6 – totally supervised tour
3 nights at Cairns hotel (2 or 4 share rooms)*
1 night outback cattle station (basic single gender dorm-style rooms)*
1 night Daintree Rainforest cabins (4-share dorm-style rooms)*
All continental breakfasts
All lunches
3 dinners
Snacks
Mask, fins, wet/lycra suit, and snorkel hire for Great Barrier Reef trip
101 Animals of the Great Barrier Reef field guide for each student
Small World Journeys reusable water bottle and cloth shopping bag
National Park and Marine Park taxes and levies
Airfare to Cairns
Dinner on arrival day and on Day 3
Personal expenses (phone, laundry, etc.)
Travel insurance (highly recommended)
Professional photo with a koala, snake or crocodile ($28 AUD)
Itinerary
Meeting at Airport: Welcome to the tropics! You arrive in Cairns in the late afternoon or evening and are warmly greeted by your guides at the airport. You are then transferred to your accommodation for introductions and get-to-know-you activities. (Plan to arrive between 1 pm-4 pm)
Accommodation: Your hotel won Trip Advisor's Traveler's Choice Award for 2012, and continues to rank as one of Cairns' best rated hotels. You will enjoy the complimentary WiFi in your room, while all rooms have ensuites and air-conditioning, flat screen TVs with Austar and tea & coffee making facilities. The hotel also has guest laundry, a tropical pool and spa. It is also easy walking distance to shops and restaurants, and two blocks from the Esplanade and waterfront.
Bowling: You also get to know one another further with a fun 10-pin bowling activity tonight after dinner.
Accommodation: Cairns Hotel
Today you enter Wooroonooran National Park—a diverse part of the UNESCO Wet Tropics World Heritage Area which hosts some of the oldest continually surviving rainforest in the world.
Josephine Falls: One of the most picturesque places in the entire Wet Tropics! You take an easy walk through the jungle, listening for the call of the king parrot and the bowerbird and emerge at Josephine Falls, where Josephine Creek plunges down a gorgeous set of cascades. Below the falls, boulders surround a fun swimming hole and a natural water slide down a smooth sloping rock face.
Millaa Millaa Falls: Millaa Millaa (meaning "plenty of water" in the local Aboriginal language) is the icon of tropical north Queensland and one of the most photographed natural sites in the region. The waterfall flows over pure basalt rock thousands of years old in a dramatic burst. There is a fantastic swimming hole at the base of the falls, and you can climb on the peculiar columnar basalt for a unique perspective of the falls from behind.
Outback Cattle Station and Wildlife: As you cross the Great Dividing Range, you enter outback country, where the dirt turns red and gum trees prevail. Here you are welcome guests at a traditional working cattle station and homestead, opened to your group. On arrival, you hop in the hay truck to trace a route through the station – much of which has been set aside for as a sanctuary for wildlife – and look for the crocodiles and kangaroos that roam the property.
Aussie BBQ and Stargazing: After a classic Aussie steak "barbie", you have a fire under starry outback skies. From this remote outback station, views of the southern hemisphere stars are phenomenal. You'll learn how to find southern constellations—including the Southern Cross—most of which cannot be seen at all from the northern hemisphere. Students sleep in single-gender dorm-style bunk houses with shared bathrooms.
Meals Included: Breakfast, Lunch and Dinner
Accommodation: Outback cattle station
Farm Activities: This morning you get a sample of true outback life on a cattle station, and what this robust rural family does to survive flooding, and drought. You can channel your inner cowboy by learning to crack a whip, and have a try at milking a cow. On the homestead, old trinkets, furniture and memorabilia that you can touch also take you back to the age of the early Australian pioneers.
Rafting the Barron River:  Once you return to Cairns, in the afternoon you travel to your put-in at Barron Gorge National Park. The Barron River ranks high with rafting enthusiasts around the globe for its stunning course through national parklands, Class III rapids, and its reliable year-round flows.  First timers and experienced rafters alike are spoiled by the Barron's fun paddling and gorgeous pristine wilderness.
At the river you are fitted with a life jacket and helmet and after a safety briefing you are on the water. In 6-person rafts, you paddle through UNESCO World Heritage rainforest and below waterfalls that tumble from the walls of the gorge.  Rousing rapids with evocative names like Cheese Churn, Rooster Tail and Hells Gate punctuate your route as you paddle the spectacular canyon.  This rafting trip is a highlight for most visitors to Cairns!
Cairns Night Markets: The nearby Night Markets opens at dusk, where you can find opals, pearls, silver, clothing, massage oils, t-shirts, arts, crafts, Australian food products, toys, and plenty of souvenirs and gifts. Tonight is your choice for dinner.
Meals Included: Breakfast, Lunch
Accommodation: Cairns Hotel
Crocodile Farm: This morning you meet crocodiles in their natural habitat as well as a crocodile farm at Hartley's.  This multi-award winning eco adventure attraction is the best place to see crocodiles in Australia.  You learn why saltwater crocodiles were almost hunted to extinction, and their importance in ecosystems today.  Lagoon boat rides enable safe, guaranteed viewing of giant saltwater crocodiles in a natural setting.  Hartley's is famous for its crocodile feeding, snake and wildlife presentations. In the Gondwana Gateway you also meet animals of far north Queensland, like monitors, snakes, emus and the giant endangered cassowary.
Photo with a Koala: For those of you who have always wanted one – you get a chance to take a photo with a koala!  Holding a koala is not possible in New South Wales, so take this opportunity to get a professional photo taken!  (extra cost)
Daintree Rainforest/Beach Eco-Lodge: Later you enter the magical Daintree Rainforest – the oldest continuously growing rainforest on earth. Your Daintree lodge boasts an attractive swimming pool, guest laundry, BBQ area, and a superb location in the rainforest.  Students sleep in dorm-style cabins with ensuites and air conditioning, and the sounds of the jungle surround you.
Meals Included: Breakfast, Lunch and Dinner
Accommodation: Daintree Rainforest cabins
Boat Ride to Reef: Your day begins with an air-conditioned catamaran ride to the outer Great Barrier Reef, a UNESCO World-Heritage site and one of the most biodiverse spots on the planet.  On the way, you enjoy a reef presentation by a marine naturalist to help you understand the marine species you will find at the reef.
Snorkelling: Snorkelling can be done right off the back of the boat.  For snorkelers, giant clams, angel, butterfly and parrot fish, turtles, sea stars and corals of a thousand hues are all within reach.  Among the 1,800 species of fish and 450 species of coral, you can expect to see Wally the giant wrasse, fan corals, sea cucumbers and just about the entire cast of "Finding Nemo".   You also may see beauties such as luminescent parrot fish, the chocolate-dipped damsel, the Picasso triggerfish and several species of turtles
Fish and Coral Souvenir Field Guide:  A field guide for the creatures at The Great Barrier Reef is included in your trip so that you better understand the creatures you're looking at (and the book makes a great souvenir!)
In the late afternoon, you head back south and return to Cairns.
Farewell Dinner and Laser Tag: Tonight you have a farewell dinner followed by some fun games of Laser tag. You split into colour teams and inside a purpose-built labyrinth of walls, forts, ramps and caves, you compete for your team to score the most points.  This is a perfect way to finish off your trip with newly made friends.
Meals Included: Breakfast, Lunch and Dinner
Accommodation: Cairns Hotel
Aboriginal Culture Park: Today before you say goodbye to Cairns, you visit a unique Aboriginal culture park that showcases aboriginal rituals, dance and traditional arts. You witness the telling of creation stories and Dreamtime legends, learn about medicinal properties of "bush tucker" (food), watch (or participate!) in a dance performance, and learn to throw spears and boomerangs and how to play the didgeridoo. Indigenous people also paint your faces with designs if you wish. For students wanting to personally interact with Aboriginal people, this is an ideal cross-cultural experience for international students.
Eventually, all good things must come to an end. You are transferred to the Cairns airport for your flight back to your host family.  (BOOK FLIGHT FOR ANY TIME AFTER 1 pm)
Meals Included: Breakfast
"I loved the snorkelling in the Great Barrier Reef, rafting, going to the farm. To be honest, I loved the activities and wish the trip was 2 or 3 days longer!! And the guides were really nice."
– Sofie Skumsnes, International Student on the Tropical Adventure (September '19)
How Your Trip Makes The World A Better Place
We're not talking rainbows and unicorns. We're talking about how we have put significant thought into how to make our student tours as safe as they possibly can be while still being fun; encouraging students to learn about and contribute to the community they are travelling in; and teaching them what "sustainability" really means.
Sustainability
Although we wear bras and brush our teeth, you could say we are a team of hippy tree-huggers. This is why we run our office on renewable energy, voluntarily offsetting our carbon emissions, and fulfilling our policy to give at least 5% of our annual net profits to local environmental and community organisations and charities. Here's what else we are doing:
Community
SUPPORTING OUR INDIGENOUS COMMUNITY: It is our policy to include a talk or an activity with an Aboriginal person on every trip we offer. By taking this trip, you are supporting grassroots indigenous tourism ventures and encouraging Aboriginal pride in culture. We are proud to say that in the financial year of 2018-19, we gave over $43,000 in business to Aboriginal-owned ventures.
Safety
SUPERB SAFETY RECORD: We've had thousands of students travel with us, and our safety record is excellent. Ask us for teacher references specifically regarding safety.
We do custom trips!

Still haven't found exactly what you are looking for? All our tours are fully customisable and can be catered to suit your time-frame, student interests and budget. A geography excursion to the Great Barrier Reef? A biology excursion to the Daintree Rainforest? An Aboriginal culture excursion? Our educational trips in Queensland and New South Wales are hand-crafted for those who cannot find exactly what they want from the inflexible set itineraries of large tour operators.

If you are looking for a science trip, ecology trip, Aboriginal culture, or just a sample of the best of Australia – we can help.