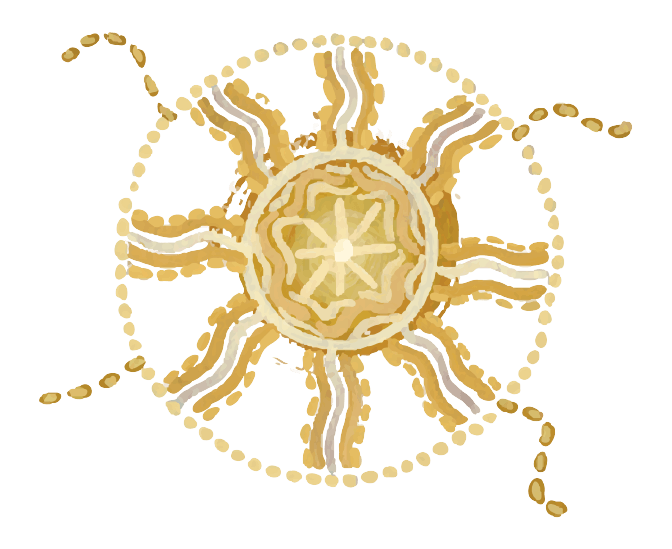 Leadership Camp for Cairns Teens
Our Leadership Weekend inspires young people to be open, insightful and bold.  During this jam-packed weekend, you learn how to increase your resilience, your emotional intelligence and your confidence. You also learn how to wield leadership skills in your life, how to maximise your potential for success, and how to use vulnerability to create closeness. Through the sharing of stories, role playing, group initiatives and intense discussion, we create not only an atmosphere of trust and integrity, but one of excitement and empowerment.  Our goal is to help you over your hurdles and return home with new tools and life skills, ready to embrace your future.  For students ages 13-17.
Instructors are Laurie Pritchard and Dan Hannagan. Laurie and Dan are both educators, business owners and community leaders who have a proven record of teaching and empowering young people.
BOOKINGS CLOSED FOR JANUARY CAMP

Location
Atherton Tablelands Retreat
When
15-17 Jan 2021 | 12-14 March 2021
Size
Minimum 10 participants
Price
$325 per person (including GST)
For students aged 13-17
Details
Understand Qualities of a Leader and How to Be One
Identify the Myths About Confidence & How to Get it For Real
Learn the 10 Do's and 10 Don'ts of Interviewing
Discover How to Get Your Parents to Let You Do What You Want
Money: Learn How to Wisely Make It, Save It and Spend It
Practice Interviewing & Learn What Your Personal Challenges Are
Learn How to Receive Constructive Feedback
Participate in Activities and Games with Like-Minded Peers
Workshops and Activities
Bus transfer from Cairns CBD to the Tablelands and Return
Supervision and Instruction by Laurie Pritchard and Dan Hannagan
2 nights Tablelands cabins (single gender dorm-style rooms)*
2 breakfasts
2 lunches
2 dinners
Snacks
Small World Journeys reusable BPA-free water bottle
SIGN UP BY 1 JANUARY 2021



Dinner on Sunday night (options available)
Personal expenses (phone, laundry, etc.)
Overnight bag
2 changes of clothes
Jumper for cool evenings
Swimmers
Towel
Toiletries (shampoo, toothbrush, etc.)
Notebook
Money for dinner on last night
IF YOU ARE A  STUDENT TRAVELLING ON THE LEADERSHIP CAMP:

Please read all of the terms and conditions on this page to decide if you want to participate. Please note that before we can accept your booking it is a mandatory requirement that you accept these terms and conditions.
Then we will need from you & your PARENTS no later than 14 days before the trip start:
1) BOOKING FORM (accessed from the navigation bar on this website)
2) SIGNED RELEASE, DISCHARGE AND INDEMNITY FORMS (also accessed on our website) parents must read and e-sign before any money is paid. 
3) PAYMENT OF $50 DEPOSIT.  This amount comes off the total balance due. Until this deposit is received, your place on the trip is not confirmed. We advise you not to make any travel plans until you have received our confirmation.
4) Once the trip is confirmed at 14 days prior to the trip, you then PAY THE BALANCE DUE.
If you are the  parent/guardian of a minor student, you will need to e-sign the Release, Discharge and Indemnity Form BEFORE remitting any payment to Small World Journeys. You are agreeing to the terms and conditions of this agreement and that it is a legally binding agreement between Small World Journeys and you.
If you are a participant 18 years old or over, you understand that you are entering into this agreement electronically and that by clicking "Submit Form", you are agreeing to the terms and conditions of this agreement and that it is a legally binding agreement between Small World Journeys and you. You must agree to these terms and conditions BEFORE remitting any payment to Small World Journeys.
PAYMENT
At time of reservation…………………….$50 AUD deposit due (If you cancel before 14 days before the trip, this deposit is refunded.  Within 14 days of the trip, the deposit is non-refundable)
14 days prior to departure………………Balance is due
If your balance payment is not received when due, Small World Journeys reserves the right to consider the reservation cancelled and you will be forfeiting your deposit.
For payment, we accept direct deposits, MasterCard and Visa
CANCELLATIONS FOR STUDENTS ON LEADERSHIP CAMP

IF YOU CANCEL
Accidents happen; emergencies occur. For this reason we strongly recommend travel insurance. Travel insurance will protect you should an emergency happen that prevents you from participating on your Small World Journeys camp.
If it is necessary for you to cancel your place on the camp, you must notify us in writing by email or letter immediately. If we are unable to find a suitable alternative trip or trip date, we will refund you the cost of your trip less the following, per person charges:
14 days or more prior to departure………………………………..full refund of $50 deposit
13-7 days prior to departure…………………..…………….…………refund of camp fees less $50 deposit retained
6 days or less prior to departure…………………..………………..no refund
Your refund will be calculated on the day we receive your written cancellation.
ITINERARIES & CHANGES
We will take every measure to ensure the accuracy of the website, promotional literature, itineraries and prices, but conditions can change and errors can occur. Circumstances beyond our control may also necessitate changes to our itineraries. In this case, participants should refer to the tour itinerary included in the pre-departure email with the updates. Changing conditions in the field may also necessitate itinerary modifications after the trip has departed.
COMPLAINTS
Small World Journeys takes guest satisfaction and feedback quite seriously. This is why we give every guest who travels with us an Evaluation Form so that he or she may give us honest feedback, and if applicable, lodge a formal complaint with Small World Journeys.
Before you enter the state of Queensland, and as a condition of booking, we ask you to read our Complaints Policy, found in our Terms & Conditions document. We will provide a copy of this Policy in your first language if requested.
Should you have any complaints about any aspect of Small World Journeys' operations or our suppliers, please inform us in writing. We will address your complaint in a prompt and professional manner within 5 working days of having received the complaint, and if appropriate, take remedial action.
You may contact us by email: info@smallworldjourneys.com.au or by post: PO Box 6267, Cairns, QLD 4870. If you are dissatisfied with the conduct of Small World Journeys, you may contact the Commissioner of the Office of Fair Trading on 131 304 or via email at www.fairtrading.qld.gov.au/complaint-general.htm.
At no point will this dispute resolution process affect you from exercising your rights to other legal remedies.
INSURANCE
We strongly recommend you purchase insurance coverage to protect you in the event of trip cancellation, protection to baggage, possessions and valuables and to cover against personal accident.  Travel insurance should cover you if you become sick or injured before your camp, thus preventing you from travel.
For more information on travel insurance, please contact our travel agent Sandy Siriani at MTA Travel or by email: ssirianni@mtatravel.com.au
We will not be responsible for any loss, damage, or theft of your baggage, possessions or valuables under any circumstances.
RESPONSIBILITY OF THE CLIENT
You are responsible for:
Choosing a trip/camp appropriate to your physical abilities and interests. Guests are responsible for being in sufficiently good health to participate on their trip and may be required to obtain a medical practitioner's clearance. Once a trip has been confirmed medical circumstances will not be considered as exceptions to our cancellation policy. Small World Journeys takes no responsibility regarding medical advice, medications or vaccinations that you or your doctor feel is necessary for your safe participation. All journeys are undertaken at your own risk and we reserve the right to refuse your participation in a particular activity or a complete journey if we believe it is for your own safety and the safety of other participants.
Providing Small World Journeys with correct information regarding your personal details. This includes name, address, email, and dietary/medical conditions. We will not be responsible for losses incurred due to incorrect, incomplete or inaccurate information.
Providing Small World Journeys with a signed Release, Discharge and Indemnity Waiver prior to trip departure (You will not be permitted to join a trip without this information on file)
Studying the pre-departure information sent to you, and arriving at the trip start with the recommended clothing and gear as specified on the Packing List.
Respecting the laws and customs of Australia.
Following the instructors' directions in accordance with environmental guidelines and regulations. This includes abiding by Leave No Trace Environmental Ethics as instructed by the trip leader.
Respecting the rights and privacy of other trip members. Any cause of danger, distress or annoyance to the group will be acted upon. You may be asked to leave the camp if the instructor feels that your continuing participation may prove detrimental to yourself or to the safety or well-being of other guests. Any expenses incurred from removal from a tour will be your responsibility.
RESPONSIBILITY OF SMALL WORLD JOURNEYS
LIMIT OF LIABILITY
Small World Journeys will take all reasonable steps expected of a tour operator to ensure your safety and well being.
Some days or activities listed on this website are operated by local suppliers contracted with Small World Journeys. We assume no liability or responsibility in connection with any injury, death, loss, accident, damage, cancellation, delay or inconvenience to person or property which may result through the acts of any company or person engaged in carrying out arrangements of the trip or resulting directly from the following: acts of God, detention, annoyance, terrorism, thefts, pilferage, force majeure, civil disturbances, government restrictions or regulations, strikes, delays and expenses arising from quarantine, failure of any means of conveyance to arrive or depart as scheduled, discrepancies or change in transit or hotel services beyond the control of Small World Journeys.
Extreme care is taken in the contracting of all services, however we cannot be responsible for the errors or omissions of the suppliers or services. In the unlikely event that a supplier fails to honour their contract with us, we reserve the right to alter, change or cancel such services which are outlined in our website and promotional material. If and when such a change occurs, we will attempt to substitute a comparable service. However, we will not be liable for any difference in the quality or enjoyment.
Small World Journeys reserves the right and trip participants agree to allow Small World Journeys to take photographic or film records of any of our trips and trip participants, and may use any such records for promotional and/or commercial purposes.You acknowledge that during the trip which you are choosing to participate in you are subjecting yourself to certain risks including, but not limited to: forces of nature, travel in remote areas and wilderness terrain, and transportation by coach. You recognise that such risks may be present at any time during the trip.
COVID-19 Safety Clause
The novel coronavirus, COVID-19, has been declared a worldwide pandemic by the World Health Organization. COVID-19 is extremely contagious and is believed to spread mainly from person-to-person contact. As a result, federal, state, and local governments and federal and state health agencies recommend social distancing.
Small World Journeys has put in  place preventative measures to reduce the spread of COVID-19; however, Small World Journeys cannot guarantee that you or your child(ren) will not become infected with COVID-19. Further, participating in a Small World Journeys tour could increase your risk and your families risk of contracting COVID-19.
By agreeing to these terms and conditions, I acknowledge the contagious nature of COVID-19 and voluntarily assume the risk that my child(ren) and I may be exposed to or infected by COVID-19 by participating in a Small World Journeys tour and that such exposure or infection may result in personal injury, illness, permanent disability, and death. I understand that the risk of becoming exposed to or infected by COVID-19 on a Small World Journeys tour may result from the actions, omissions, or negligence of myself and others, including, but not limited to, Small World Journeys' employees, volunteers, and program participants and their families.
Payment of your deposit represents your acceptance of the above terms and conditions.
Itinerary
Meet in Cairns: We meet at a central location in the Cairns CBD, and we immediately review the guidelines of the program, go through a safety talk, and then do some fun get-to-know-you activities.  We then hop in the bus and travel to the Atherton Tablelands.
Workshops: This evening we speak about confidentiality and peer support throughout the weekend, and what our personal goals are regarding leadership. After dinner we join in an activity about feedback and resilience.
Highlands Cabins: Later you settle into your dorm-style accommodation next to a gorgeous waterfall. Cabins with ensuite, hot showers and bunk beds are split by gender.
Accommodation: Mungalli Falls Outdoor Education Centre
Meals Included: Dinner
Your Instructors
Laurie Pritchard has dedicated the last 24 years to educating young people. Laurie has a Bachelor's Degree in mass communications, and her dedication to young people has inspired her to work as both as both an outdoor educator and classroom teacher. She has taught in the USA, China and Australia and has guided students through the jungles of Costa Rica to the depths of the Grand Canyon to the Highlands of Fiji. Laurie created Small World Journeys educational tours for young people in 2008, and continues to serve as its Managing Director. Laurie was the 2017 Cairns CBWC Small Businesswoman of the Year and the Institute of Managers & Leaders' (IML) Owner/Entrepreneur Regional Winner.  Her work with The Outward Bound School, Global Relationships Centre and Landmark Education provided a foundation in personal development, and she is committed to bringing out the best in young people.
Dan Hannagan is a trainer and educator who has spent the last 20 years honing his teaching skills in communication, performance psychology, leadership and health. Dan developed an aptitude for martial arts early in his life, which combined physical and mental endurance through skill, discipline and philosophy. After Dan became a certified personal trainer and strength coach, he soon recognised that in order for a person to be at their peak performance physically they also needed to shift their mental state and break through limiting beliefs. It was then Dan went on to become a trainer with the Robbins Research International, founded by Tony Robbins who has been named by Inc. magazine as "The Most Confident Man on Earth".  Dan now teaches both adults and young people about overcoming fear and focusing on what they want.  Dan previously owned and ran a landfill business during which he worked to transform how we deal with waste, and in doing so he has also served as a beacon of hope for the environment.  Dan is also the proud father of three boys.
Group Initiatives & Games:   Today welcomes a host of group initiatives and games designed to focus you not only on your leadership skills but being a supportive team player as well.
Workshops: Today's workshops cover a host of topics, from honing qualities of a leader to how to gain more confidence.  You also learn about money earning and saving techniques, how to negotiate for win/win outcomes, and how to get your parents to let you do what you want.  Workshops are a combination of introduction of concepts, group discussion and role plays.
Waterfall Visit: For a break and to get some more physical activity, we visit nearby Millaa Millaa falls.
Campfire & Leadership Discussion:  Later tonight after dinner you come together around the fire to discuss conquering fears, building confidence and taking on new challenges, and what obstacles you have met on your leadership path.  Your instructors will ask a few key questions for reflection so you can get the most out of this exercise.
Accommodation: Mungalli Falls Outdoor Education Centre
Meals Included: Breakfast, Lunch, Dinner
Workshops: Today's workshops focus on personal presentation and how to get interviews, 10 dos and don't in interviews and mistakes young people make, and how to put your best self forward.  You also learn about facing fears and creating a vision for yourself.  Workshops are a combination of introduction of concepts, group discussion and role plays.
Group Initiatives & Games:   Today through problem solving games facilitated by your instructors, you learn that being adaptable is an asset, that communication is key, and that the most outspoken person is not necessarily the best leader.  We wrap up the weekend with a closing ceremony, then depart with a dinner stop enroute in Innisfail.
Meals Included: Breakfast, Lunch
"Fantastic trip as always....the passion of the SWJ team — you guys love what you do! We have a long standing and much valued partnership."
– Peter Corkill, prinicpal of the John Monash Science School
How Your Trip Makes The World A Better Place
We're not talking rainbows and unicorns. We're talking about how we have put significant thought into how to make our student tours as safe as they possibly can be while still being fun; encouraging students to learn about and contribute to the community they are travelling in; and teaching them what "sustainability" really means.
Sustainability
Although we wear bras and brush our teeth, you could say we are a team of hippy tree-huggers. This is why we run our office on renewable energy, voluntarily offsetting our carbon emissions, and fulfilling our policy to give at least 5% of our annual net profits to local environmental and community organisations and charities. Here's what else we are doing:
Community
SUPPORTING OUR INDIGENOUS COMMUNITY: It is our policy to include a talk or an activity with an Aboriginal person on every trip we offer. By taking this trip, you are supporting grassroots indigenous tourism ventures and encouraging Aboriginal pride in culture. We are proud to say that in the financial year of 2018-19, we gave over $43,000 in business to Aboriginal-owned ventures.
Safety
SUPERB SAFETY RECORD: We've had thousands of students travel with us, and our safety record is excellent. Ask us for teacher references specifically regarding safety.
We do custom trips!

Still haven't found exactly what you are looking for? All our tours are fully customisable and can be catered to suit your time-frame, student interests and budget. A geography excursion to the Great Barrier Reef? A biology excursion to the Daintree Rainforest? An Aboriginal culture excursion? Our educational trips in Queensland and New South Wales are hand-crafted for those who cannot find exactly what they want from the inflexible set itineraries of large tour operators.

If you are looking for a science trip, ecology trip, Aboriginal culture, or just a sample of the best of Australia – we can help.