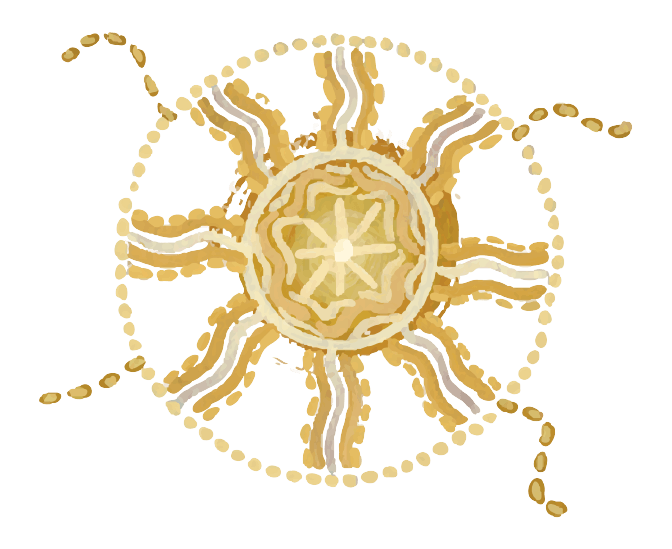 Marine Studies & Biology
The Great Barrier Reef provides a backdrop rich with opportunities for field-based discovery, and a pilgrimage to this UNESCO World-Heritage site is the dream of every student studying marine science. This educational excursion honours the attraction of the sea. Staying on a tropical island lets you roam the emerald rainforest and discover the wonderous abundance of marine life at the inner reef. A marine biologist introduces you to some of the planet's greatest biodiversity and presentations by, and interaction with our marine guides adds depth to your marine science studies.
Location
Cairns, Australia
Size
Minimum 10 paying participants
Price
$1138 per person (including GST)
for 15 or more students (Add $50 per person for peak time of 15 June – 15 July)
Price
$1169 per person (including GST)
for 10-14 students (Add $50 per person for peak time of 15 June – 15 July)
Details
Learn from a marine biologist with mini-lectures and hands-on assignments
Set up camp only steps from the water on a lush tropical island
Visit a turtle rehabilitation centre
Meet expert marine scientists at James Cook University
Plunge into a dazzling show of colour and life at the outer Great Barrier Reef
Contribute to ongoing efforts in reef health monitoring
Learn from an Indigenous local about managing resources OR participate in a mangrove workshop
OPTION: Participate in a community service project that helps the reef
Cairns airport transfers
Small World Journeys land guide Day 1
Marine guide(s) on Days 2-3
Additional educators, guides and boat crew
All activities and entrance fees as described in the itinerary
Transportation to activities
2 nights at Cairns 3-star hotel (2 or 3-share hotel rooms with ensuite)*
1 night island camping (toilets and cold showers available)
Tents, sleeping pads and sleeping bags
All continental breakfasts
All lunches
All dinners
Snacks (includes fresh fruit & share containers of chips, biscuits & crackers)
101 Animals of the Great Barrier Reef field guide for each student
Mask, fins, and snorkel hire on Fitzroy Island and outer reef trip
Pre-trip educational information
Marine Park taxes & levies
A reusable water bottle and cloth shopping bag
Coral adoption through Reef Restoration Foundation and updates on coral
*Two teacher rooms (private twin or triple share rooms) are included in the trip price for groups of 15 students or more. For trips with low numbers (10-14), one teacher room is included. A supplement of $123 AUD is charged if an additional private room is required for the trip. If teachers are happy to share a room, no additional costs are incurred.
Small World Journeys reserves the right to change the order of activities for logistical reasons. Prices are valid for travel until 31 March, 2025.
Airfare to Cairns
Travel insurance (highly recommended)
Personal expenses (phone, souvenirs, laundry, etc.)
Service Project for the Reef (done in conjunction with mangrove workshop)
Itinerary
Arrival in Cairns: On arrival you are met by a Small World Journeys staff member and given a brief orientation on what to expect and a safety talk. (Plan to arrive by noon today)
Marine Science Seminar: Next you head to James Cook University for a marine-focused seminar. JCU is Australia's highest-ranked university in environmental science and offers marine biology studies not found anywhere else.  Today you have the opportunity to engage with world leading researchers and equipment.
Marine Labs & Aquarium:  Popular with film crews, the marine labs at JCU boast one of the world's best sites for capturing marine creatures on camera.  Sophisticated equipment placed in the tanks allows for observing and filming animal behaviour up close. Additionally, JCU's unique circular tank allows for a simulated current and the careful study of jellyfish. You meet staff who are on the cutting edge of marine science research, learn how they "milk" fish for venom, and about the latest findings in the development of anti-venoms.
Dangerous Marine Creatures & Mangrove Biome: Here you meet unusual and deadly creatures such as sea horses, baby crocodiles, cone shells, the lethal chironex jellyfish, and the extremely rare lung fish, found in captivity only at JCU. The cast members of Finding Nemo live here too.  You also investigate a working model of a mangrove biome, an important tool for studying effects on water quality and salinity as well as climate change mitigation. Perhaps most importantly today, in a controlled environment you closely view elements of the underwater world with which you will be interacting over the next couple of days.
Expert Speaker:  Speakers about dangerous marine animals may include famous venomologist Dr. Jamie Seymour, whose recent discovery that vinegar is not the best treatment for jellyfish stings has turned science on its head or Richard Fitzpatrick – "the shark wrangler" – a marine biologist and Emmy Award-winning cinematographer with more than 50 films for the BBC, National Geographic and Discovery Channel.
Accommodation: Your accommodation is a historic hotel in the absolute center of Cairns restaurant and shopping district, and only a few blocks from the waterfront.  The hotel features an outdoor pool, guest laundry, and student rooms offer air conditioning, tv, tea and coffee making facilities, and ensuite bathroom.
Life in the Sea: After dinner with our marine naturalist, you are introduced to the different phyla in the sea and the diversity of life at the Great Barrier Reef – both big and small.  You learn what interrelationships exist between organisms in marine ecosystems, and some cool examples of species that have adapted to changes in their underwater environment.  You also review what changes the Reef, its biggest threats, what scientists are doing to help it and what you can do too.
Accommodation: Cairns 3-star hotel
Meals Included: Dinner
Travel to the Reef: This morning you are ferried to the pristine Fitzroy Island. A fringing coral reef surrounds the island, part of the Great Barrier Reef, providing a sheltered home for a variety of fish and coral species.
Tidal Charts and Currents: After an introduction to the island, you analyse tidal charts and the currents to determine the best area for snorkelling today. Then you review your equipment and the basics of snorkelling before getting acquainted with the marine life at the reef.
Snorkelling and Marine Life ID:  During this first snorkel, you can expect to see among other things giant clams, gentle turtles, spaghetti coral that waves in the current, lionfish, cuttlefish, colourful coral gardens and fluorescent parrotfish.  With your marine guide you identify plankton, nekton and benthos and then once out of the water discuss their roles as producers, consumers or decomposers.
Food Pyramids and Classifications: After a hearty lunch your marine guide helps you classify examples of ocean life discuss the differences between classification groups in terms of their structure and needs.
Reef Restoration Coral Project: Before your next snorkel, you discuss why the reef is at risk and what is being done about it using the work of Reef Restoration Foundation (RRF) as an example.  RRF's coral propagation gardens at Fitzroy Island—a first at the Great Barrier Reef!—are a superb example of resilience and adaptation.  You learn how the gardens have been established with resilient corals, and how the cutting/propagating process accelerates the recovery of damaged reefs.  You have an opportunity to view both a mini replica of a coral "tree" and the underwater coral garden volunteers are cultivating.
Camping at Water's Edge: Your campground is beautifully situated only steps from the water where you set up your tents.  There is a BBQ and covered pergola area for eating an ablutions block with toilets and cold showers.  There is also a small store and Foxy's Café which offers a games area and music.

Accommodation: Fitzroy Island Campground
Meals Included: Breakfast, Lunch and Dinner (dinner is student prepared with food provided)
Lighthouse Hike: This morning if you feel like a challenge with your guide you can walk a gorgeous but steep rainforest track that gives way to dry open forest and scenic vistas. At trail's end stands a historic lighthouse where views of the sparkling Coral Sea stretch to the horizon.
Snorkelling and Species Identification: Next you continue with your snorkeling adventures with your marine naturalist.  Using the waterproof coral reef creatures tiles help you identify what you are seeing in the water:  hard and soft corals, fish families, and invertebrates.
CoralWatch Data Collection:  You also collect primary data in an activity that addresses climate change and coral bleaching. During this exercise you find out more about how and why coral bleaches.  You learn how to identify different kinds of coral, match its pigments to a waterproof chart, and then record what you observe in teams of two. The data then goes back to the University of Queensland's Coral Watch scientists, where they analyse the results over time and look for any long term trends. Your results also go into a database to track bleaching around the world, and your group receives a graph of your results.
Water Quality Testing:  During your time on the island you discuss the physical and chemical properties of seawater and measure water quality using abiotic tests and a Secchi disk to measure turbidity. Small World Journeys collects these tallies from each group that visits Fitzroy Island so we can log this data, analyse the results over time, and look for any long term trends.
Turtle Rehabilitation Centre: During your visit you also visit the island's Turtle Rehabilitation Centre where a collection of volunteers help save sick and injured sea turtles by looking after them until they are ready to be released back into the ocean. You learn about their unique characteristics and about human impacts on their population.
Great Barrier Reef Field Guide: Included in your trip is your own field guide 101 Animals of The Great Barrier Reef written by our guide Dr. Martin Cohen to better understand the underwater world.
Optional Evening Activity – Documentary Film: Documentary films can inspire discussion and action, in addition to complementing the content of your trip. Tonight you have a choice to view one of several optional documentary films that relate to the environment (no extra cost).
Accommodation: Cairns 3-star hotel
Meals Included: Breakfast, Lunch and Dinner
Aboriginal Speaker:  This morning you learn from an Indigenous local – a speaker who shares with you his personal stories of living his whole life in this area. Topics can include traditional use of marine and terrestrial resources, the significance of totems, and what sustainability means from the perspective of an Indigenous resident.  This is a great way to get insight into the local Aboriginal way of life. (available only on weekdays)
– OR –
Mangrove Workshop:  Your guide teaches you about the interesting aspects of mangrove systems and their importance to the Great Barrier Reef. You walk along a critical mangrove ecosystem which is the breeding ground for many important aquatic species.  You learn how mangroves deal with a lot of salt in their diet, how they act as the baby nurseries of the Great Barrier Reef and why both humans and the reef rely on these complex systems.
Optional Mangrove Cleanup: Unfortunately household rubbish also often makes its way into these mangroves systems and as a community service option this morning you can do your bit to clean up the waterway and help the reef.  You tally your "rubbish results" at the end and the team with the top results gets a prize.

Meals Included:  Breakfast
"Authentic and engaging learning experiences with students. All activities were age appropriate with effective risk management. I was a big fan of the digital itinerary and the use of Google sheets to collate data. I loved the new [teacher] website and booking support documents. Elise [SWJ guide] is a legend! Our girls saw an inspiring woman in science – perfect role model! In the future we'll try for even more with James Cook University. Every year the JCU components are the students' favourite and most relevant to their studies. [Small World was chosen for its] professionalism, understanding of NSW syllabus and your excursion policies. Will return in 2020 if we can get a geography class in Year 11, otherwise it's 2021!"
–-John Wigan, deputy principal and geography teacher, Asquith Girls College, Sydney NSW (June '19)
How Your Trip Makes The World A Better Place
We're not talking rainbows and unicorns. We're talking about how we have put significant thought into how to make our student tours as safe as they possibly can be while still being fun; encouraging students to learn about and contribute to the community they are travelling in; and teaching them what "sustainability" really means.
Sustainability
Although we wear bras and brush our teeth, you could say we are a team of hippy tree-huggers. This is why we run our office on renewable energy, voluntarily offsetting our carbon emissions, and fulfilling our policy to give at least 5% of our annual net profits to local environmental and community organisations and charities. Here's what else we are doing:
Community
SUPPORTING OUR INDIGENOUS COMMUNITY: It is our policy to include a talk or an activity with an Aboriginal person on every trip we offer. By taking this trip, you are supporting grassroots indigenous tourism ventures and encouraging Aboriginal pride in culture. We are proud to say that in the financial year of 2018-19, we gave over $43,000 in business to Aboriginal-owned ventures.
Safety
SUPERB SAFETY RECORD: We've had thousands of students travel with us, and our safety record is excellent. Ask us for teacher references specifically regarding safety.
We do custom trips!

Still haven't found exactly what you are looking for? All our tours are fully customisable and can be catered to suit your time-frame, student interests and budget. A geography excursion to the Great Barrier Reef? A biology excursion to the Daintree Rainforest? An Aboriginal culture excursion? Our educational trips in Queensland and New South Wales are hand-crafted for those who cannot find exactly what they want from the inflexible set itineraries of large tour operators.

If you are looking for a science trip, ecology trip, Aboriginal culture, or just a sample of the best of Australia – we can help.