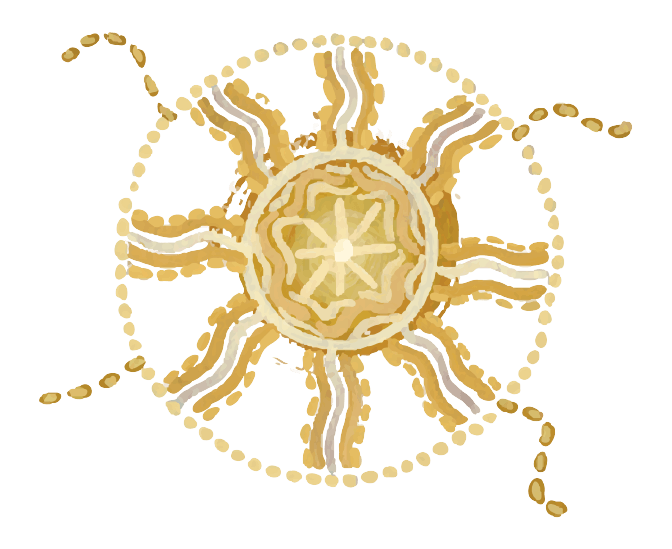 Outback, Reef & Rainforest
This educational adventure captures the scenic highlights of wild Australia: UNESCO World-Heritage rainforest, the rugged outback, and The Great Barrier Reef. Your naturalist guide will make your journey come alive, introducing you to peculiar wildlife, rough-and-tumble local characters, and the dazzling landscapes that make this area so special. Authentic interactions with Aboriginal people also allow you to witness how indigenous traditions are integrated into the modern world. You experience the best of the country's landscapes and people on this tour Down Under.
Location
Cairns, Australia
Size
Minimum 10 paying participants
Price
$1994 AUD per person (including GST)
for 15 or more students (Add $50 per person for peak time of 15 June – 15 July)
Price
$2045 AUD per person (including GST)
for 10-14 students (Add $50 per person for peak time of 15 June – 15 July)
Details
Crack a Whip and Milk the Cows on an Outback Cattle Station
Plunge Down a Natural Rainforest Waterslide and Swim Under Waterfalls
Learn About The Rainforest from an Indigenous Guide
Find Nemo at The Great Barrier Reef
Meet Massive Crocodiles, Feed Kangaroos and Cuddle a Koala
Learn How to Make Damper – Aussie "Bush Bread"
Visit a Turtle Rehabilitation Centre
Enjoy a Classic Aussie BBQ, Bonfire and Stargazing Under Outback Skies
Risk assessment
Cairns airport transfers
Small World Journeys guide Days 1-3 and 5-6
Small World Journeys marine naturalist Day 4
Specialty guides and educators
All activities and entrance fees as described in the itinerary
Transportation to activities
4 nights at Cairns budget accommodation (4 or 6 share dorm rooms)*
1 night outback cattle station (basic single gender dorm style cabins)
1 night Daintree Rainforest beach cabins (4 share dorm-style rooms)
All breakfasts
All lunches
All dinners
101 Animals of the Great Barrier Reef field guide for each student
Mask, fins, snorkel, wetsuit hire on the reef trip
Marine Park taxes and levies
5 metres square Daintree rainforest plot adopted in your group's name through Rainforest Rescue
Small World Journeys reusable water bottle and cloth shopping bag
Coral adoption through Reef Restoration Foundation with updates on the progress of the coral
* Two teacher rooms (private twin or triple share rooms) are included in the trip price for groups of 15 students or more. For trips with low numbers (10-14), one teacher room is included. A supplement of $415 AUD is charged if an additional private room is required for the trip.
If teachers are happy to share a room, no additional costs are incurred.
Small World Journeys reserves the right to change the order of activities for logistical reasons. Prices are valid for travel until 31 March, 2024.
Airfare to Cairns
Travel insurance (highly recommended)
Personal expenses (phone, laundry, etc.)
Photo with koala ($28 AUD)
Intro SCUBA diving ($70 AUD per dive)
IMPORTANT NOTE ABOUT SCUBA DIVING: In order to participate in SCUBA diving, you will be required to fill out a medical form which can be forwarded to you in advance. Some of the medical conditions that may disqualify you from diving are, but not limited to, the following: Diabetes, Asthma, Ear/Nose/Throat Conditions, Migraine Headaches, Previous Head Injuries, Epilepsy/Seizures/Convulsions, Pregnancy and/or Poor Physical Conditioning. We can forward you this medical form before the start of your trip.
Itinerary
Arrival: On arrival you are met by a Small World Journeys staff member and transferred to your accommodation.
Rainforest Waterfalls and Swimming Hole: As an introduction to the region, your guide takes you to a secluded freshwater swimming hole hidden in the tropical rainforest.  A series of small waterfalls flow into large pools surrounded by boulders, and rainforest trees hang over the water, keeping it cool and refreshing.
Damper Making Lesson: For those who are keen, your guide teaches you how to make damper, also known as "Aussie bush bread".  You learn how to create savoury bread the way the Aussies have been doing it for years.  A yummy treat!  
Accommodation: Your hotel is consistently rated "excellent" on Trip Advisor and continues to rank as one of Cairns best rated hotels. You will enjoy the complimentary WiFi in your room, while all rooms have ensuites and air-conditioning, flat screen TVs with Austar and tea & coffee making facilities. The hotel also has guest laundry, a tropical pool and spa. It is also easy walking distance to shops and restaurants, and two blocks from the Esplanade and waterfront.
Accommodation: Cairns 3-star hotel
Meals Included: Dinner
Curtain Fig Tree: This morning you head up the mountain range into the Cairns Highlands. Here the rich volcanic soils of the Cairns Highlands created a suitable environment for lush tropical rainforests, which in turn have attracted a host of mammal, reptile and bird life.   In the Highlands you pay tribute to a local high-profile resident – the massive curtain fig tree – and learn how these giants straight out of Lord of the Rings eerily "strangle" their hosts.
Millaa Millaa Falls: Millaa Millaa is the icon of tropical north Queensland and one of the most photographed natural sites in the region.  The waterfall flows over pure basalt rock thousands of years old in a dramatic burst.  There is a fantastic swimming hole at the base of the falls, and you can climb on the peculiar columnar basalt for a unique perspective of the falls from behind.
Outback Cattle Station: Next you cross into classic outback country, where dingoes and kangaroos roam freely. Here you are welcome guests at a traditional working cattle station and homestead, opened only to your group. You have a tour of the station and a classic Aussie BBQ, followed by a bonfire and stargazing.
Accommodation: Your simple dorm-style bunk houses are single-gender and have bunk beds, sleeping bags, and toilets & showers in an outside block.
Accommodation: Outback Cattle Station
Meals Included: Breakfast, Lunch and Dinner
Cattle Station Life: Cow Milking, Animal Feeding and Whip Cracking: This morning you get a sample of true outback life on a cattle station. you can feed the goats and chickens, learn how to milk the cows and crack a whip properly in true cowboy style. You visit the cattle yards to learn about musters and branding, and efforts made for humane animal treatment. You also take a walk back through time on the homestead to the age of the early Australian pioneers, and you can touch the old furniture, trinkets and memorabilia all well-preserved by the family.
Boomerang Throwing: Yes, they actually come back to you! Your guide teaches you the significance of the boomerang and how they were cleverly used for hunting. You learn proper throwing technique and what makes them return.
National Park: Later you enter Wooroonooran National Park—a diverse part of the UNESCO Wet Tropics World Heritage Area which hosts some of the oldest continually surviving rainforest in the world.
Josephine Falls: One of the most picturesque places in the entire Wet Tropics! You take an easy walk through the jungle, listening for the call of the king parrot and the bowerbird and emerge at Josephine Falls, where Josephine Creek plunges down a gorgeous set of cascades. Below the falls, boulders surround a fun swimming hole and a natural water slide down a smooth sloping rock face.
Future of the Reef Talk: In the evening back in Cairns you attend a unique presentation on the future of the Great Barrier Reef.  Your marine naturalist teaches you the facts about the state of the reef, dispelling myths about bleaching and climate change, and relays the good, the bad and the ugly about reef tourism. During this talk, you learn the four key threats to the reef and how scientists are trying "assisted evolution" by breeding corals that are resistant to bleaching under higher temperatures.  Perhaps most importantly, you gain ten tips on how you yourselves can help save the reef and continue campaigning when you return home.
Accommodation: Cairns 3-star hotel
Meals Included: Breakfast, Lunch and Dinner
Ferry Ride: This morning you are ferried to the pristine Fitzroy Island – a green gem in a turquoise sea.  A fringing coral reef surrounds the island, part of the inner Great Barrier Reef, providing a sheltered home for a variety of fish and coral species.
Snorkelling: With full use of snorkel gear for the day, you can walk right into the water to explore the magnificent reef system that surrounds the island.  Just offshore a kaleidoscope of marine life beckons to be discovered:  colourful corals, parrot and lionfish, turtles, cuttlefish, rays and giant clams.
Turtle Rehabilitation Centre: During your visit you also go to the island's Turtle Rehab Centre where volunteers help save sick and injured sea turtles by looking after them until they are ready to be released into the ocean.
Swimming and Marine Trampoline: At the end of the day, you may love to go for a swim, bounce on the giant marine trampoline, or try out a paddle board in the shallow Welcome Bay.
Field Guide: 101 Animals of The Great Barrier Reef, written by Dr. Martin Cohen, helps you to better understand the underwater world and is yours to keep.
Accommodation: Cairns 3-star hotel
Included: Breakfast, Lunch and Dinner
Rainforest Discovery with Indigenous Guide:  Today you discover the Daintree Rainforest at Mossman Gorge, an area important to the Kuku Yalanji. Beginning with a traditional smoking ceremony, you wander rainforest paths, discovering with your guide how these Aboriginal people found their way through dense rainforest, made shelter and learned which native plants were tasty to eat and those that served as weapons and medicine.   As your guide shares his stories, you learn how the seasons dictated life, what falls under men's and women's "business", how to make fire in the rainforest and how to make fish very easy to catch.   You then sample billy tea and wattle seed damper (bread) made on the fire topped with jam from rainforest berries.
Daintree Rainforest & Beach Eco-Lodge: Later you enter the main section of the magical Daintree Rainforest – the oldest continuously growing rainforest on earth.  Your Daintree lodge boasts an attractive swimming pool, guest laundry, BBQ area, and a superb location in the rainforest but directly on the beach.  As a recipient of a 2016 QLD Excellence in Tourism Award, and Trip Advisor's Certificate of Excellence 2015, the lodge also uses grey water for irrigation, locally-sourced food for its restaurant, and recycles 80% of its waste. Students sleep in dorm-style cabins with ensuite, and the sounds of the jungle surround you.
Accommodation: Daintree Rainforest Cabins
Meals Included: Breakfast, Lunch and Dinner
Cape Tribulation and Swimming Hole: After a night of immersion in the rainforest, you wake to birdcalls and the chatter of the jungle.  Nearby is a crystal-clear rainforest swimming hole used by locals and a perfect place to cool off.
Crocodile Farm & Wildlife Park: Meet crocodiles in their natural habitat as well as a crocodile farm today.  This multi-award winning eco adventure attraction is the best place to see crocodiles in Australia.  You learn why saltwater crocodiles were almost hunted to extinction, and their importance in ecosystems today.  Lagoon boat rides enable safe, guaranteed viewing of giant saltwater crocodiles in a natural setting.  Hartley's is famous for its crocodile feeding, snake and wildlife presentations. In the Gondwana Gateway you also meet animals of far north Queensland, like monitors, snakes and the giant endangered cassowary.
Optional Photo – You and a Koala! If you have always wanted to get a photo with a koala- here's your chance (extra cost).
Beach BBQ Party: In the afternoon, you head to the beach for music, games and a BBQ cookout.  This is a great way to end your week in Australia!
Accommodation: Cairns 3-star hotel
Meals Included: Breakfast, Lunch and Dinner
After breakfast this morning you have free time for last-minute shopping or souvenir purchases. If you leave later in the day, you can choose one of the following options:
Optional Urban Challenge: If you have an afternoon flight, you can choose to spend the morning souvenir shopping, swimming at the lagoon or participating in Small World Journeys' Urban Challenge! (no extra cost) The Urban Challenge is a fun team-building exercise that allows students to learn more about the history, nature, art and culture of Cairns.  Small group teams compete against time in this treasure hunt-type activity in Cairns central business district.  This is a popular activity for students and the winning team gets a prize! (on request, no extra cost)
OR
Optional Community Service Project: Alternatively, you can participate in a service project for the homeless by making special bags for a local charity using upcycled materials (which helps them save money!) You then put it the bags food and hygiene items most needed by those living on the street. Rosies Friends on The Street is a not-for-profit organisation that will then distribute the packs you make.  In addition, a representative from Rosies will speak to you about how members of the Cairns community become homeless, and how your gift will help. No worries if you aren't the best at arts and crafts – the bags are easy to make, and you'll feel good doing it too. (on request, no extra cost)
Then you are transferred to the Cairns airport for your flight home.
Meals Included: Breakfast
"Student safety was paramount. Plenty of learning opportunities. Guides were super helpful and good people. Accommodation was comfortable and accommodating; food was delicious! All people I interacted with were very knowledgeable, friendly, helpful and had a good sense of humour. I think this is an amazing trip for students — a lot of fun and quite educational."
–Jacob Markham, teacher, Auckland Normal Intermediate School, Auckland, New Zealand (September '18)
How Your Trip Makes The World A Better Place
We're not talking rainbows and unicorns. We're talking about how we have put significant thought into how to make our student tours as safe as they possibly can be while still being fun; encouraging students to learn about and contribute to the community they are travelling in; and teaching them what "sustainability" really means.
Sustainability
Although we wear bras and brush our teeth, you could say we are a team of hippy tree-huggers. This is why we run our office on renewable energy, voluntarily offsetting our carbon emissions, and fulfilling our policy to give at least 5% of our annual net profits to local environmental and community organisations and charities. Here's what else we are doing:
Community
SUPPORTING OUR INDIGENOUS COMMUNITY: It is our policy to include a talk or an activity with an Aboriginal person on every trip we offer. By taking this trip, you are supporting grassroots indigenous tourism ventures and encouraging Aboriginal pride in culture. We are proud to say that in the financial year of 2018-19, we gave over $43,000 in business to Aboriginal-owned ventures.
Safety
SUPERB SAFETY RECORD: We've had thousands of students travel with us, and our safety record is excellent. Ask us for teacher references specifically regarding safety.
We do custom trips!

Still haven't found exactly what you are looking for? All our tours are fully customisable and can be catered to suit your time-frame, student interests and budget. A geography excursion to the Great Barrier Reef? A biology excursion to the Daintree Rainforest? An Aboriginal culture excursion? Our educational trips in Queensland and New South Wales are hand-crafted for those who cannot find exactly what they want from the inflexible set itineraries of large tour operators.

If you are looking for a science trip, ecology trip, Aboriginal culture, or just a sample of the best of Australia – we can help.