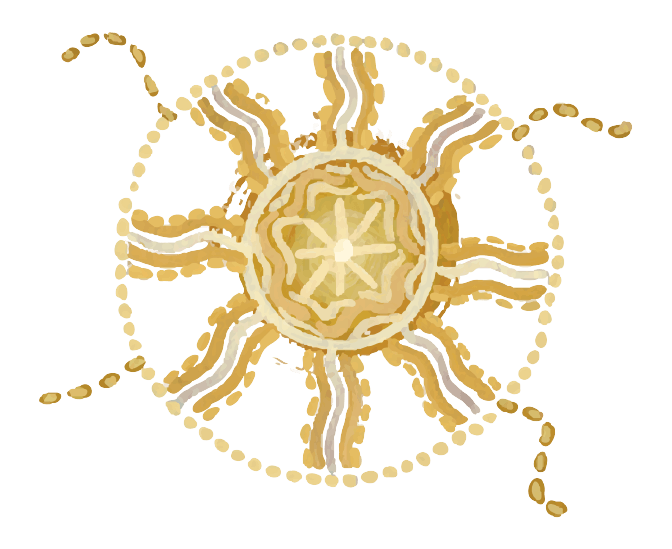 Sustainability Warriors
On this student excursion in Queensland's far north, you discover how "sustainability" takes many forms.  Hands-on activities on this trip include native tree planting, making "moon sick" bags for remote-area Aboriginal women, monitoring coral bleaching at the Great Barrier Reef and cleaning up the mangroves–all projects that help people and the planet.
You also have fun discovering the natural beauty of two UNESCO World Heritage areas–The Wet Tropics and The Great Barrier Reef–and why local people are making such an effort to protect them.  In the Wet Tropics you encounter edible and medicinal plants with an Aboriginal guide, and learn some traditions of the local Yirrganydji Indigenous people and at the Great Barrier Reef you swim among a rainbow of fish and corals.
Location
Cairns, Australia
Size
Minimum 10 paying participants
Price
$1367 per person (including GST)
for 15 or more students (Add $50 per person for peak time of 15 June – 15 July)
Price
$1398 per person (including GST)
for 10-14 students (Add $50 per person for peak time of 15 June – 15 July)
Details
Learn from a marine biologist with mini-lectures and hands-on assignments
Set up camp only steps from the water on a lush tropical island
Visit a turtle rehabilitation centre
Meet expert marine scientists at James Cook University
Plunge into a dazzling show of colour and life at the outer Great Barrier Reef
Contribute to ongoing efforts in reef health monitoring
Learn from an Indigenous local about managing resources OR participate in a mangrove workshop
OPTION: Participate in a community service project that helps the reef
Risk assessment
Cairns airport transfers
All activities as described in the itinerary
Transportation to activities
Small World Journeys guide for Days 2, 3, and 5
Marine naturalist on Day 4
Specialty guides and Indigenous educators
4 nights central Cairns budget accommodation (6- share rooms; teachers in twin or triple share)*
All breakfasts
All lunches
All dinners except on Day 4
Mask, fins, snorkel, lycra/wet suit hire on reef trip
101 Marine Animals of the Great Barrier Reef field guide for each student
Small World Journeys BPA free reusable water bottle and cloth shopping bag
National Park and Marine Park taxes and levies
Trees for replanting, craft materials & stencil materials for service projects
Coral adoption through Reef Restoration Foundation with updates on the progress of the coral
*Two teacher rooms (private twin or triple share rooms) are included in the trip price for groups of 15 students or more.  For trips with low numbers (10-14), one teacher room is included. A supplement of $404AUD is charged if an additional private room is required for the trip. If teachers are happy to share a room, no additional costs are incurred.
Small World Journeys reserves the right to change the order of activities for logistical reasons. Prices are valid for travel until 31 March, 2025.
Airfare to Cairns
1 dinner
Personal expenses (phone, souvenirs, laundry, etc.)
Service Project for the Reef (done in conjunction with mangrove workshop)
Itinerary
Arrive in Cairns: Welcome to the tropics! You are met at the airport by one of our staff and given a safety talk and orientation on what to expect.
Sustainability Talk: First activity is an interactive presentation on perceptions and practices of sustainability. This fun activity quizzes students on their current understanding of sustainability and introduces new concepts in a game show-type format.  The game creates thought-provoking concepts as well as plenty of laughs, which is a good tone set for the rest of the trip.
Community Service Project: Next you learn to make "Moon Pads" to distribute to women in need. Moon Pads provide women with a healthier, more sustainable and cost-effective alternative to disposable sanitary products. This service project provides free reusable, washable menstrual pads to girls who miss school when menstruating and face other barriers during that time of the month!
During this activity you master some basic sewing skills, gain an understanding of the complex cultural barriers that affect women in the poorest communities in the world, and learn about the environmental and social benefits of reusable sanitary products.
The Moon Pads are taken to the remote Aboriginal community of Ampilatwatja and also occasionally distributed in Papa New Guinea—places where there is still a stigma around menstruation and these products are gratefully received.
(Note: Alternatives to this project are available, such as making comfort packs for Cairns' homeless and needy people – just ask us)
Accommodation: Your accommodation is at a comfortable hostel in the centre of Cairns' restaurant and shopping district, and only a few blocks from the waterfront. The hostel is committed to sustainability and even has their own herb garden for guests use! A lush swimming pool and spa, and large common areas, the hostel also features free internet in common areas and air conditioning in each room.
Accommodation: Cairns budget accommodation
Meals Included: Dinner
Native Tree Planting Service Work: This morning with your guide you discuss loss of biodiversity and habitats for a range of species due to agriculture or development.  Then with shovels and gloves, you plant native trees to moderate temperature and humidity and to create niches for other plants and animals.  This area is a 'hotspot' for biodiversity so your service work here is helping to protect a buffer zone to a World Heritage area.  By working with seedlings, digging, planting, and watering today, you get to meet some local volunteers, help the environment and contribute to the community.
Rainforest Waterfalls and Swimming Hole: As a further introduction to the region, your guide takes you to a secluded freshwater swimming hole hidden in the tropical rainforest.  A series of small waterfalls flow into large pools surrounded by boulders, and rainforest trees hang over the water, keeping it cool and refreshing.
Damper Making Lesson: For those who are keen, your guide teaches you how to make damper, also known as "Aussie bush bread".  You learn how to create savoury bread the way the Aussies have been doing it for years.  A yummy treat!  
Aboriginal Bush Tucker Walk: Later you go for a walk with an Aboriginal Yirrganydji elder to see the forest through his eyes. Tracing a route on land that has had significance to the Yirrganydji people, your Aboriginal guide shows you what is currently blooming and in season.  Sweet berries, fruits and other bush tucker becomes central to your discovery today, and your guide also shares with you his personal stories of living his whole life in this area. This is a great way to better understand flora from a traditional owner and get insight into local Aboriginal way of life.  By participating in this walk, you are helping the community by supporting Indigenous employment and pride in culture, which in turn promotes cultural sustainability.
Cuisine & Culture:  This evening you have a special treat: a migrant now living in Cairns shares her story and her love of cooking with you.  You learn how to prepare a delicious meal from her home country, and armed with the recipe you can also re-create this meal when you return home.  In a time when the plight of migrants is widely discussed, this activity will allow you to understand circumstances in the world that cause people to flee their countries and will humanize this struggle.  You gain some culinary skills, feast on a fantastic meal, and perhaps make a new friend.
Accommodation: Cairns budget accommodation
Meals Included: Breakfast, Lunch and Dinner
Mangrove Boardwalk Discovery: Your first stop is a critical mangrove ecosystem which is the breeding ground for many important aquatic species.  Your guide teaches you about the interesting aspects of mangrove systems and their importance to the Great Barrier Reef. You learn how mangroves deal with a lot of salt in their diet, how they act as the baby nurseries of the Great Barrier Reef and why both humans and the reef rely on these complex systems.
Creek Cleanup: Next you visit one of the creeks that makes its way to the ocean via the mangrove ecosystems. Unfortunately household rubbish also often makes its way into these creeks and so today you will be grabbing gloves and garbage bags to do your bit to clean up the waterway.  You tally your "rubbish results" at the end and the team with the top results gets a prize.
Service Project for the Reef:  You next service project involves working together to protect waterways, ocean and reef.  By stenciling messages on drains, you contribute to raising awareness of urban stormwater pollution and its impact on the local marine environment.   The colourful and creative designs are a pleasant way to remind the community that all rubbish drains to the ocean.
Future of The Reef Talk: In the evening back in Cairns you attend a unique presentation on the future of the Great Barrier Reef.  Your marine naturalist teaches you the facts about the state of the reef, dispelling myths about bleaching and climate change, and relays the good, the bad and the ugly about reef tourism. During this talk, you learn the four key threats to the reef and how scientists are trying "assisted evolution" by breeding corals that are resistant to bleaching under higher temperatures.  Perhaps most importantly, you gain ten tips on how you yourselves can help save the reef and continue campaigning when you return home.
Accommodation: Cairns budget accommodation
Meals Included: Breakfast, Lunch and Dinner
The Great Barrier Reef:  Today you head off early to the Great Barrier Reef – a UNSECO World-Heritage site and a "must-see" for any student visiting Cairns.  Your boat whisks you to the rainforest-draped island of Fitzroy, where a gorgeous fringing reef is accessible directly from shore.  Your guide gives you an orientation on how to use your snorkel gear, and then you explore the rainbow of life at the reef.
CoralWatch Data Collection:  At the reef you also engage in an activity that addresses concerns over climate change and coral bleaching. During this exercise you find out more about how and why coral bleaches.  You learn how to identify different kinds of coral, match its colours to a waterproof chart, and then record what you observe in teams of two.  The data then goes back to the University of Queensland's Coral Watch scientists, where they analyse the results over time and look for any long term trends. Your results also go into a database to track bleaching around the world, and your group receives a graph of your results.
Water Quality Testing:  On the island you learn to measure water quality using chemical tests. Small World Journeys collects these tallies from each group that visits Fitzroy Island so we can log this data, analyse the results over time, and look for any long term trends.
Field Guide: 101 Animals of The Great Barrier Reef, written by Dr. Martin Cohen, helps you to better understand the underwater world and is yours to keep.
Turtle Rehabilitation Centre: During your visit you also visit the island's Turtle Rehabilitation Centre where a collection of volunteers help save sick and injured sea turtles by looking after them until they are ready to be released back into the ocean.
Microplastic Service Project: Following your visit to the turtle rehab centre, you comb the beach, looking for the micro plastics that may have washed ashore along with other rubbish that potentially injures or sickens turtles. This cleanup helps leave the reefs better than when you arrived, contributing to its sustainability.
Accommodation: Cairns budget accommodation
Meals Included: Breakfast and Lunch
National Park & Josephine Falls: This morning you are treated to a visit to one of the most picturesque places in Queensland! In the company of your Small World Journeys guide you take an easy walk through the jungle, listening for the call of the king parrot and the bowerbird and emerge at Josephine Falls, where Josephine Creek plunges down a gorgeous set of cascades. Below the falls, boulders surround a fun swimming hole and a natural water slide down a smooth sloping rock face.  This is easily students' favourite place in the entire region.
Later you are transferred to the Cairns airport for your flight home.
Meals Included: Breakfast
"This trip has made me really aware of the impact humans have on our ecosystems and the world around us. It's definitely made me much more conscious of the amount of plastic and unnecessary waste we use daily, and has encouraged me to make even small lifestyle changes that can help keep the environment the way we know and love it – so that future generations can enjoy trips like this!"
–Ellie Eivers, student, Caringbah HS, Caringbah NSW (October '19)
How Your Trip Makes The World A Better Place
We're not talking rainbows and unicorns. We're talking about how we have put significant thought into how to make our student tours as safe as they possibly can be while still being fun; encouraging students to learn about and contribute to the community they are travelling in; and teaching them what "sustainability" really means.
Sustainability
Although we wear bras and brush our teeth, you could say we are a team of hippy tree-huggers. This is why we run our office on renewable energy, voluntarily offsetting our carbon emissions, and fulfilling our policy to give at least 5% of our annual net profits to local environmental and community organisations and charities. Here's what else we are doing:
Community
SUPPORTING OUR INDIGENOUS COMMUNITY: It is our policy to include a talk or an activity with an Aboriginal person on every trip we offer. By taking this trip, you are supporting grassroots indigenous tourism ventures and encouraging Aboriginal pride in culture. We are proud to say that in the financial year of 2018-19, we gave over $43,000 in business to Aboriginal-owned ventures.
Safety
SUPERB SAFETY RECORD: We've had thousands of students travel with us, and our safety record is excellent. Ask us for teacher references specifically regarding safety.
We do custom trips!

Still haven't found exactly what you are looking for? All our tours are fully customisable and can be catered to suit your time-frame, student interests and budget. A geography excursion to the Great Barrier Reef? A biology excursion to the Daintree Rainforest? An Aboriginal culture excursion? Our educational trips in Queensland and New South Wales are hand-crafted for those who cannot find exactly what they want from the inflexible set itineraries of large tour operators.

If you are looking for a science trip, ecology trip, Aboriginal culture, or just a sample of the best of Australia – we can help.