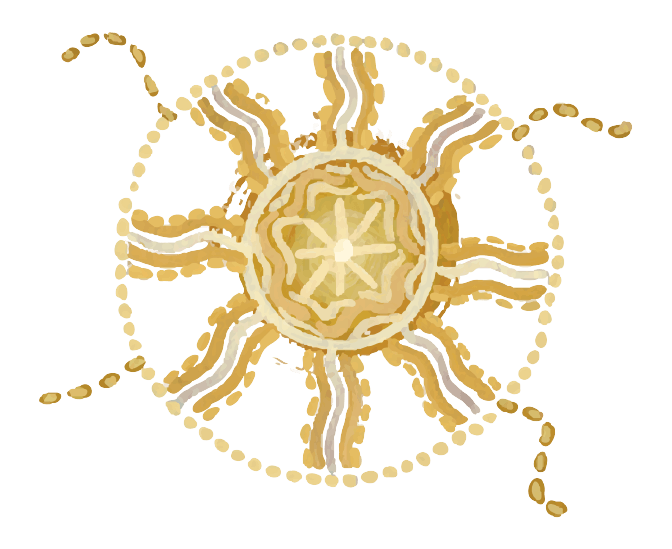 Sydney Art & Culture
This educational adventure captures all that is arty and amazing in Sydney: world-class museums and galleries, sublime performances by top actors and dancers, and the iconic buildings that host them all.  Your knowledgeable Small World guide teaches your students about the city's fine and performing arts, colonial history, flora, fauna and iconic sites of the city, while also organising all the behind-the-scenes details which leaves you free to enjoy your time with your students. A stop at the world-famous Sydney Opera House lets you appreciate the genius behind its architecture, and an optional live performance at The Sydney Theatre Company underscores the magic of this unforgettable city.
Location
Sydney, Australia
When
Year-round except mid-December to mid-January
Size
Minimum 10 paying participants
Price
$1098 AUD per person (including GST)
for 15 or more students
Price
$1179 AUD per person (including GST)
for 10-14 students
Details
Tour behind-the-scenes at Sydney Theatre Company and enjoy a performance
Trace the untouched corners of the historic district with Small World's friendly guide
Learn about the Art Gallery of NSW's Picassos and Van Goghs from an artist or art historian
Encounter the art and culture of Sydney's eclectic Chinatown
Study the stars in Sydney Observatory's planetarium and telescopes
Discover Sydney's hidden Aboriginal culture with an educator at the country's oldest museum
Tour a TV studio to understand what goes into a broadcast
Stay in the historic Rocks district – close to all of the attractions
Risk assessment
Sydney airport Meet & Greet and airport transfers
Small World Journeys guide on Days 1-5
All activities and entrance fees as described in the itinerary
Transportation to activities
5 nights Sydney hostel (4 or 6 share single-gender rooms with ensuite)*
All continental breakfasts
All dinners
 *Two teacher rooms (private twin or triple share rooms) are included in the trip price for groups of 15 students or more. For trips with low numbers (10-14), one teacher room is included. A supplement of $610 AUD is charged if an additional private room is required for the trip. If teachers are happy to share a room, no additional costs are incurred.
Small World Journeys reserves the right to change the order of activities for logistical reasons. Prices are valid for travel until 31 March, 2024.
Airfare to Sydney
Travel insurance (highly recommended)
All lunches
Personal expenses (phone, laundry, etc.)
Darling Harbour optional activities (prices vary)
Performance at Sydney theatre Company, then meet the director, cast and crew after afterwards (POA)
Traditional Chinese costume hire for photos at Chinese Gardens ($15 pp)
Luna Park rides (prices vary)
Itinerary
Arrival: Welcome to Sydney! On arrival you are greeted by your local Small World Journeys guide, a "Sydneysider" with an intimate knowledge of Sydney's best-loved sites. She gives you an orientation and you are transferred to your accommodation.
Central Accommodation: Your hostel is located right in 'The Rocks'—the historic district where Sydney began. Built above archaeological remnants of colonial Sydney, this hostel combines state-of-the-art facilities with a unique heritage experience of Sydney. All rooms have ensuites and a/c, and there are spacious communal areas, internet, on-site grocery store, coffee bar and large rooftop terrace with spectacular views directly to the Sydney Opera House.
Walking Tour: With your guide you learn about the cultural, historic and natural sites of Sydney as you follow in the steps of colonists and convicts. Tracing cobblestone paths and narrow laneways, you learn where scandals emerged and history happened.
Aboriginal Culture in the City:  Later with an Aboriginal guide you trace a circuit through an area once inhabited by clans of the Indigenous Eora Nation. An enthusiastic Aboriginal tour guide provides an in-depth explanation of the Aboriginal history of Sydney Harbour and surrounds and in particular, the significance of this special reserve.  Although the reserve lies in the shadow of Sydney's skyline, you weave among a mosaic of plants and herbs used by Aboriginal people, like a sweet and salty plant that also eases foot blisters, one that's used for damper and for weaving fishing bags.  Your guide illustrates the beliefs of his people through the telling of stories and you learn the significance of this land to those living here thousands of years before European settlers.
Sydney Opera House: You finish your walking tour at the most recognizable building in the world – the Sydney Opera House! Your visit to Sydney will not be complete without a photo in front of this majestic building, and your guide takes you to the perfect lookout.
Accommodation: Sydney Historic District budget accommodation
Meals Included: Dinner
Royal Botanic Gardens & Special Plants: The Royal Botanic Gardens occupy one of Sydney's most spectacular positions and are considered to be one of the great botanic gardens of the world. With your guide you learn of plants that were significant to Aboriginal people, such as plants that were good for making mats, fishing nets, sweet drinks and cold medicine. You can also discover the Herb Garden, The Fernery, a formal rose garden, Succulent Garden, the Oriental Garden and a section dedicated to rare and threatened plants of the world.
Art Gallery of NSW: Paintings and sculptures by the European greats like Picasso and Vincent Van Gogh decorate the halls of The Art Gallery of NSW, established in 1871, along with works from respected Australians like John Brack and Aboriginal artist Tommy McRae.
Art Workshop: Here you participate in a practical workshop that seeks to develop your students' creativity and understanding of visual arts. An artist, educator or art historian (your choice), all of whom have a connection to the works, leads the workshop and engages you in lively dialogue whilst encouraging questions. You learn to interpret art, and you extend your discussion through drawing and observational sketching in front of the works. You may like to choose a theme for your students and focus on a particular collection within the gallery including Australian art, Aboriginal art, photography, contemporary art or Asian art or you could suggest a topic of your own.
Sydney Harbour Bridge Pylon Lookout: Sydney Harbour Bridge is the city's second most famous icon, and this afternoon you climb the 200 stairs to the Pylon summit. First you are taken through 3 levels of exhibits where you learn the history of the construction of the bridge and the men who designed and built it, finishing at a perch 87 metres above sea level with panoramic views across Sydney Harbour.
Sydney Observatory Discovery: This evening you don special 3-D glasses to watch a mind-blowing space film, and then in the planetarium you learn more about the universe: which dwarf galaxies you can see with the naked eye, what stars are closest to us, and how Aboriginal people made pictures using the negative space in the sky. Later with the giant telescope, you are also able to look closely at the twinkles of star clusters, red giants, nebulae where stars are being born, globular clusters, and distant galaxies. If viewing through the telescopes is not possible due to sky conditions, a fun beanbag planetarium session is provided instead.
Accommodation: Sydney Historic District budget accommodation
Meals Included: Breakfast and Dinner
TV Studio Tour: This morning you get a behind-the-scenes look at ABC tv station with real producers, production people and actors.  Best-loved Australian tv shows are filmed here! You visit one of the television production studios, an on-air radio studio, a news studio and the control room for a behind-the-scenes look at an Australian tv station.
Chinese Friendship Gardens and Chinatown:  Next your Small World guide takes you on a stroll through Chinatown, teaching you about the Chinese contribution to Sydney's culture. Blazing neon signs and savoury yum cha restaurants have replaced the smoky opium dens and gambling lairs of the past, and your time here is a discovery of the senses. At the Chinese Friendship Gardens you can cross the "zig zag" bridge to an ornate rock forest, sip tea in the traditional teahouse, or pose for photos by a waterfall in a classic costume of an emperor, princess or warrior (photo is extra cost).  
This area is also home to Paddy's Markets–once a bustling fresh produce market, it is now the place to grab a bargain with clothes, music, jewellery and lots of souvenirs to take home.
Darling Harbour: Sydney's most exciting harbour! Here you are free to explore and you can choose to shop at the Harbourside Shopping Centre, see what's fishy at the famous Sydney Aquarium*, encounter Aussie animals at Wildlife World*, be blown away by special effects at the Imax 3-D Cinema theatre* or meet celebrities like Angelina Jolie, cricketer Donald Bradman and Lady Gaga at Madame Tussaud's Wax Museum*. Keep your eye out for street performers who are almost always in the area or one of the many festivals and events. (*entry costs apply)
Your dinner tonight is a traditional meal in Chinatown.
Accommodation: Sydney Historic District budget accommodation
Meals Included: Breakfast and Dinner
Australian Museum & Aboriginal Culture: This is the oldest museum in the country, with an international reputation in the fields of natural history and anthropology.  Here you can wander the famous "Skeletons" exhibit, inspect specimens of large Australian wildlife as well as notorious Australian insects and spiders, roam the Dinosaurs room, and examine gemstones, rocks and minerals of Australia. In addition, Aboriginal culture comes to life when a museum educator introduces you to Aboriginal tools, boomerangs, canoes and other artifacts as well as a collection of oil paintings and water colours.
Sydney Theatre Company Tour: The heritage-listed Wharf building on iconic Sydney Harbour is home to the busy Sydney Theatre Company and features a mix of new plays by Australian playwrights, new international works, classic plays and new adaptations of classic plays.  You enjoy a guided behind-the-scenes tour of where it all happens:  set building, scenery painting, creation of costumes and props, and stage plays.
Optional Performance & Meet The Director, Cast and Crew (extra cost of $45 per student):   If you time your visit for one of these special performances, you can listen to the director of the play describe his/her ideas and work, watch the performance, and then afterwards have an enlightening Q & A session with the cast and crew.  This is a truly unique opportunity to learn from some of Australia's greatest directors and actors!
Accommodation: Sydney Historic District budget accommodation
Meals Included: Breakfast and Dinner
Urban Challenge: If you have an afternoon flight, you can choose to spend the morning souvenir shopping, or participating in Small World Journeys' Urban Challenge! (no extra cost) The Urban Challenge is a fun team-building exercise that allows students to learn more about the history, art and culture of Sydney.  Small team groups compete against time in this treasure hunt-type activity in Sydney's Rocks historic district.  This is a popular activity for students and the winning team gets a prize!
Museum of Contemporary Art: Alternatively, you can visit Australia's Museum of Contemporary Art (MCA) – a museum dedicated to exhibiting, collecting and interpreting the work of today's artists. The museum features an entire floor dedicated to its permanent collection of over 4000 works of art. Today your visit includes a guided tour of the galleries by a specially trained Artist Educator who helps you investigate a range of art forms including paintings, installations, sculpture and new media work. You look at innovative pieces and are encouraged to examine the role of the artist, their process and ideas as well as how the audience experiences art.
Transfer and Depart: Later you are transferred to the Sydney airport for your flight home.
Meals Included: Breakfast
"Just wanted to say a massive thank you for all your hard work and patience getting us sorted on the tour. It has been amazing! Rick [SWJ guide] is a golden nugget for sure – hold on to him as long as you can. Thanks to you all at SWJ!"
-–Graham Letley, teacher, Kent College, Canterbury UK (April '17 )
How Your Trip Makes The World A Better Place
We're not talking rainbows and unicorns. We're talking about how we have put significant thought into how to make our student tours as safe as they possibly can be while still being fun; encouraging students to learn about and contribute to the community they are travelling in; and teaching them what "sustainability" really means.
Sustainability
Although we wear bras and brush our teeth, you could say we are a team of hippy tree-huggers. This is why we run our office on renewable energy, voluntarily offsetting our carbon emissions, and fulfilling our policy to give at least 5% of our annual net profits to local environmental and community organisations and charities. Here's what else we are doing:
Community
SUPPORTING OUR INDIGENOUS COMMUNITY: It is our policy to include a talk or an activity with an Aboriginal person on every trip we offer. By taking this trip, you are supporting grassroots indigenous tourism ventures and encouraging Aboriginal pride in culture. We are proud to say that in the financial year of 2018-19, we gave over $43,000 in business to Aboriginal-owned ventures.
Safety
SUPERB SAFETY RECORD: We've had thousands of students travel with us, and our safety record is excellent. Ask us for teacher references specifically regarding safety.
We do custom trips!

Still haven't found exactly what you are looking for? All our tours are fully customisable and can be catered to suit your time-frame, student interests and budget. A geography excursion to the Great Barrier Reef? A biology excursion to the Daintree Rainforest? An Aboriginal culture excursion? Our educational trips in Queensland and New South Wales are hand-crafted for those who cannot find exactly what they want from the inflexible set itineraries of large tour operators.

If you are looking for a science trip, ecology trip, Aboriginal culture, or just a sample of the best of Australia – we can help.