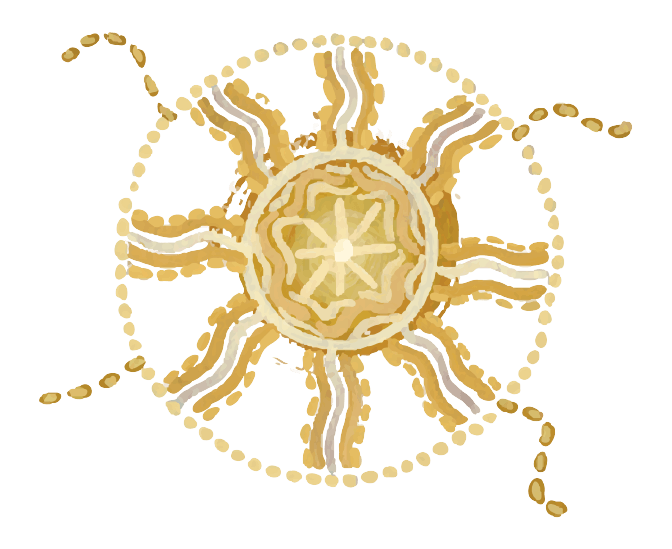 Sydney Discovery
Join us for a look at one of the world's great cities through the eyes of locals – both present and past – to fully appreciate its enchantment. Our friendly Small World Journeys guide will introduce you to locals' hangouts, quirky shops, favourite viewpoints and buildings steeped in history. Whether its your first visit to Sydney or your fifth, you will find new things at which to marvel during this action-packed adventure.
Location
Sydney, Australia
When
Year-round except mid-December to mid-January
Size
Minimum 10 paying participants
Price
$1395 AUD per person (including GST)
for 15 or more students
Price
$1425 AUD per person (including GST)
for 10-14 students
Details
Experience a dazzling performance inside the famed Sydney Opera House
Discover Aboriginal culture and create art on boomerangs
Tour Sydney Harbour on a chartered boat for your group with a friendly captain
See the Three Sisters from Echo Point in the Blue Mountains
Swim or take a surf lesson at the incomparable Bondi Beach
Enjoy Sydney Harbour National Park and the views from The Gap
Stay in the quaint "Rocks" district and do a walking tour with your guide
OPTIONAL Sydney Harbour Bridge Climb, Luna Park and/or our Urban Challenge!
Risk assessment
Sydney airport Meet & Greet and airport transfers
Small World Journeys guide on Days 1, 3, and 4
Boat captain/guide on Day 2
All activities and entrance fees as described in the itinerary
Sydney ferry, bus and train pass
5 nights Sydney hostel in Historic District (4 or 6 share single-gender rooms)*
All continental breakfasts
3 dinners
Small World Journeys reusable water bottle and cloth shopping bag
*Two teacher rooms (private twin or triple share rooms) are included in the trip price for groups of 15 students or more. For trips with low numbers (10-14), one teacher room is included. A supplement of $488 AUD is charged if an additional private room is required for the trip. If teachers are happy to share a room, no additional costs are incurred.
Small World Journeys reserves the right to change the order of activities for logistical reasons. Prices are valid for travel until 31 March, 2024.
Airfare to Sydney
Travel insurance (highly recommended)
Five lunches and one dinner
Personal expenses (phone, laundry, etc.)
Darling Harbour optional activities (prices vary)
Surfing Lesson at Bondi Beach ($119 AUD pp)
Ride pass at Luna Park (prices start at $44 AUD pp)
Sydney Harbour Bridge Climb (adult prices start at $268 AUD for standard climb)
Itinerary
Arrival: Welcome to Sydney!  On arrival you are greeted by your local guide, a "Sydneysider" with an intimate knowledge of Sydney's best-loved sites.  She gives you an orientation and you are transferred to your accommodation.
Historic District Accommodation: Your accommodation is located right in 'The Rocks'—the historic district where Sydney began.  All rooms have ensuites and air-conditioning, while the accommodation offers spacious communal areas, internet, coffee bar and large rooftop terrace with spectacular views directly to the Sydney Opera House!
Walking Tour: With your guide you learn about the cultural, historic and natural sites of Sydney as you follow in the steps of colonists and convicts.  Tracing cobblestone paths and narrow laneways, you learn where scandals emerged and history happened.
Aboriginal Culture in the City:  Later with an Aboriginal guide you trace a circuit through an area once inhabited by clans of the Indigenous Eora Nation. An enthusiastic Aboriginal tour guide provides an in-depth explanation of the Aboriginal history of Sydney Harbour and surrounds and in particular, the significance of this special reserve.  Although the reserve lies in the shadow of Sydney's skyline, you weave among a mosaic of plants and herbs used by Aboriginal people, like a sweet and salty plant that also eases foot blisters, one that's used for damper and for weaving fishing bags.  Your guide illustrates the beliefs of his people through the telling of stories and you learn the significance of this land to those living here thousands of years before European settlers.
Sydney Tower Eye: Your next stop lets you see the city from above. Standing at 309 metres (1014ft) tall, the Sydney Tower is the highest point in Sydney and has panoramic views stretching from Bondi Beach in the east to the Olympic Park and on a clear day the Blue Mountains in the west.
4-D Cinema: In the Tower you also see what makes Sydney the city it is through a whole new perspective with spectacular footage transporting you across Sydney Harbour, its famous coastline, iconic landmarks and events that are integral to the city. The engaging film experience is taken to the fourth dimension with evocative in-theatre effects including wind, bubbles and fire – a perfect way to get to know the inspiring city of Sydney.
Accommodation: Sydney Historic District budget accommodation
Meals Included: Dinner
City Highlights from the Water:  Today you travel all around the spectacular Sydney Harbour to get acquainted with the city's highlights on a private boat just for your group! Your friendly captain gives you insight into Sydney's sites as well as stories behind the people and places of this unforgettable city. You cruise by the holiday homes of the rich and famous such as Nicole Kidman, Delta Goodrem, Bono and Russell Crowe.
Sydney Harbour National Park:  Next your captain takes you to Sydney national Park, where the hustle and bustle of the city seems a world away.  Here the craggy coastline creates endless lookouts, with perhaps the best being a special spot called The Gap.  In the wintertime, you may see whales on their annual migration north.
Watsons Bay:  When you stop in the picturesque Watson's Bay, you can be among the Sydneysiders sipping a refreshment, or sample some classic fish and chips from the famous Doyle's on The Beach. This is a perfect day to see the famous and out-of-the-way gems of Sydney's grand Harbour.
Accommodation: Sydney Historic District budget accommodation
Meals Included: Breakfast, Lunch and Dinner
Blue Mountains National Park: This morning you're up bright and early for a trip into the nearby Blue Mountains – named for the blue tinge the range takes on when viewed from afar. You ascend the mountains for a series of short walks, your guide teaching you about the significance of this UNESCO World-Heritage area.  More than 400 different kinds of animals live within the rugged gorges and tablelands, including in spotted-tailed quoll, the koala, the yellow-bellied glider, and the long-nosed potoroo.
Skyway, Cableway Ride & Scenic Rail: At Scenic World, you glide between clifftops and gaze at the rainforest canopy through the glass floor of the Scenic Skyway, ride the world's steepest railway track down into the lush Jamison Valley, and view Three Sisters, Orphan Rock and Katoomba Falls from a unique cableway. A highlight is seeing the Three Sisters – a trio of giant sandstone pillars carved from nature and time that stand like sentinels above the Jamison Valley.
You return to Sydney at the end of the day.
Accommodation: Sydney Historic District budget accommodation
Meals Included: Breakfast and Dinner
Bondi Beach: Bondi Beach is an icon, world-renowned as one of the most popular beaches in Australia.  The beach hosted the 2000 Summer Olympics volleyball competition and multiple movies and shows have been filmed here, including Bondi Rescue.  The 1km length beach is perfect for people watching and swimming, and the trail from here to Bronte is considered one of Australia's best coastal walks!
Optional Surf Lesson: Nothing soaks in the true spirit of Australia like surfing, and here if you wish you can get your feet wet learning how to catch some waves.   In a small beginner's group, you start your lesson with ocean hydraulics, tides, rips and surf-related safety skills.  Then you learn about proper standing and paddling techniques, surfing etiquette and how even first-time surfers can catch a wave.  (Surf lesson is extra cost).   
Darling Harbour:  Sydney's most exciting harbour! Here you are free to explore and you can choose to shop at the Harbourside Shopping Centre, see what's fishy at the famous Sydney Aquarium*, encounter Aussie animals at Wildlife World*, be blown away by special effects at the Imax 3-D Cinema theatre* or meet celebrities like Angelina Jolie and Lady Gaga at Mme Tussaud's Wax Museum*(*extra cost)
Sydney Opera House Performance:  Later you attend a live performance in the Opera House–a quintessential Australian experience!  While exact schedule is not known until close to the date, you will be treated either to a play, symphony, opera or dance performance in one of the most famous buildings in the world.
Accommodation: Sydney Historic District budget accommodation
Meals Included: Breakfast
Optional Sydney Harbour Bridge Climb: If you like you could plan to depart Sydney in the afternoon and spend your morning taking in views of the entire city atop the Sydney Harbour Bridge with an incomparable bridge climb. Led by a climb leader, you will "hike" to the summit of this world famous bridge, 134 metres (440 feet) above Sydney Harbour. It is a 3 ½ hour journey to the top of the Bridge along catwalks and all the way to the summit. When you reach the top, you will have a sense of achievement that you will remember forever – you've conquered an Australian icon recognized the world over. (Prices start at $268 AUD).
Optional Urban Challenge: If you have an afternoon flight, you can choose to participate in Small World Journeys' Urban Challenge! (no extra cost) The Urban Challenge is a fun team-building exercise that allows students to learn more about the history, art and culture of Sydney.  Small group teams compete against time in this treasure hunt-type activity in Sydney's Rocks historic district.  This is a popular activity for students and the winning team gets a prize!
OPTIONAL Luna Park: Just across the harbour is the iconic face that welcomes visitors to this historic fun park. Rides include the Devil's Drop, the Wild Mouse roller coaster, and DodgeEm City. On the Ferris wheel you can take in amazing harbour views!  (park hours are more limited in wintertime; please ask us when planning your tour, entry is free but rides are extra cost)
Later you are transferred to the Sydney airport for your flight home.
Meals Included: Breakfast
"Guides were fantastic, excellent "eco-friendly" company. Indigenous knowledge was great – more of that! Professionalism, customer service and organiszation: excellent. You know your marketing skills. Organised with variety. Incorporating learning opportunities and educational goals done excellently well – thank you!
–Caroline Kimat, teacher, St. Joseph's High School, Port Moresby, Papua New Guinea (June '18, '19 and July '23)
How Your Trip Makes The World A Better Place
We're not talking rainbows and unicorns. We're talking about how we have put significant thought into how to make our student tours as safe as they possibly can be while still being fun; encouraging students to learn about and contribute to the community they are travelling in; and teaching them what "sustainability" really means.
Sustainability
Although we wear bras and brush our teeth, you could say we are a team of hippy tree-huggers. This is why we run our office on renewable energy, voluntarily offsetting our carbon emissions, and fulfilling our policy to give at least 5% of our annual net profits to local environmental and community organisations and charities. Here's what else we are doing:
Community
SUPPORTING OUR INDIGENOUS COMMUNITY: It is our policy to include a talk or an activity with an Aboriginal person on every trip we offer. By taking this trip, you are supporting grassroots indigenous tourism ventures and encouraging Aboriginal pride in culture. We are proud to say that in the financial year of 2018-19, we gave over $43,000 in business to Aboriginal-owned ventures.
Safety
SUPERB SAFETY RECORD: We've had thousands of students travel with us, and our safety record is excellent. Ask us for teacher references specifically regarding safety.
We do custom trips!

Still haven't found exactly what you are looking for? All our tours are fully customisable and can be catered to suit your time-frame, student interests and budget. A geography excursion to the Great Barrier Reef? A biology excursion to the Daintree Rainforest? An Aboriginal culture excursion? Our educational trips in Queensland and New South Wales are hand-crafted for those who cannot find exactly what they want from the inflexible set itineraries of large tour operators.

If you are looking for a science trip, ecology trip, Aboriginal culture, or just a sample of the best of Australia – we can help.