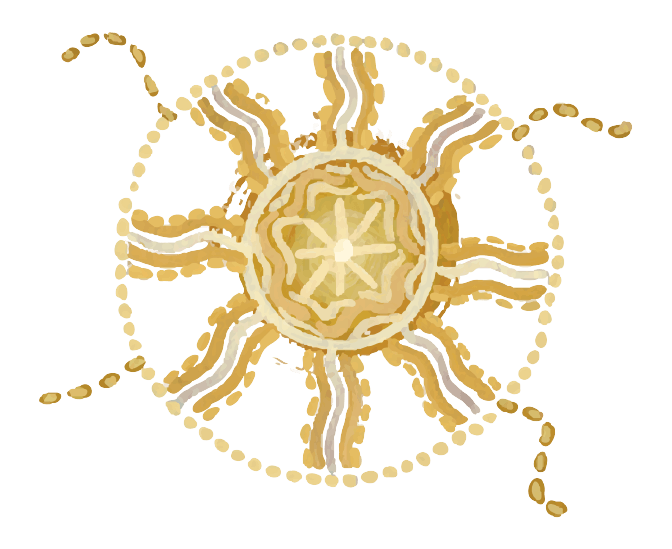 FREE Teacher Familiarisation Trip
For teachers who are new to organising class excursions (or simply new to Small World Journeys), we welcome you to join us in Cairns on a familiarisation trip! This is a perfect opportunity to learn about Far North Queensland and our educational programs.  If you have never travelled with Small World Journeys before and are unsure about where to begin planning your class's camp, we'd love to teach you.  Explore the Great Barrier Reef, the Daintree Rainforest, an outback cattle station and the Cairns Highlands with its many waterfalls in a compact "famil" excursion with other teachers from all over the country.
Whether it's a geography, marine science, biology or sustainability-focused program you're after, we will cover everything you need to know. We will cover risk assessments and safety, promoting your trip, and integrating your educational goals into your tour.
Location
Cairns, Queensland
Size
Minimum 6 Teachers | Maximum 12 Teachers
Price
Free of Charge for Eligible Teachers
$300 deposit is refundable when you complete the trip
Details
Itinerary
Arrival: Welcome to the tropics! You arrive in Cairns and are warmly greeted by our director at the airport. Please plan to arrive by 12 noon.
Daintree Rainforest Discovery with Indigenous Guide: First you discover the Daintree Rainforest at Mossman Gorge, an area important to the Kuku Yalanji. Beginning with a traditional smoking ceremony, you wander rainforest paths, discovering with your guide how these Traditional Owners people found their way through dense rainforest, made shelter and knew which native plants to use for food, weapons and medicine.  As your guide shares his stories, you learn how the seasons dictated life, what falls under men's and women's "business", how to make fire in the rainforest and how to make fish very easy to catch. You then sample billy tea and wattle seed damper (bread) made on the fire topped with jam from rainforest berries.
Reef Presentation: After dinner tonight you enjoy a special presentation about the reef. We know people have nervous breakdowns, but what happens when a reef gets too stressed out? During this lively presentation taught by a marine biologist, you learn more about how The Great Barrier Reef evolved and about how natural and human impacts are causing it stress. You also learn how Indigenous people have traditionally managed the reef, and how it's managed today. Along the way, you discover weird and wacky things about the reef, such as the role of parrot fish poop, an example of mutualism that makes Nemo happy, and the most dangerous things in the sea that are not what you expect. Your biologist prepares you to identify biogeographical interactions at the reef, how geomorphology changes the reef and how scientists are trying "assisted evolution" with corals.
Accommodation: Your hotel is consistently rated "excellent" on Trip Advisor and continues to rank as one of Cairns best rated hotels. You will enjoy the complimentary WiFi in your room, while all rooms have ensuites and air-conditioning, flat screen TVs with Austar and tea & coffee making facilities. The hotel also has guest laundry, a tropical pool and spa. It is also easy walking distance to shops and restaurants, and two blocks from the Esplanade and waterfront.
Teachers are provided with twin share rooms with another teacher of the same gender. If you wish to have your own room, please refer to the end of this document for pricing on single supplement.
Accommodation: Cairns 3-star hotel
Meals Included: Lunch, Dinner
Ferry Ride: This morning you are ferried to the pristine Fitzroy Island. A fringing coral reef surrounds the island, part of the inner Great Barrier Reef, providing a sheltered home for a kaleidoscope of marine life: colourful corals, parrot and lionfish, turtles, cuttle fish, rays and giant clams.
Guided Snorkelling: With full use of snorkel gear for the day, you can walk right into the water to explore the magnificent reef system that surrounds the island. Your marine biologist leads you to underwater examples of biodiversity and indicator species as well as examples of the reef's most interesting features.
Activity Addressing Contemporary & Traditional Protected Area Management: A lunchtime mapping activity also helps you understand how we teach geography concepts and to understand management strategies for the reef, both present and past. You are led into a discussion about how the area has been traditionally managed by the Aboriginal and Torres Strait islander people for over 60,000 years, addressing topics such as sustainable fishing, use of totems and Traditional Owner stewardship. Teachers are encouraged to consider and discuss what challenges there might be in using only traditional management practices today, considering the present day uses of the Great Barrier Reef Marine Park. Contemporary management of the area is also looked at in detail, as well as the zoning plan released in 2003 by the Australian Government.
CoralWatch Data Collection: In the afternoon you collect primary data in an activity that addresses climate change and coral bleaching. During this exercise you find out more about how and why coral bleaches. You learn how to identify different kinds of coral, match its colours to a waterproof chart, and then record what you observe in teams of two. The data then goes back to the University of Queensland's Coral Watch scientists, where they analyse the results over time and look for any long term trends. Your results also go into a database to track bleaching around the world, and your group receives a graph of your results.
Turtle Rehabilitation Centre: During your visit you also visit the island's Turtle Rehabilitation Centre where a collection of volunteers help save sick and injured sea turtles by looking after them until they are ready to be released back into the ocean.
Human Impacts & Water Quality Testing: You are introduced to an activity that has you evaluating the island's human impacts throughout the day, and are asked to fill in a "report card". Finally, you learn to measure water quality using chemical tests. Small World Journeys collects these tallies from each group that visits Fitzroy Island so we can log this data, analyse the results over time, and look for any long term trends.
Field Guide: 101 Animals of The Great Barrier Reef, written by Dr. Martin Cohen, helps you to better understand the underwater world and is yours to keep.
Sustainability Talk: After dinner is a presentation to explore your perceptions of sustainability, facilitated by Small World Journeys' owner, Laurie Pritchard.  During this interactive session you discover the biggest ingredient in Australia's landfills, what we can learn from cheeseburgers, and the role of Traditional Owners in sustainability. Topics range from the three pillars of sustainability, to the world's number one problem to how your little actions make a difference.  A game-show activity also introduces thought-provoking concepts as well as plenty of laughs.
Accommodation: Cairns 3-star hotel
Meals Included: Breakfast, Lunch and Dinner
Native Tree Planting Site: This morning with your guide you discuss loss of biodiversity and habitats for a range of species due to agriculture or development.  You visit the site where for years our students have been planting native trees to moderate temperature and humidity and to create niches for other plants and animals.  This area is a 'hotspot' for biodiversity so students' service work here is helping to protect a buffer zone to a World Heritage area and the endangered Myola frog.  By working with seedlings, digging, planting, and watering, students get to help the environment, meet some local volunteers, and contribute to the community. Today you also get to see the tract of forest that grew from planted trees and is now self-sustaining.
Rainforest and Curtain Fig Tree: Next you head south through the Cairns Highlands. Here the rich volcanic soils of the Cairns Highlands created a suitable environment for lush tropical rainforests, which in turn have attracted a host of mammal, reptile and bird life.  In the Highlands you visit a rare tract of mabi rainforest. You pay tribute to a local high-profile resident – the massive curtain fig tree– and learn how these giants straight out of Lord of the Rings eerily "strangle" their hosts.
Millaa Millaa Falls: Millaa Millaa (meaning "plenty of water" in the local Aboriginal language) is the icon of tropical north Queensland and one of the most photographed natural sites in the region.  The waterfall flows over pure basalt rock thousands of years old in a dramatic burst.  There is a fantastic swimming hole at the base of the falls, where it is possible to swim under and behind the falls.
Outback Cattle Station and Wildlife: As you cross the Great Dividing Range, you enter outback country, where the dirt turns red and gum trees prevail. Here you are welcome guests at a traditional working cattle station and homestead, opened to our group of educators.  On arrival, you hop in the hay truck to trace a route through the station– much of which has been set aside for as a sanctuary for wildlife—and look for the kangaroos and crocodiles that roam the property.
Improving Water Quality Talk: The owners of this cattle station have recently participated in a program focused on improving water quality in the Herbert River catchment. The program aims to reduce fine sediment run-off to the Great Barrier Reef lagoon. It includes major earthworks to reshape gullies, changes to grazing practices, new fences to keep stock from streambanks, off-stream watering infrastructure, revegetation projects and weed management. This afternoon you have a one on one talk with a staff member from the station to discuss the project and its success so far.
BBQ and Stargazing: After a classic steak barbie, you have a fire under starry outback skies. From this remote outback station, views of the stars are phenomenal. You sleep in simple single-gender dorm-style bunk houses next to a toilet and shower block.
Accommodation: Outback Cattle Station
Meals Included: Breakfast, Lunch and Dinner
Cattle Station Life: This morning you get a sample of true outback life on a cattle station. You visit the cattle yards to learn about the cattle musters and branding, and efforts made for humane animal treatment. You also learn what this robust rural family does to survive flooding, drought and economic hardships.
Cow Milking, Animals and Whip Cracking: You can visit the goats and chickens, learn how to milk the cows and crack a whip properly in true cowboy style. You also take a walk back through time on the homestead to the age of the early Australian pioneers, and you can touch the old furniture, trinkets and memorabilia all well-preserved by the family.
Community Service Project: Part of being a "sustainable" tourist is helping the community in which you are travelling.  Whilst at the cattle station,  you can participate in a service project for people that come to Cairns from remote Indigenous communities. These people come to Cairns for medical reasons, and often do not have anything with them. You may also make these special comfort packs for the homeless people in Cairns. You learn to make special bags using upcycled materials, and then create packs with hygiene items people most need, like shampoo, toothpaste and sanitary items. No worries if you aren't the best at arts and crafts – the bags are easy to make, and you'll feel good doing it too. (An hour and fifteen minutes in duration)
Later you are transferred to the Cairns airport for your flight home.  (Please book your flight no earlier than 4 pm)
Meals Included: Breakfast, Lunch
To apply for a spot, please fill out our Contact Us form and we will get in touch with you.
"A professional and well-organised trip from start to finish. Materials and experiences matched description. The reef component was excellent, but the fact that we had everything so planned was amazing. Guides were personable, energetic and very knowledgeable. Small World Journeys was recommended by everyone we spoke to"
–David Brennan, teacher, Wollongong School of the Performing Arts, Wollongong NSW (Oct '18 and '19)
How Your Trip Makes The World A Better Place
We're not talking rainbows and unicorns. We're talking about how we have put significant thought into how to make our student tours as safe as they possibly can be while still being fun; encouraging students to learn about and contribute to the community they are travelling in; and teaching them what "sustainability" really means.
Sustainability
Although we wear bras and brush our teeth, you could say we are a team of hippy tree-huggers. This is why we run our office on renewable energy, voluntarily offsetting our carbon emissions, and fulfilling our policy to give at least 5% of our annual net profits to local environmental and community organisations and charities. Here's what else we are doing:
Community
SUPPORTING OUR INDIGENOUS COMMUNITY: It is our policy to include a talk or an activity with an Aboriginal person on every trip we offer. By taking this trip, you are supporting grassroots indigenous tourism ventures and encouraging Aboriginal pride in culture. We are proud to say that in the financial year of 2018-19, we gave over $43,000 in business to Aboriginal-owned ventures.
Safety
SUPERB SAFETY RECORD: We've had thousands of students travel with us, and our safety record is excellent. Ask us for teacher references specifically regarding safety.
We do custom trips!

Still haven't found exactly what you are looking for? All our tours are fully customisable and can be catered to suit your time-frame, student interests and budget. A geography excursion to the Great Barrier Reef? A biology excursion to the Daintree Rainforest? An Aboriginal culture excursion? Our educational trips in Queensland and New South Wales are hand-crafted for those who cannot find exactly what they want from the inflexible set itineraries of large tour operators.

If you are looking for a science trip, ecology trip, Aboriginal culture, or just a sample of the best of Australia – we can help.