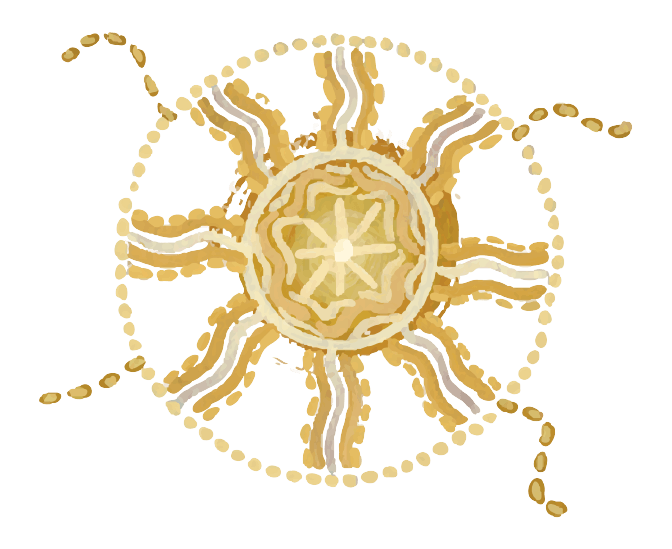 WEP International Student Trip
International high school students studying in Australia with the WEP program: here's your chance to see the best of the Land Down Under! Spend 6 days experiencing the outback, the rainforest and the incomparable Great Barrier Reef. No worries if you are coming alone — this program is designed for international student coming from all over Australia, and we ensure you make new friends!
You travel in the care of professional guides who are also your super fun supervisors. Days are spent discovering the rainforest, snorkelling the Great Barrier Reef, meeting animals and a family on an outback cattle station, visiting an Aboriginal culture park and swimming under tropical waterfalls. Nights are filled with activities like ten-pin bowling, night markets, an outback campfire and stargazing.
This is the absolute highlight for most WEP students' stay in Australia.
Location
Cairns, Queensland, Australia
When
New Dates To Be Confirmed
Size
Minimum 12 participants
Price
$1936 AUD per student

Details
Make friends with other international  students who are studying in Australia!
Stay in a Cairns hotel, and outback farm
Spend a day on a tropical island and meet sea turtles in care
Visit rainforest in a National Park
Sail to the Great Barrier Reef and learn to snorkel
Look for wild kangaroos, milk the cow and pet the animals on an outback cattle station
Learn how to throw a boomerang and a spear from Aboriginal guides
Swim behind a gorgeous waterfall in the tropical rainforest
Hearty meals like a steak "barbie" in the outback and an all-you-can-eat pizza and pasta restaurant
Enjoy night activities like an outback campfire, ten-pin bowling and night markets
All activities and entrance fees as described in the itinerary
Fully supervised trip with Small World Journeys guides
Additional specialty guides and educators
Cairns airport transfers
Transportation to activities
All meals from dinner on Day 1 through breakfast on Day 6 (except one dinner own choice on Day 4)
All hot buffet breakfasts
4 nights at a Cairns 3.5 -star hotel (triple/quad rooms)
1 night at outback cattle station (basic dorm-style cabins)
101 Animals of the Great Barrier Reef field guide for each student
Mask, fins, lycra/wet suit, snorkel hire on the reef trips
Marine park and national park fees
Free Wi-Fi at Cairns hotel
BPA free reusable water bottles and shopping bag for each student
Travel insurance (highly recommended)
Airfare and travel insurance
One free choice dinner
Personal expenses (phone, souvenirs, laundry, etc.)
Itinerary
Flight to Cairns: Welcome to the tropics! You are met at the airport by our staff and transferred to your accommodation in the town's restaurant and shopping district. (Arrive between 1pm and 4pm)
Accommodation: Your accommodation is at a recently refurbished hotel in a quiet area only a few minutes' walk to Cairns' restaurant and shopping district, and only one block from the waterfront. All rooms have ensuite and air-conditioning, hairdryers, TVs with Austar and tea & coffee making facilities while the hotel also offers Wi-Fi access, laundry facilities and a tropical pool and spa.
Orientation and Games: As a group you walk to the Esplanade where you have an orientation and time to swim in the giant lagoon. Afterwards you do some get-to-know-you activities facilitated by your guides.
10-Pin Bowling: This evening you have a group dinner in town and a fun game of 10-pin bowling as an evening activity!
Accommodation: Cairns Hotel
Meals Included: Dinner
(PLEASE NOTE if we get many signups, the large group may be split into smaller groups and this itinerary may be run in reverse order)
Ferry Ride: This morning you are ferried to the pristine Fitzroy Island – a green gem in a turquoise sea. A fringing coral reef surrounds the island, part of the inner Great Barrier Reef, providing a sheltered home for a variety of fish and coral species.
Snorkelling: With full use of snorkel gear for the day, you can walk right into the water to explore the magnificent reef system that surrounds the island. Just offshore a kaleidoscope of marine life beckons to be discovered: colourful corals, parrot and lionfish, turtles, cuttle fish, rays and giant clams.
Paddle Boarding and Giant Trampoline:  In the company of your guide, you try out a paddle board or a sea kayak to explore fringing coral reefs and private beaches accessible only by boat.
Turtle Rehabilitation Centre: During your visit you also visit the island's Turtle Rehabilitation Centre where a collection of volunteers help save sick and injured sea turtles by looking after them until they are ready to be released back into the ocean.
Lighthouse Hike: Later in the afternoon you can choose to walk with your guide on a gorgeous  rainforest track that gives way to dry open forest and scenic vistas. At trail's end stands a historic lighthouse where views of the sparkling Coral Sea stretch to the horizon. For an extra challenge, push on to the summit of the island for 360-degree views. (*time permitting)
Swimming and Marine Trampoline: At the end of the day, you may love to go for a swim, bounce on the giant marine trampoline, or relax on the beach.
Accomodation: Cairns Hotel
Meals Included: Breakfast, Lunch and Dinner
Aboriginal Culture Park: Today you visit a unique Aboriginal culture park, that showcases aboriginal rituals, dance and traditional arts. You witness the telling of creation stories and Dreamtime legends, learn about medicinal properties of "bush tucker" (food), watch a dance performance, and learn to throw spears and boomerangs and how to play the didgeridoo. For children wanting to personally interact with the aboriginal people, this is an ideal cross-cultural experience for international students.
Outback Cattle Station and Wildlife: As you cross the Great Dividing Range, you enter outback country, where the dirt turns red and gum trees prevail. Here you are welcome guests at a traditional working cattle station and homestead, opened to your group. On arrival, you hop in the hay truck to trace a route through the station — much of which has been set aside as a sanctuary for wildlife — and look for the kangaroos and crocodiles that roam the property.
Aussie BBQ and Stargazing: After a classic Aussie steak "barbie", you have a fire under starry outback skies. From this remote outback station, views of the southern hemisphere stars are phenomenal. You'll learn how to find southern constellations — including the Southern Cross — most of which cannot be seen at all from the northern hemisphere. Students sleep in single-gender dorm-style bunk houses, while teachers sleep in single cabins tonight.
Accommodation: Outback Cattle Station
Meals Included: Breakfast, Lunch and Dinner
Cattle Station Life: This morning you get a sample of true outback life on a cattle station. You learn what this robust rural family does to survive flooding, drought and economic hardships.
Cow Milking, Animals, and Whip Cracking: Breaking into small groups, you can visit the goats and chickens, learn how to milk the cows and crack a whip properly in true cowboy style. You also take a walk back through time on the homestead to the age of the early Australian pioneers, and you can touch the old furniture, trinkets and memorabilia all well-preserved by the family.
Boomerang Throwing: Yes, they actually come back to you! Your guide teaches you the significance of the boomerang and how they were cleverly used for
hunting. You learn proper throwing technique and what makes them return.
Millaa Millaa Falls: Millaa Millaa (meaning "plenty of water" in the local Aboriginal language) is the icon of tropical north Queensland and one of the most photographed natural sites in the region. The waterfall flows over thousand-year-old, pure basalt rock in a dramatic burst. There is a fantastic swimming hole at the base of the falls, which is the perfect place for photos.
Babinda Boulders: The clear waters that pour from Mt Bartle Frere spill over massive granite bounders in this luxuriant section of jungle. Here you can learn about the significance of this special place to the local Aboriginal people, and swim in the cool calm waters with the rainforest as your backdrop.
Night Markets: Tonight you have time for shopping at the Cairns Night Markets. You can find opals, pearls, silver, clothing, massage oils, t-shirts, arts, crafts, Australian food products, toys, and plenty of souvenirs and gifts. Dinner tonight is of your choice, there are plentiful options within the night markets food court.
Accommodation: Cairns Hotel
Meals Included: Breakfast and Lunch
Eco-Friendly Catamaran: Today you sail to the Reef aboard an eco-friendly catamaran, recipient of the Advanced Ecotourism Climate Action Innovator Award and the most eco-friendly reef boat in Cairns. No worries if you are new to snorkelling – staff will ensure you are safe and relaxed, and you can join in a guided snorkel tour with one of them.
Snorkelling: Snorkelling can be done right off the back of the boat. For snorkelers, giant clams, angel, butterfly and parrot fish, turtles, sea stars and corals of a thousand hues are all within reach. Among the 1,800 species of fish and 450 species of coral, you can expect to see Wally the giant wrasse, fan corals, sea cucumbers and just about the entire cast of "Finding Nemo". You also may see beauties such as luminescent parrot fish, the chocolate dipped damsel, the Picasso triggerfish and several species of turtles.
Buffet Lunch: Lunch is a tropical buffet of delicious hot and cold items, including prawns, pasta salads and fresh fruit.
Field Guide & Sightings Ap: 101 Animals of the Great Barrier Reef, written by Dr. Martin Cohen, helps you to better understand the underwater world and is yours to keep. Before the trip, we'll also give you information about downloading an app with which you can log in sightings of reef fauna and flora and your data is then sent to the Great Barrier Reef Marine Park Authority (GBRMPA).
You return to Cairns late this afternoon and enjoy a fun closing ceremony and farewell dinner to celebrate the week's adventure.
Accommodation: Cairns Hotel
Meals Included: Breakfast, Lunch and Dinner
Then eventually all good things must come to an end and you are transferred back to the Cairns International Airport for your flight home. (depart before noon)
Meals Included: Breakfast
"Beautiful experience! I loved every single activity; I had the opportunity to try something I would never have tried otherwise. I had lots of fun with all from the group and I developed new friendships. Staying in the rainforest and at the outback farm was amazing, I advise this trip to everyone!"
–Katjusia Corneli, student on WEP International Student trip, Italy (April 2018)
How Your Trip Makes The World A Better Place
We're not talking rainbows and unicorns. We're talking about how we have put significant thought into how to make our student tours as safe as they possibly can be while still being fun; encouraging students to learn about and contribute to the community they are travelling in; and teaching them what "sustainability" really means.
Sustainability
Although we wear bras and brush our teeth, you could say we are a team of hippy tree-huggers. This is why we run our office on renewable energy, voluntarily offsetting our carbon emissions, and fulfilling our policy to give at least 5% of our annual net profits to local environmental and community organisations and charities. Here's what else we are doing:
Community
SUPPORTING OUR INDIGENOUS COMMUNITY: It is our policy to include a talk or an activity with an Aboriginal person on every trip we offer. By taking this trip, you are supporting grassroots indigenous tourism ventures and encouraging Aboriginal pride in culture. We are proud to say that in the financial year of 2018-19, we gave over $43,000 in business to Aboriginal-owned ventures.
Safety
SUPERB SAFETY RECORD: We've had thousands of students travel with us, and our safety record is excellent. Ask us for teacher references specifically regarding safety.
We do custom trips!

Still haven't found exactly what you are looking for? All our tours are fully customisable and can be catered to suit your time-frame, student interests and budget. A geography excursion to the Great Barrier Reef? A biology excursion to the Daintree Rainforest? An Aboriginal culture excursion? Our educational trips in Queensland and New South Wales are hand-crafted for those who cannot find exactly what they want from the inflexible set itineraries of large tour operators.

If you are looking for a science trip, ecology trip, Aboriginal culture, or just a sample of the best of Australia – we can help.